The original Tara plantation house set from Gone With The Wind is heading for auction next month, after spending decades hidden away in a barn in Georgia.
Having been originally built for the production in 1939, the surviving elements of the set will now be offered by Profiles in History in a special online sale which takes place on June 27.
The plantation's monumental doorway has been described as "without question, one of the finest relics of Hollywood history", and is expected to sell for $40,000 – $60,000.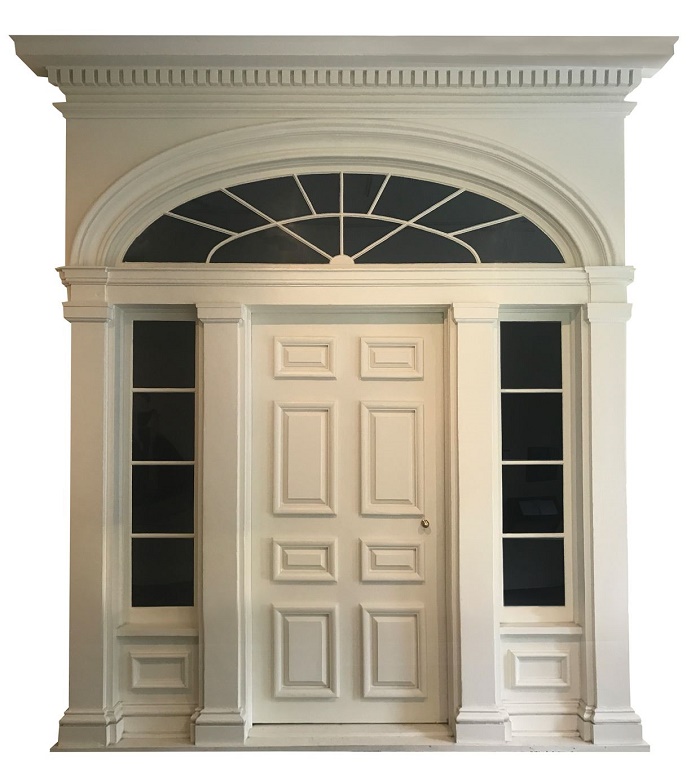 The rest of the building's wooden facade, including windows, shutters, porch posts and railings, remains unrestored and will be offered with an estimate of $15,000 – $25,000.
Eighty years after its release, Gone With The Wind remains one of the most acclaimed and successful motion pictures ever made.
The film was the highest-grossing film in U.S box office history, won an unprecedented 10 Academy Awards, and was selected for preservation in the Library of Congress National Film Registry.
Producer David O. Selznick spared no expense in bringing Margaret Mitchell's epic historical romance novel to the big screen, which included building huge lavish sets to recreate Atlanta during the Civil War Era.
The life-sized exterior of the Tara plantation house was originally constructed on the Selznick International Studios' 'Forty Acres' production lot in Culver City, California.
Although Tara appeared on-screen as a grand and imposing house, the set was in reality a facade, built using a wooden frame and plaster to resemble brickwork, with all the interior scenes filmed in separate sound stages.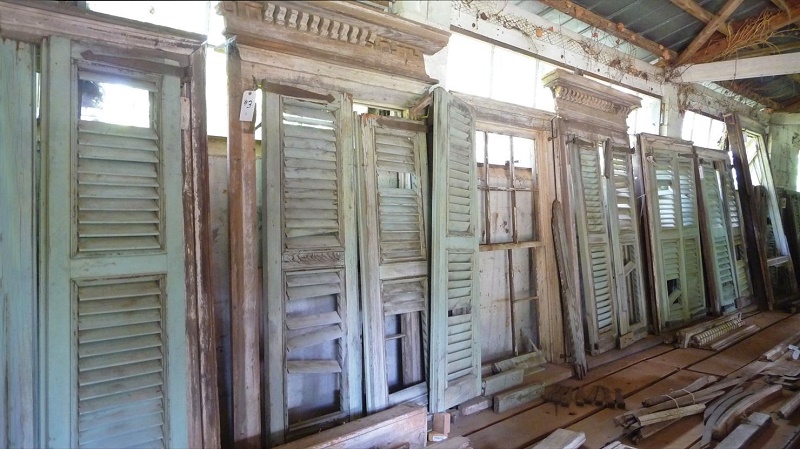 When filming was done, the set remained in place for a further 20 years until the 'Forty Acres' lot was sold to Desilu Productions, the company owned by Desi Arnaz and Lucille Ball.
The facade was then dismantled and sold to Julian M. Foster, an Atlanta-based real estate developer who planned to open a theme park including a reconstruction of the entire Tara plantation.
His plan never came to fruition, and the set remained in storage for 20 years before being rescued by Mrs. Betty Talmadge, wife of U.S. Senator and Governor of Georgia, Herman Talmadge.
In 1989 the Tara set's original grand entrance was fully restored to commemorate the film's 50th anniversary, and for over 20 years has been on display at the Margaret Mitchell House Museum.
The rest of the set remains in a barn at the Talmadge family's Lovejoy Plantation in Georgia, virtually untouched since it appeared on screen back in 1939.
Having survived for the past eight decades, this iconic-yet-forgotten piece of Hollywood history is now ready to be restored for a new generation of cinema fans.