A 650-year-old gold coin is heading for auction in the U.K next month, after it was found hidden in a secret furniture drawer.
Experts were stunned to discover the 14th century coin inside a vintage bureau, which had been consigned for sale with Hansons Auctioneers in Derbyshire.
"I know bureaus like this often have tiny, secret drawers – sometimes called coin drawers – so I always check them just in case," said Edward Rycroft, a furniture valuer at Hansons.
"But in 10 years of valuing furniture I have never found anything in them – until now."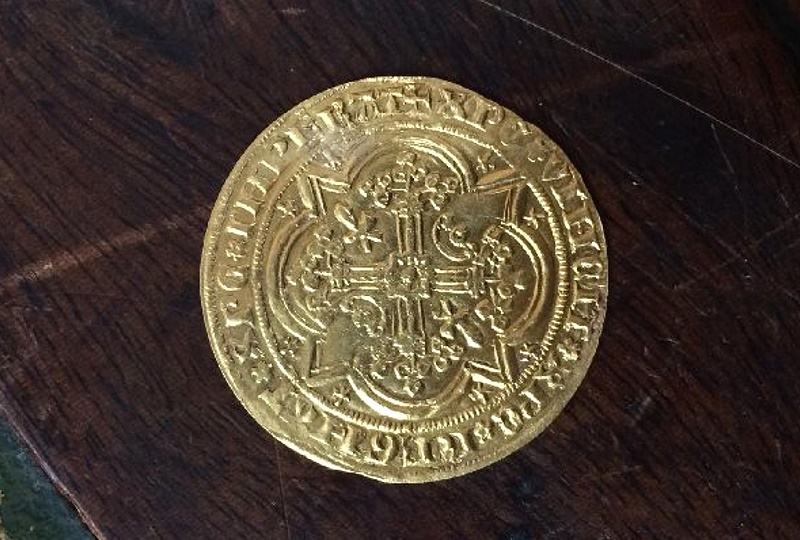 The 22ct gold French coin is known as a 'Raymond IV Prince of Orange Franc A Pied', and dates back to 1365.
It will now be offered for sale next month, and the auction house believes it could fetch up to £3,000 ($3,900).
In comparison, the 20th century bureau it was discovered in was given a valuation of around £70 ($90).
The owner of the bureau, mother-of-three Amy Clapp, was completely unaware that it contained any secret drawers when she consigned it to auction.
"I would never have found that in a million years," said Mrs Clapp. "We're so grateful to Edward. We recently blew all our savings on a car and its engine blew up shortly after we bought it, so any windfall is very welcome."
She had recently inherited the bureau from a distant cousin who she had not seen in decades, adding another layer of mystery to the story.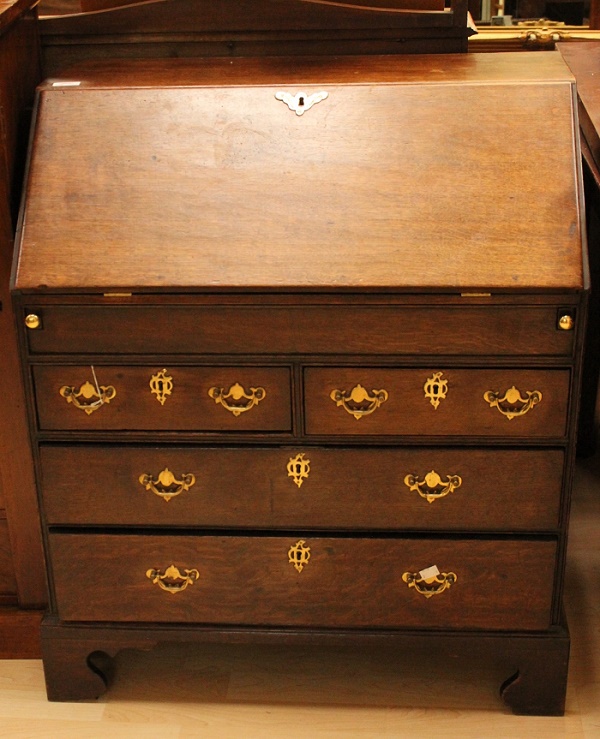 "I can't even remember meeting my Great Cousin but I received a letter from a solicitor before Christmas informing me that I'd been left various items of furniture. Apparently, the will was written when I was 13 years old."
Mrs Clapp is set to donate some of her windfall to the Bardet-Biedl Syndrome UK charity, after her daughter, who suffers from the syndrome, was recently registered as severely sight-impaired.
"I'm delighted for the family," said Mr Rycroft. "The coin's worth a small fortune. I knew straight away it was gold and really special. It's the most amazing thing I have ever found by chance.
"If you've got an old bureau at home do check for secret drawers – you never know, you may be sitting on a windfall too."