A tiny Roman coin found with a metal detector 30 years ago is set to fetch more than $12,000 at auction, after it was revealed to be the only one of its kind in the world.
The 2,000-year-old silver Carausius Denarius coin was found by detectorist Tom Thomas, who had no idea it was historically important until a friend spotted it amongst his collection at a barbeque.
The unique coin will now be offered for sale at Hanson's Auctioneers in the U.K, where it's expected to fetch in the region of £10,000 ($12,680) on August 27.
"I've been metal detecting for more than 30 years and I've found lots of different coins and other Roman artefacts," said Mr Thomas.
"I remember the day I found it. I was getting a very low signal from my metal detector. I wasn't going to dig but changed my mind. I had to dig down really deep compared to other coins, about eight inches, to reach it.
"I put it with my small collection and thought nothing more of it."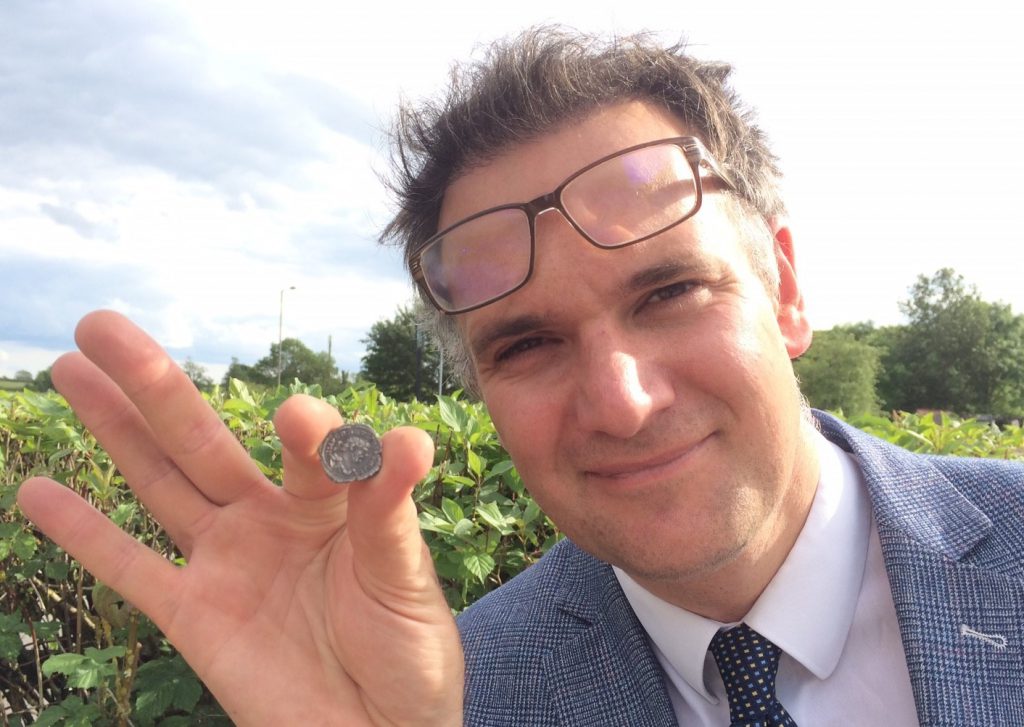 The coin remained tucked away for almost 30 years until 2017, when Thomas showed his collection to another detectorist during a family barbeque.
His friend Mark Becher spotted the small silver coin and immediately realized it may be something special. He reached out to other experts, including the British Museum, and in every case the answer was the same: nobody had ever seen anything like it.
"It turned out to be the only one of its kind in the world," said Mr Thomas. "But for that family barbecue and Mark spotting it, I may never have known."
The coin was minted circa AD 286 – 293 during the reign of Carausius, a Roman commander who conducted a military coup and declared himself emperor of Britain and northern Gaul.
During this period Carausius used coins as a form of propaganda to enhance both his personal image and his legitimacy as the self-styled 'Emperor of the North'.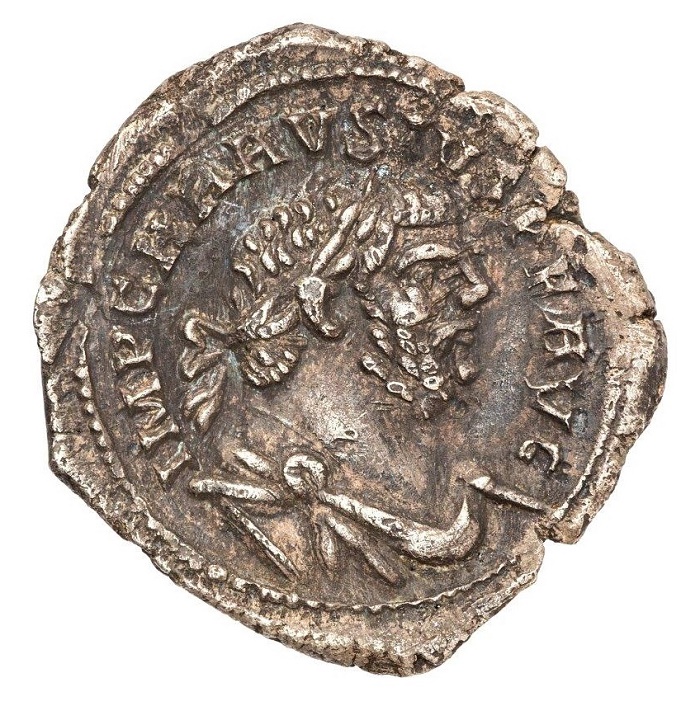 His portrait depicted him as a strong, almost brutish figure, and to appease native Britons tired of Roman rule he included legends such as 'Restitutor Britanniae' (Restorer of Britain) and 'Genius Britanniae' (Spirit of Britain).
The coin Mr Thomas discovered also features an image of the Roman goddess Salus feeding a snake rising from an altar
"I was staggered when I saw the coin," said Mr Becher, who also works as a consultant for Hanson's Auctions. "I've been metal detecting for more than 25 years and I've witnessed countless finds, both my own and other people's. I'd just never seen anything like it.
"People talk about rare but this coin is unique. As far as we know, it's the only one of its kind in the world. For keen collectors, it doesn't get any better than that."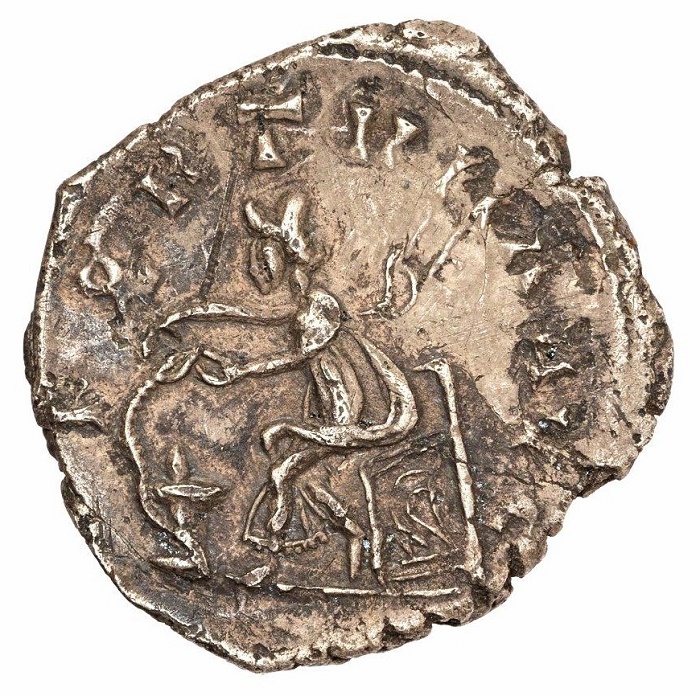 Having spent the better part of three decades hidden away, the remarkable coin will now be included in the new edition of the Roman Imperial Coinage catalogue (RIC), the official catalogue of all Ancient Roman coins.
Not only has Mr Thomas' discovery added to the world's knowledge of Ancient Roman coins, but it looks set to help him enjoy his well-earned retirement after a career as a police officer.
"I was surprised and delighted when I heard how special the coin was," he said. "The only reason I'm selling it now is because it's so unique and valuable it has to be locked away in a bank vault."