Frank Frazetta's iconic fantasy artwork The Princess of Mars will lead a sale of original comic book and illustration art at Heritage Auctions next week.
The original 1970 painting is expected to fetch a multi-million-dollar sum when it its the block in Dallas on September 10-13.
Frazetta was commissioned to create the artwork for the cover of A Princess of Mars – the first tale in Edgar Rice Burroughs series of 'John Carter of Mars' novels, originally published in 1912.
He was so happy with the painting that, having sent the original painting to publisher Doubleday, he decided to paint another versions for himself.
"Frazetta recounted to us numerous times that he so loved the image and hated the fact that it would remain with the publisher that he executed 'one for me' at the same time," said Nadia Mannarino, Heritage Auctions' New York City-based Senior Consignment Director for Comics & Comic Art.
"He also confided to us that he loved this second painting even more."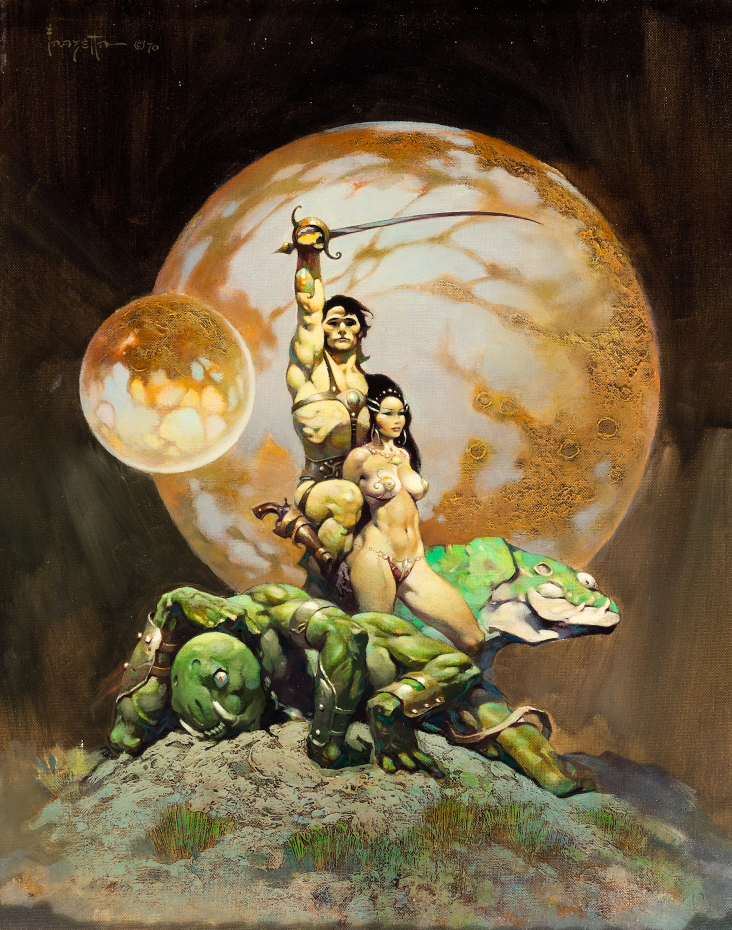 His second version of the painting included some slight alterations, which Frazetta believed improved upon his original work.
Frazetta kept the painting for the rest of his life, and it has remained with his family's collection for 50 years.
"This is the rare case when the second version is even better than the published one," said Heritage Auctions' Vice President Barry Sandoval.
The Doubleday edition of A Princess of Mars went on to become one of the most recognizable and influential fantasy book covers of all-time.
Frazetta's artwork was also the direct inspiration behind the very first Star Wars movie poster, produced in 1977 by artist Tom Jung, who modelled the poses of Luke Skywalker and Princess Leia on those of John Carter and the Martian princess Dejah Thoris.
"The Princess of Mars is the piece upon which countless science fiction and fantasy artists built their careers," said the auction house. "Its echo resounds five decades later like a shot just fired."

As perhaps Frazetta's most famous work, the painting is expected to fetch a strong seven-figure sum at auction.
In recent years the market for his original paintings has soared, and in 2019 Heritage Auctions sold his 1969 work Egyptian Queen for $5.4 million, setting a new world record for original comic book art.
Many believe The Princess of Mars will surpass that record next week.
"Frazetta has always been the man," said Sandoval. "A colleague once joked that the evolution of the collector is: You start by collecting low-grade comic books. Then you only want high-grade books. Then you only want original art. Then, you only want Frazetta."