The world's first Wonder Woman comic book could sell for over $1 million when it hits the auction block next month at Comic Connect.
The online sale will feature the finest-known copy of All-Star Comics #8, which featured Wonder Woman's debut back in December 1941.
The book is the only example to achieve a grade of CGC 9.4, and last sold in August 2017 for a record $936,223.
Three years on, and following recent record-breaking sales of titles such as Marvel Comics #1 ($1.26 million) and Captain America #1 ($915,000), the unique comic book is now expected to fetch a seven-figure sum.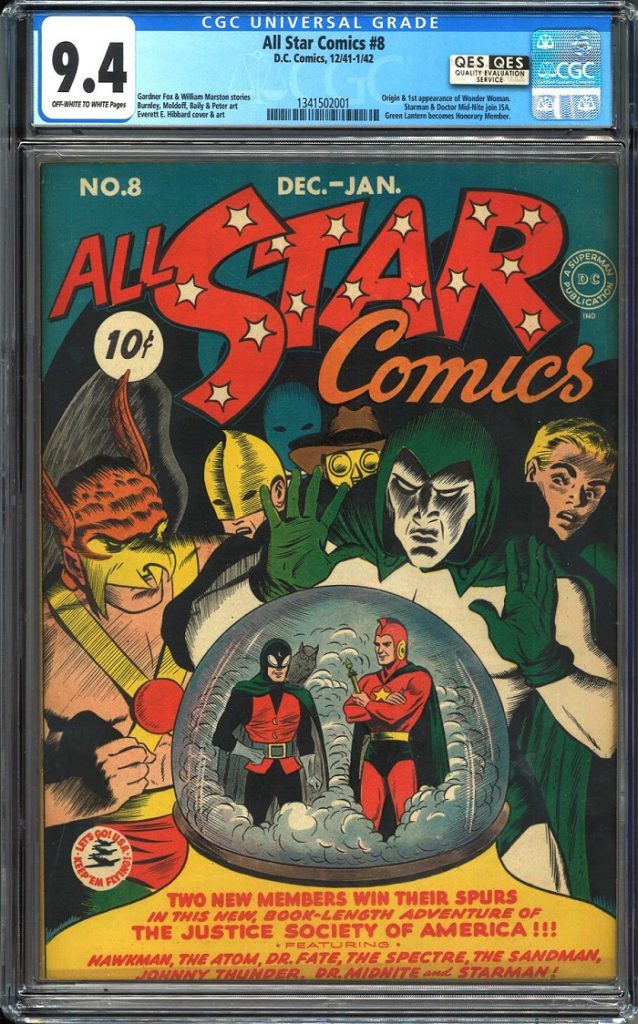 In addition, the auction will offer a copy of Sensation Comics #1, which featured Wonder Woman's second comic book appearance and completed her famous origin story.
Graded CGC 9.6, the book is also the finest-known copy in the entire hobby and looks set to surpass its previous top price of $399,100.
"All Star Comics #8 and Sensation Comics #1 fashioned Wonder Woman into a superstar whose story would continue to be told for generations," explained Vincent Zurzolo, COO and co-founder of Comic Connect.
"DC had a huge hit, one that would rival Batman and Superman both in sales and popularity, and the world had a symbol of feminine strength and resiliency."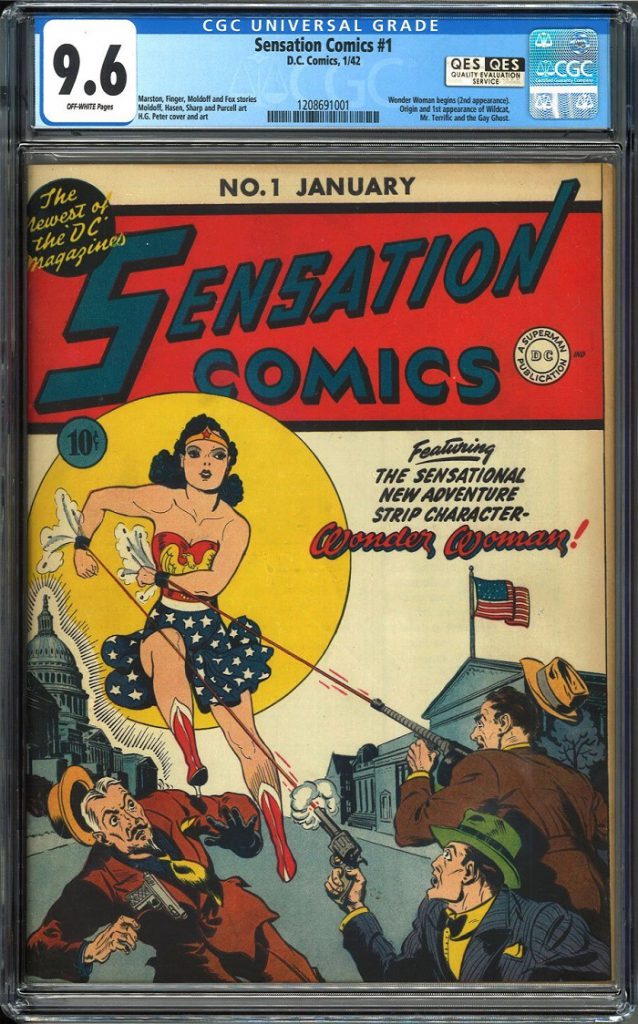 The sale will also include a rare copy of Wonder Woman #6, which features the debut of one of Wonder Woman's most memorable enemies the Cheetah.
Graded CGC 9.4, the book is once again alone at the top of the census and is expected to achieve another record price.
In recent years the character of Wonder Woman has risen to mainstream popularity after starring in blockbuster films such as Superman v Batman: Dawn of Justice (2016), Justice League (2017) and her very own critically acclaimed Wonder Woman (2017).
With the film's sequel Wonder Woman 1984 set to his screens later this year, interest is again high in the original 80-year-old comic books.
"Investment collectors are hunting for comics like these two beauties," said Zurzolo. "We've seen again and again, auction after auction, that successful movies based on comics have shared a symbiotic relationship with first appearance issues with prices driven ever higher. Look for new records come hammer time."
The Comic Connect August Event Auction runs online from August 1 until August 28.