A previously unheard David Bowie demo from 1966 is heading to auction this week, after it was discovered tucked away in an old record archive.
The unique acetate record dates from 1966, and features Bowie – then still known as Davy Jones – singing his own composition 'I Do Believe I Love You'.
The existence of the track was unknown to even Bowie's most fervent fans, and the record has been described as "a true Holy Grail for any David Bowie collector".
It will now go up for sale at the Wessex Auction Rooms on July 24, where it's expected to fetch £3,000 – £5,000.
"As one of only a few people in the world who has heard the full recording, I am still amazed that this musical treasure has been uncovered after all of these years," said auctioneer Martin Hughes.
"David Bowie is one of the most iconic artists of all time and I am sure that this item is going to create a buzz around the globe amongst fans as well as collectors of pop culture."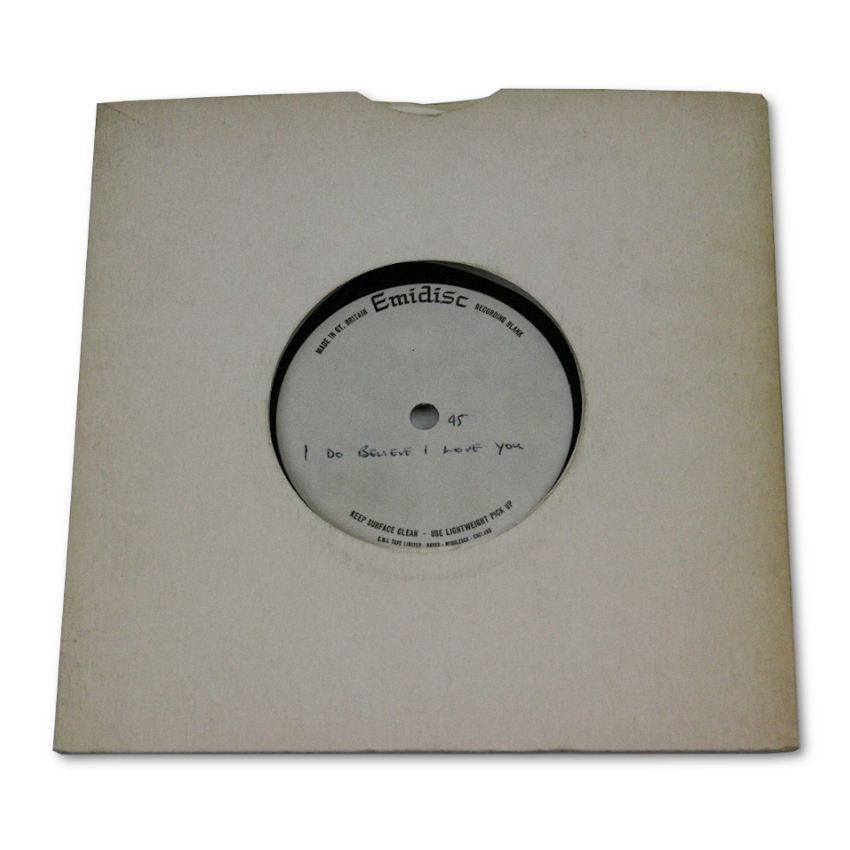 The demo song was one of many Bowie recorded during the early years of his career, as he searched for stardom and his own musical identity.
Having started out singing with local London blues bands including the Manish Boys and The Buzz, Bowie then decided to try his luck as a solo artist.
He was signed as a songwriter to Orbit Publishing, a record label set up by American producer Shel Talmy who had found success with bands such as The Kinks and The Who.
Having released two R&B singles with his former bands, both of which flopped, he now began working on a more commercial pop style.
The track 'I Do Believe I Love You' was one of several demos Bowie recorded during his time with Orbit, although Talmy failed to see the commercial appeal of his songs.
The unique acetate is believed to be the only copy, and has only been heard by a handful of people (including Bowie himself) since he recorded it 54 years ago.
The following year Bowie finally had a hit – albeit with the novelty song The Laughing Gnome – and in 1969 established himself as an acclaimed singer-songwriter with the classic 'Space Oddity'.
He went on to become one of the biggest selling and most influential artists of all time, before passing away in 2016.
Since then, demo tapes and recordings from early in Bowie's career have proved a hit with collectors at auction.
In 2018, a tape featuring Bowie's first-ever studio recording session with his teenage band The Konrads was rediscovered by the group's former guitarist, and sold at auction for £39,360 at Omega Auctions.
The same auction house also sold an eight-minute tape featuring further previously unheard demos from Bowie's time with Shel Talmy for £8,500.