The first Superman comic ever created by Jerry Siegel and Joe Shuster is up for sale at RR Auction – although collectors expecting a hero in a cape could be in for a shock.
The 'Man of Steel' as we know him today made his debut in 1937 in Action Comics #1, changing the face of popular culture forever.
But back in 1932, the first incarnation of the character was in fact a bald, telepathic villain intent on taking over the world.
He appeared in Issue #3 of 'Science Fiction: The Advance Guard of Future Civilization', a fanzine written by Siegel and Shuster whilst they attended Glenville High School in Cleveland, Ohio.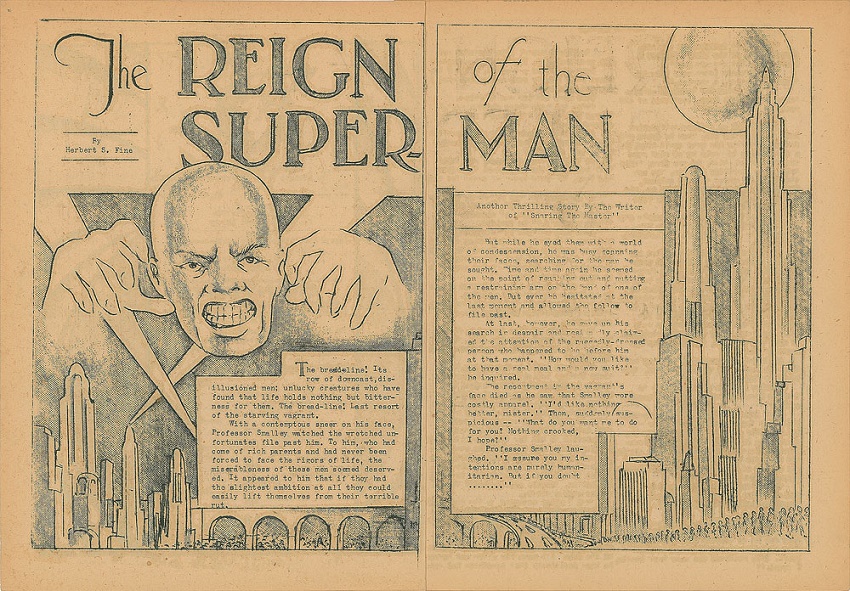 The pair met at the age of 16, and instantly bonded over their shared love of science fiction and adventure stories. Sigel later stated that "when Joe and I first met, it was like the right chemicals coming together."
Together they produced five issues of the fanzine, totalling around 50 copies, using the school's mimeograph. The title page of issue #3 declares their ambitious intent for the publication:
"Science must serve civilization; SCIENCE FICTION shall serve science! Foremost authors have combined to present the stupendous marvels of FUTURE SCIENCE reinforced by a wealth of imagination!"
Siegel wrote the story 'The Reign of the Superman' using the pseudonym Herbert S. Fine, which was then illustrated by Shuster in one of their earliest artistic collaborations.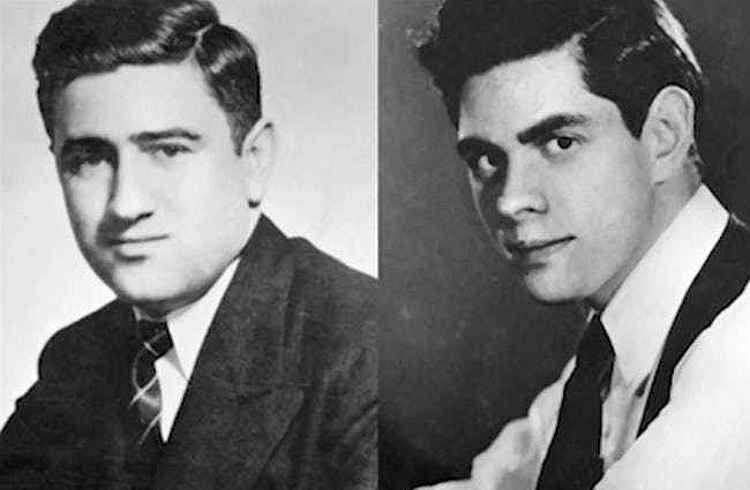 Written in the midst of the Great Depression, the story told the tale of Bill Dunn, a vagrant chosen from the breadline to take part in an experiment in return for 'a real meal and a new suit'.
Dunn is given a potion by evil scientist Professor Ernest Smalley and develops telepathic abilities – but his new-found power drives him insane, and the newly-created 'superman' seeks to take over the world.
Having killed the Professor, Dunn then discovers that the effects of the potion are temporary and, unable to recreate the formula, he returns to the breadline as a forgotten man.
Siegel, however, never forgot the idea of a superman – and used it as a springboard for the most famous character in comic book history.
"A couple of months after I published this story, it occurred to me that a Superman as a hero rather than a villain might make a great comic strip character," he later recalled. "Obviously, having him as a hero would be infinitely more commercial than having him a villain."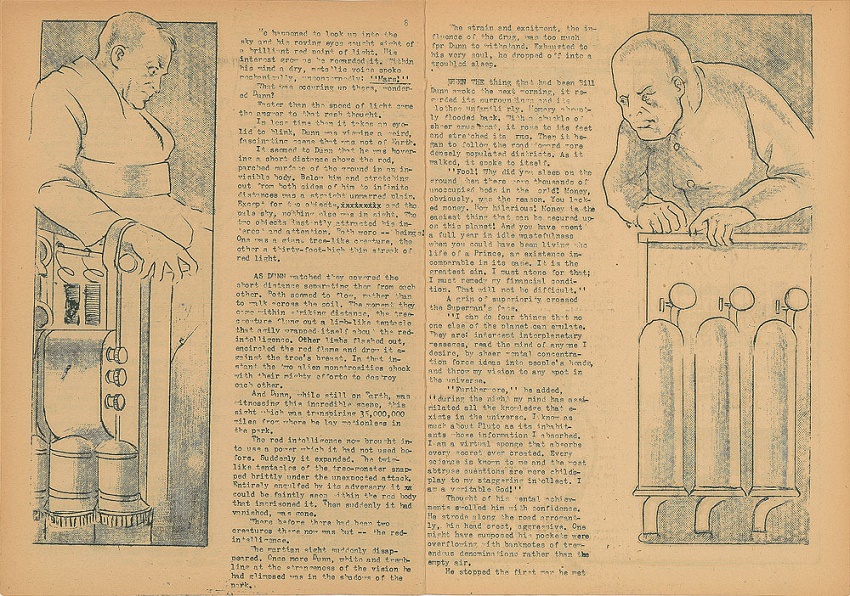 Siegel and Shuster began their comic book career in 1935 with National Allied Publications, creating characters such as French swashbuckler Henri Duval, paranormal investigator Doctor Occult, and the fist-fighting vigilante Slam Bradley.
But it was in April 1938, after years of rejection from other publishers, that Detective Comics, Inc. gave Superman his debut in Action Comics #1.
The character was a smash hit with readers, and the modern era of comic book superheroes that dominates popular culture today was born in earnest.
Today copies of Action Comics #1 are considered the Holy Grail for collectors, and can fetch seven-figure sums at auction.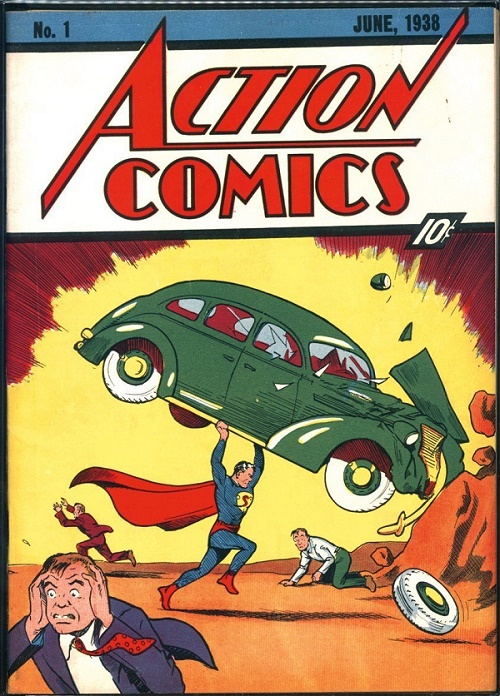 'Science Fiction #3' may not quite be in the same league in terms of value, but as an important step in the early history of comic books it's a museum-quality piece in its own right.
Since 2006 it's believed that just two copies of the landmark fanzine have appeared at auction.
The first crossed the block at Heritage Auctions in 2006, where it sold for $47,800; and the second sold at Profiles in History in 2010 for $59,000.
In the past decade the market for rare comic books has gone from strength to strength, with auction records being smashed on a regular basis.
It would be no surprise if this historic Superman book set its own record price when it goes up for sale on September 24 – even if there isn't a red cape or a blue pair of tights in sight.