The Ferrari replica driven by Matthew Broderick in the classic 1980s comedy Ferris Bueller's Day Off is heading for sale at Mecum Auctions.
Regarded as one of the most iconic vehicles in movie history, the car could fetch $300,000 – $400,000 as part of the company's annual sale in Monterey, California on August 17.
In the film, the car appears as a highly rare and valuable 1961 Ferrari 250 GT California owned by the father of Ferris Bueller's best friend Cameron Frye (Alan Ruck).
"My father spent three years restoring this car," says Cameron nervously as the pair approach it. "It is his love. It is his passion…"
"It is his fault he didn't lock the garage," adds Ferris, as he slides behind the wheel and prepares for an epic day off from school.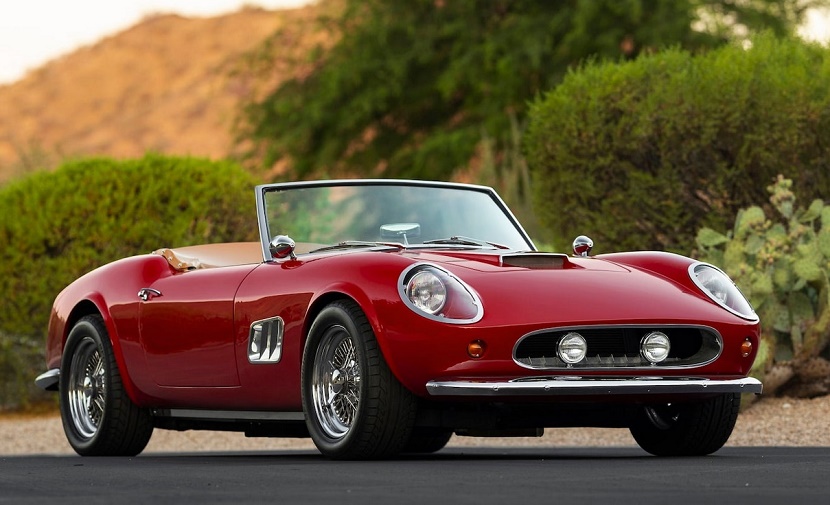 Although a genuine Ferrari was used for close-up shots, all the driving scenes were filmed using a far less valuable – yet equally stylish – custom-built replica known as a Modena GT Spyder California.
A number of companies produced Ferrari replicas during the 1980s, with the majority built using the chassis of a Datsun 240Z along with fibreglass Ferrari body kits.
However, the Modena GT Spyder California stood out from the competition as it was a bespoke vehicle, hand-built by Neal Glassmoyer and Mark Goyette at Modena Design and Development in El Cajon, California.
Glowing reviews from a number of car magazines convinced director John Hughes to change his script, which had originally called for a Porsche, and three vehicles were custom-built for the production.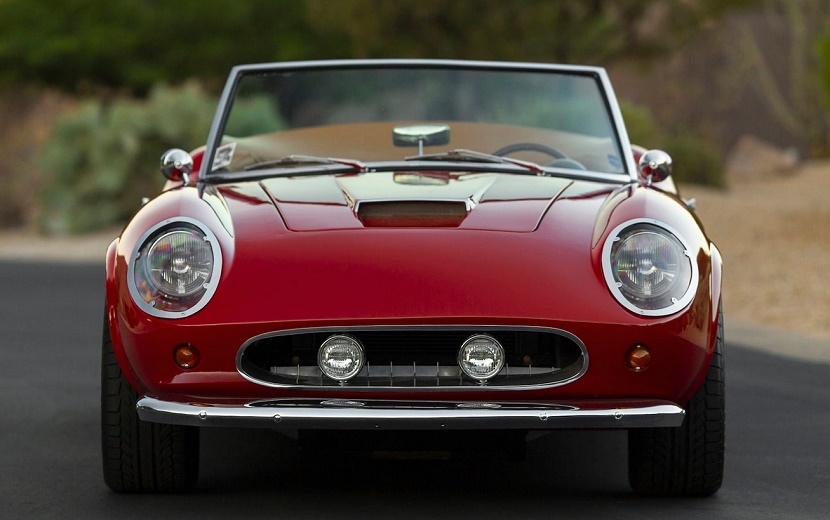 "The first time he called I hung up on him because I thought it was a friend of mine who was given to practical jokes," recalled Glassmoyer. "Then he called back and convinced me it really was him, so Mark and I took the car to his office.
"While we were waiting outside to meet Hughes this scruffy-looking fellow came out of the building and began looking the car over; we thought from his appearance he must have been a janitor or something. Then he looked up at a window and shouted, 'This is it!' and several heads poked out to have a look.
"That scruffy-looking fellow was John Hughes, and the people in the window were his staff. Turned out it was between the Modena Spyder and a Porsche Turbo, and Hughes chose the Modena."
Built using a rectangular steel-tube frame design by Bob Webb, the car features a high performance 5.0L V-8 engine, 4 downdraft carburettors and a 5-speed transmission.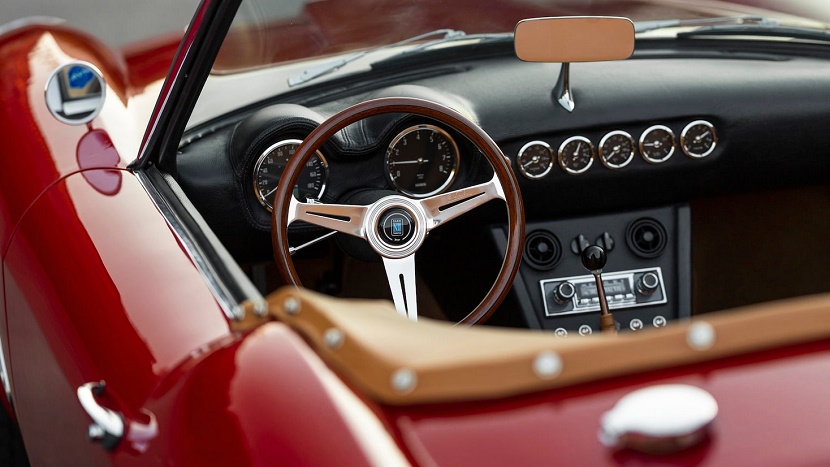 According to reports, the car offered at Mecum is chassis #001 of the three cars used during the film's production.
Neil Glassmoyer discovered the car for sale in California several years ago, and subsequently performed a complete frame-off restoration to bring it back to its original glory.
Glassmoyer had apparently intended to keep the car for himself, but it will now be offered for sale with just 552 miles on the clock since completion.
For most collectors, the Modena Spyder is the closest they will ever get to owning a genuine Ferrari250 GT California.
Back when the film was released in 1986, an GT California would have set you back a cool $350,000. Thirty-three years on those six figures have now turned into eight, and anyone looking to acquire one of the 55 known examples will need some seriously deep pockets.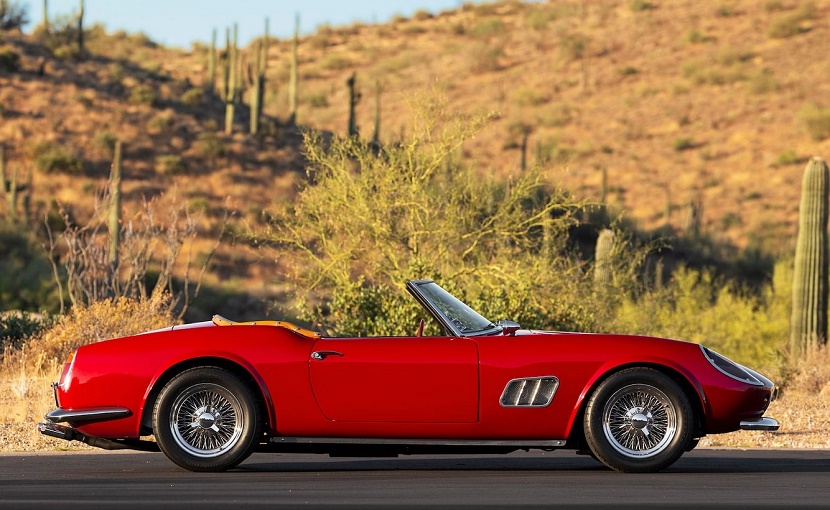 In 2016 a 1961 Ferrari 250 GT SWB California Spider sold at Gooding & Co in Florida for $17.1 million, making it the most expensive vehicle ever sold in the company's history; and in 2015 another example sold at Artcurial in Paris for an even more impressive $18.5 million.
In addition to being a superb replica of one of the greatest sports cars ever designed, the Modena Spyder is also a true part of cinematic history.
In 2014 Ferris Bueller's Day Off was selected for preservation in the National Film Registry by the Library of Congress, and in April 2018 the Modena Spyder became the 22nd car added to the National Historic Vehicle Register, due in large part to its appearance in the movie.
The Modena Spyder is sure to appeal to both car collectors and movie buffs alike when it hits the block next month.
As Ferris puts it in the movie, "It is so choice. If you have the means, I highly recommend picking one up."