Bernie Wrightson's original cover illustration for the Marvel Comics version of Frankenstein could set a new auction record at Profiles in History next week.
The artwork is entitled "…I shall be with you on your wedding night", and captures the chilling threat made by the monster to his creator in Mary Shelley's groundbreaking 1818 horror novel.
Wrightson's illustration is expected to sell for up to $1 million, and has been described as "the finest fantasy ink drawing of the 20th century, if not of all time".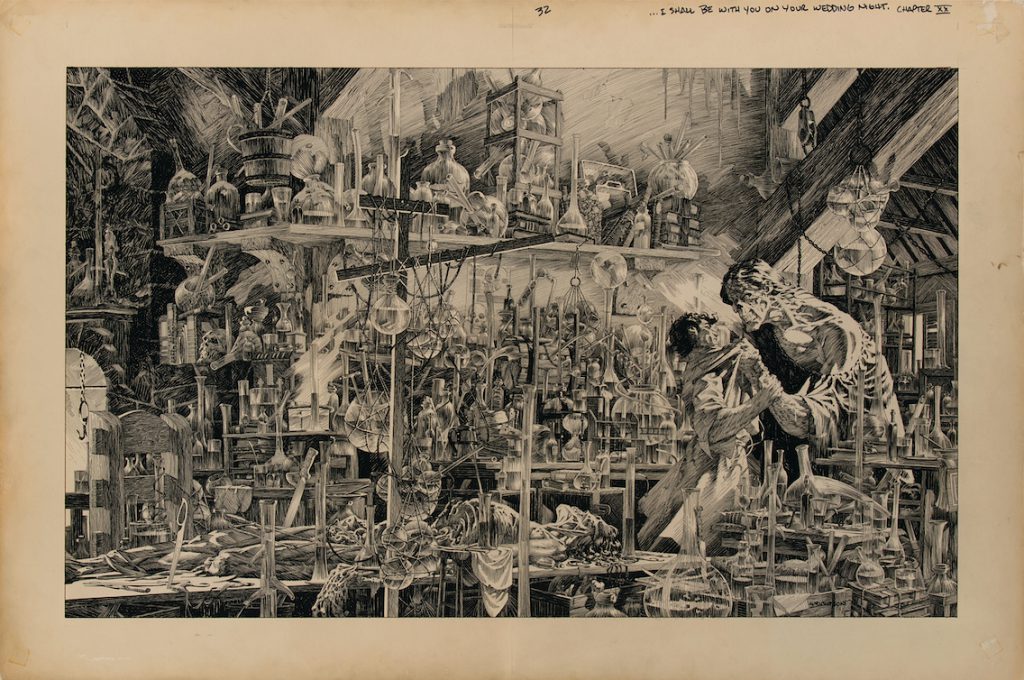 Original Bernie Wrightson works from his Frankenstein adaptation rarely appear on the open market, with most pieces locked up in long-term private collections.
The work is the leading lot in a private collection of comic book art, which hits the block in Los Angeles on December 12 after being hidden away for decades.
Bernie Wrightson (1948 – 2017) was an acclaimed comic book artist renowned for his work on horror and suspense titles for both Marvel and D.C Comics.
Wrightson's main claim to fame was his co-creation of the iconic D.C character Swamp Thing, but the undoubted masterpiece of his career was his 1983 comic book adaptation of Mary Shelley's Frankenstein.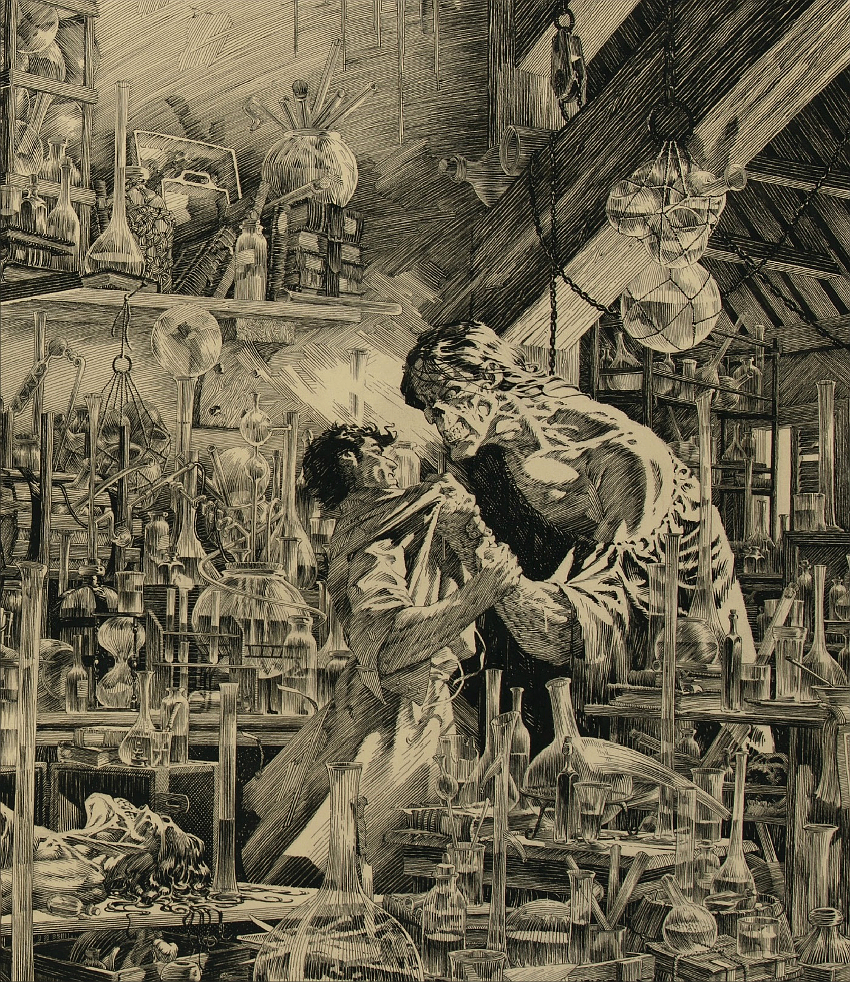 The Frankenstein adaptation was a passion project for Wrightson, who described his work in a CBR News interview in 2008:
"I've always had a thing for Frankenstein, and it was a labor of love. It was not an assignment, it was not a job. I would do the drawings in between paying gigs, when I had enough to be caught up with bills and groceries and what-not. I would take three days here, a week there, to work on the Frankenstein volume. It took about seven years."
The remarkable level of detail throughout the illustration is a testament to Wrightson's skills, as he captures the intensity of the scene and the gothic atmosphere of Dr Frankenstein lab in all its glory.
Profiles in History have described the illustration as Wrightson's "Sistine Chapel", and posed the question "what other artist alive today could achieve such an intricate and complex work on this astonishing level?"
The market for comic book illustration art has soared in recent years, expanding from a niche hobby to an established field of art collecting in its own right.
Original covers, panels and full stories by the likes of Frank Miller, Jack Kirby, Steve Ditko, Robert Crumb and Todd McFarlane are now highly sought-after and regularly fetch six-figure prices at auction.
Original paintings by fantasy artist Frank Frazetta now achieve prices of $1 million+, and back in May 2019 his artwork 'Egyptian Queen' – first published on the cover of Eerie magazine in 1969 – sold for a record $5.4 million.
With these prices in mind, it would be no surprise of Wrightson's masterpiece fetched a similar seven-figure sum and set a new record for the artist on December 12.