A vintage Aston Martin owned by British comedy legend Peter Sellers will be one of the star lots at RM Sotheby's forthcoming London sale.
The auction, which takes place at Battersea Evolution on September 5, will offer a host of classic vehicles
Comic actor Sellers, who starred in classic films including Dr Strangelove and the Pink Panther series, was a notorious petrolhead who owned a variety of Aston Martins, Mini Coopers, Ferraris, Rolls-Royces and Bentleys throughout his life.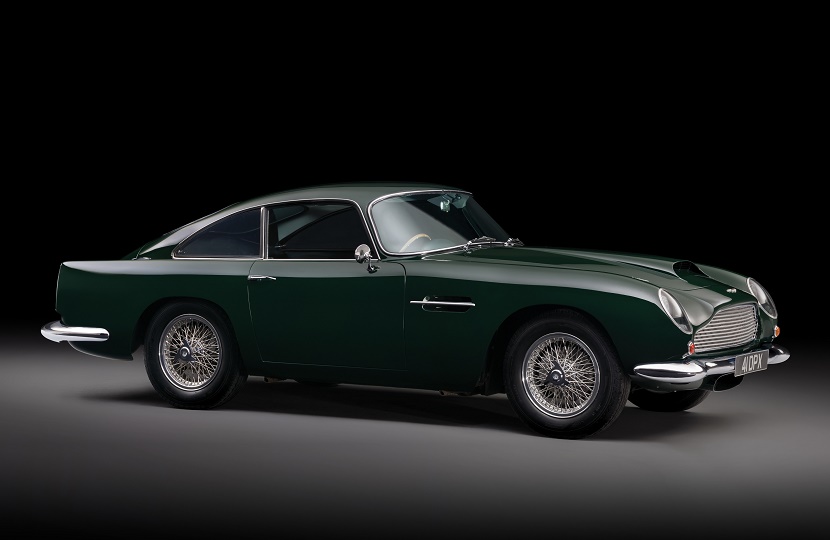 However, such was Sellers' love of new cars that he would regularly get bored of his collection and trade up, sometimes after just a few days.
His close friend and Goon Show co-star Spike Milligan once stated that he described Sellers' cars as his "metal underwear, because he used to change them so often".
Sellers originally drove the Aston Martin on-screen in the 1963 British comedy film The Wrong Arm of the Law, in which he played criminal mastermind "Pearly" Gates.
The film featured a famous chase between the car and a Wolseley 6/90 Series 3, in which Sellers reportedly did his own driving – and he enjoyed the experience so much that he acquired the car for himself after filming had ended.
Not only is the car a piece of British cinema history with an iconic former owner, but it's also a fine and rare automobile in its own right.
The DB4GT was designed as a high performance version of the standard DB4, with lightweight aluminum metalwork and a reduced wheelbase, and just 75 examples were ever produced.
"Peter Sellers' love of cars was undeniable—he'd owned 83 by the age of 39—and he's been long linked with the Aston Martin brand," said RM Sotheby's specialist Felix Archer.
"This is an historic car that simply can't be missed. Not only is a DB4GT one of the most desirable grand touring cars of the 1960s, but it's fitting that this particular Aston Martin, with its close ties to British cinema, should become one of our headline lots at this year's London sale."
Also on the London roster is another car with an equally famous former owner: a 1971 Lamborghini Miura P400 S once owned by rock star Rod Stewart.
Stewart passion for cars is equally well-known, as is his particular penchant for Lamborghinis. As one of the Italian manufacturer's most famous regular customers, he has reportedly owned an example of almost every new model since his rise to stardom in the late 1960s.
The right-hand drive Miura P400 S was delivered new to Stewart in 1971, and was photographed parked outside his home with his then-girlfriend, model Dee Harrington.
Having passed through various collections over the years, the present owner spent more than $450,000 restoring it to its original factory condition, with the work completed by Lamborghini's own Polo Storico division in Sant'Agata.
Now described as "the finest right-hand-drive P400 S on the market, and among the best-restored, most correct Miuras available", the car is expected to sell for up to $1.8 million.