A set of surreal Christmas card designs by Salvador Dalí could fetch more than $1 million when they go up for auction in Paris next month.
The 15 artworks offer Dalí's own surreal take on traditional Christmas imagery including angels, Christmas trees and the three wise men.
The designs were commissioned by the Spanish pharmaceutical laboratory Hoechst Ibérica, who hired Dalí to create Christmas cards for their clients between 1959 and 1976.
Now the original artworks behind those cards will cross the block at French auction house Artcurial on June 4, with estimates ranging from €20,000 up to €100,000.
As a complete collection, the artworks are expected to sell for €650,000 – €1 million ($727,000 – $1.1 million).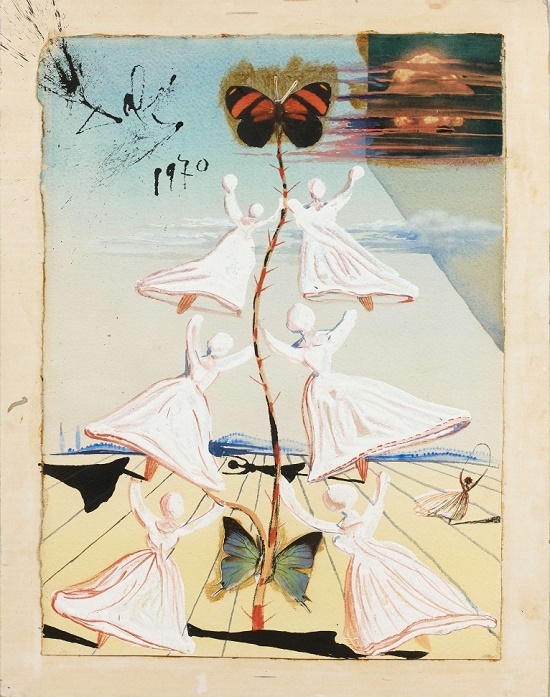 Although his paintings were exhibited in the world's leading fine art galleries and museums, Salvador Dalí was also no stranger to the world of commercial art.
Throughout his career Dalí earned millions of dollars through commercialization, creating advertising campaigns for companies such as Bryan's Hosiery, Johnson Paint, Datsun cars, DeBeers diamonds and Old Angus scotch.
He even personally appeared in television commercials for products such as Alka Seltzer, Veterano Brandy and Lanvin chocolate bars.
It was his willingness to commercialize his work and celebrity that led fellow surrealist André Breton to give him the derogatory nickname 'Avida Dollars' – an anagram of Salvador Dalí, but also a phonetic rendering of the French phrase "avide à dollars", which translates as "eager for dollars".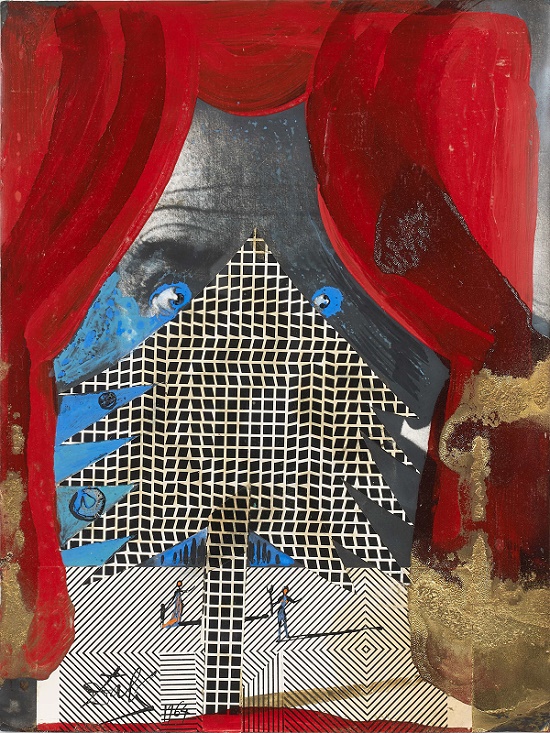 He first ventured into the world of Christmas cards in 1948, when he was hired by Hallmark to produce designs for their Gallery Artists series, but his designs proved a little too strange for the American market.
However, Europe was a little more prepared for his avant-garde approach to the holiday season, and Hoechst Ibérica commissioned him to design a card for their clients in 1959.
When they saw how well Dalí's new card had been received, Hallmark hired him again in 1960 to create a full series of Christmas cards, paying him $15,000 (approximately $120,000 today).
And yet again, Dalí's slightly dark and twisted vision of Christmas was not a hit with Americans, who liked their cards to be a little more traditional.
Throughout his life Salvador Dalí often walked a fine line between artistic genius and crass commercialism – and the original Christmas card designs on offer at Artcurial can be seen as a fascinating link between the two extremes.