The Duke of Windsor's rotten wisdom tooth is expected to sell for up to £10,000 when it goes up for sale in the U.K this week at Omega Auctions.
The tooth has been consigned by the grandson of Edward VIII's former dentist, and has remained in the family's collection since it was removed back in 1940.
Now the rather gruesome piece of royal memorabilia will be offered for sale along with fourteen x-ray prints and a dental record card signed by the Duke.
Together, the collection will hit the block on September 24 with an estimate of £5,000 – £10,000 ($6,200 – $12,400).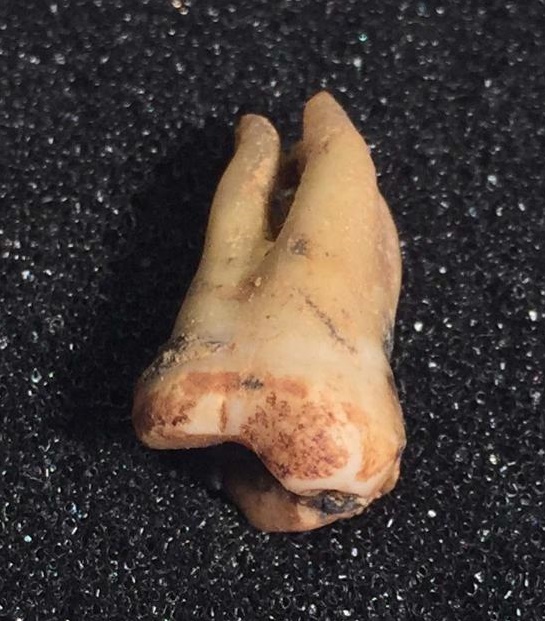 King Edward VIII, later the Duke of Windsor, remains one of the most controversial members of the British Royal family due to his love affair and marriage to the American socialite Wallis Simpson.
Edward caused a constitutional crisis in 1936 when he chose to marry Simpson, a divorcee, against the advice of both the Church of England and the British government.
He abdicated the throne after just 10 months and the couple, who took the titles of the Duke and Duchess of Windsor, remained married until Edward's death in 1972.
Prior to the outbreak of WWII the Duke and Duchess had visited Nazi Germany and met with Adolf Hitler, and the couple were widely believed to be sympathetic to the Nazi cause.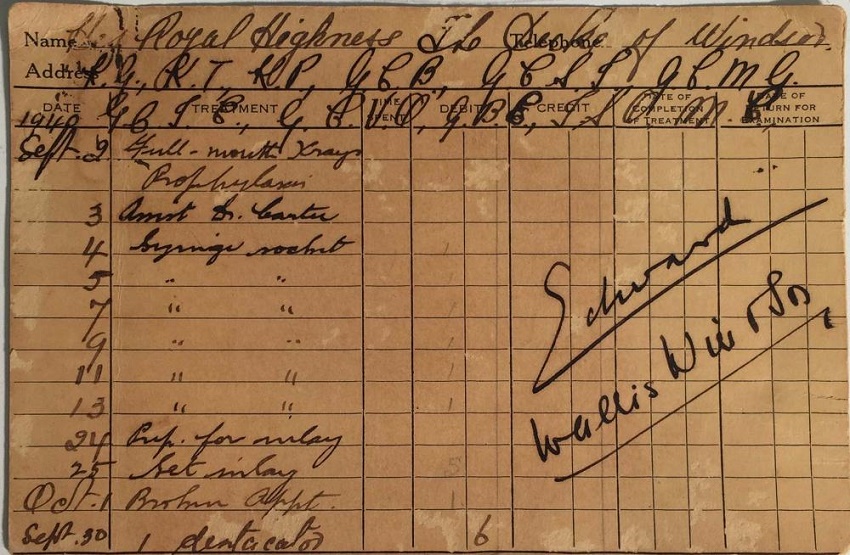 Allied intelligence suggested the Duke may become "a centre of intrigue" for the Nazis, and in July 1940 he was appointed Governor of the Bahamas – which many saw as an effort to avoid British embarrassment, and get him as far away as possible from the war in Europe.
The Duke and Duchess arrived in Nassau on August 17, 1940, and lived there until July 1945, when Edward resigned his post and the couple returned to their home in France.
During their time on the island Edward had his wisdom tooth removed by dentist Dr D.A. Johnson, who kept it as a memento of his famous patient for the rest of his life.
Although it may seem unusual to many, this isn't the first time the auction house has made headlines by offering a famous tooth for sale.
In 2011 the Stockport auctioneer sold one of John Lennon's wisdom teeth, which he had given to his housekeeper Dot Jarlett after it was removed by a dentist in the 1960s.
The rotten molar was expected to fetch $16,000, but eventually sold for approximately $31,500 to the Canadian dentist Michael Zuk, who said he eventually hoped to use the tooth to create a clone of John Lennon.