The skeleton of a previously unrecorded species of dinosaur realised $2m at Aguttes auction house in Paris on June 4.
The bones date back around 163.5m-145m years and belong to a dinosaur that outwardly resembles an allosaurus – a large carnivorous theropod that has been found in large numbers in both the US and Portugal.
There are, however, a number of key differences between this specimen and the rest of its genus. It has more teeth, a much larger pelvis and a differently shaped skull. The buyer will be permitted to choose the name for this new species (so long as scientists agree on it), a factor that probably pushed up the final result.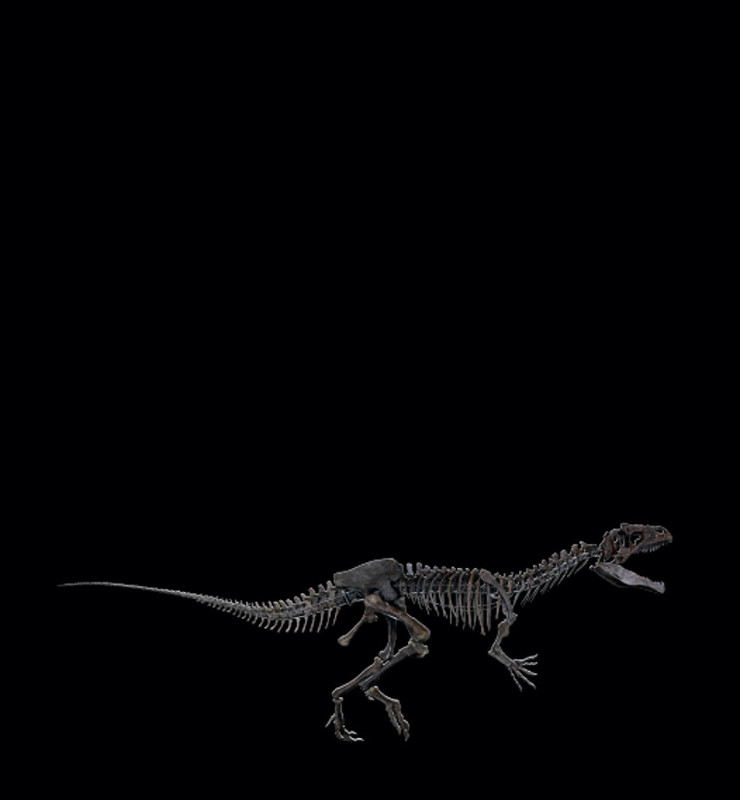 Palaeontologist Erik Mickeler, who collaborated with Aguttes on the listing, said: "I have examined and valued many important paleontological species and it is a real privilege to have been involved in the examination of this theropod dinosaur of a hitherto unknown species, a discovery, I am sure, that is destined to make its mark."
The lot was uncovered in the eastern Bighorn Mountains in Wyoming, a world class site for fossil hunting. The region forms a large portion of the Morrison Formation, a swathe of sedimentary rock that spans 600,000 square miles across several US states.
Back in the Jurassic Period, this was a heavily flooded area. Animals would die there and become slowly covered by sediment over millennia. As a result, bones found in the Morrison Formation tend to be unusually well preserved. This particular example is 70% complete and measures close to 9m in length. It was placed on display on the first floor of the Eiffel Tower in the run-up to the sale.
The result is among the highest prices paid for a single dinosaur skeleton at auction. The record is $8.3m, set in 1997 for a T-Rex nicknamed Sue that now stands in the Field Museum of Natural History in Chicago.