Herge's original 12-panel artwork for a page from classic Tintin story The Red Sea Sharks made $425,000 at Heritage Auctions over the weekend (June 4).
The piece was the star of the US company's first sale of European comic art, a genre that has been achieving enormous prices at sales in its home region.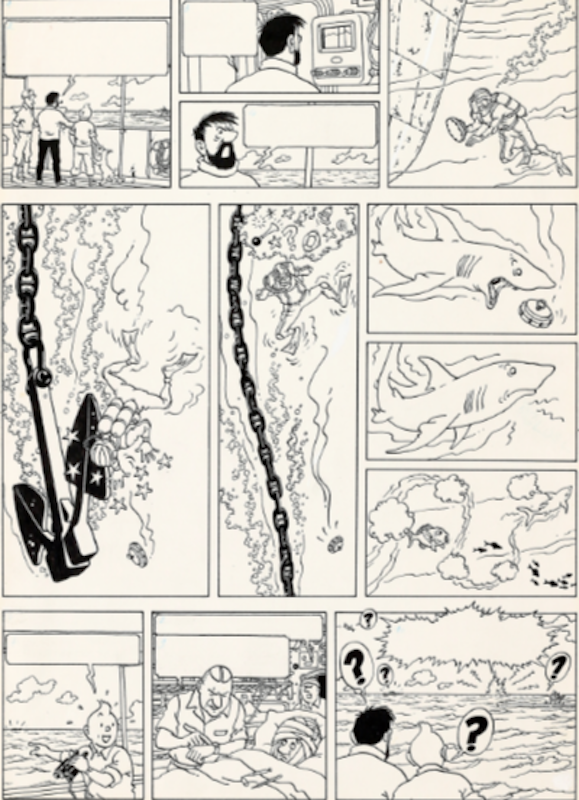 Works by names like Herge and Asterix illustrator Albert Uderzo are in big demand among collectors who grew up with these stories.
The result is some way below the record for a page of Tintin artwork, which stands at $1.6m. However this is likely because that record-setting page originates from Explorers on the Moon, regarded by many to be Herge's greatest achievement.
That this piece just fell short of half a million dollars is testament to the strength of the market.
The lot displays a highly kinetic scene in which a shark swallows an explosive. The speech bubbles are left bare to allow the text to be added.
A page from Hugo Pratt's Corto Maltese: The Ethiopian (1978) was a surprise hit, achieving $62,500 against its $40,000 estimate.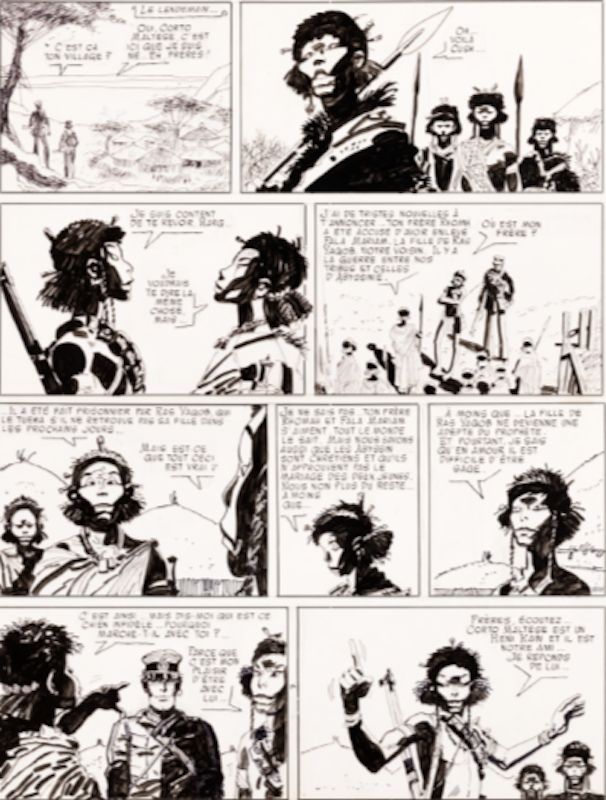 While Pratt's work is wildly popular in continental Europe, he's less well known in the anglophone world. That has been changing since the mid-2010s, with new English editions of the books published in the US by EuroComics.
This popular adventure has Maltese travelling around Ethiopia in 1918, as war ravages Europe. It's drawn in part from Pratt's own experiences. He travelled to Abyssinia, the old name for the Ethiopian Empire, with his parents in 1937. When the war broke out, his father (an Italian officer) was killed and he and his mother were held in a prison camp by the British.
The results were comparable to the top results set for Golden and Silver Age American comic book art. Jim Halperin, co-founder of Heritage Auctions, said: "This is just the start of what we expect will be regular auctions devoted to this growing and powerful category."