Christie's is to offer a selection of seven photocopier prints by British painter David Hockney in its July 9-17 online Contemporary Curated sale.
The works all date to the 1980s, when Hockney first started thinking about how to co-opt technology into his workflow. It's something he's remained interested in. He's used iPads to create paintings on the fly, while most recently he's worked on a series of enormous collages created using digital photographs.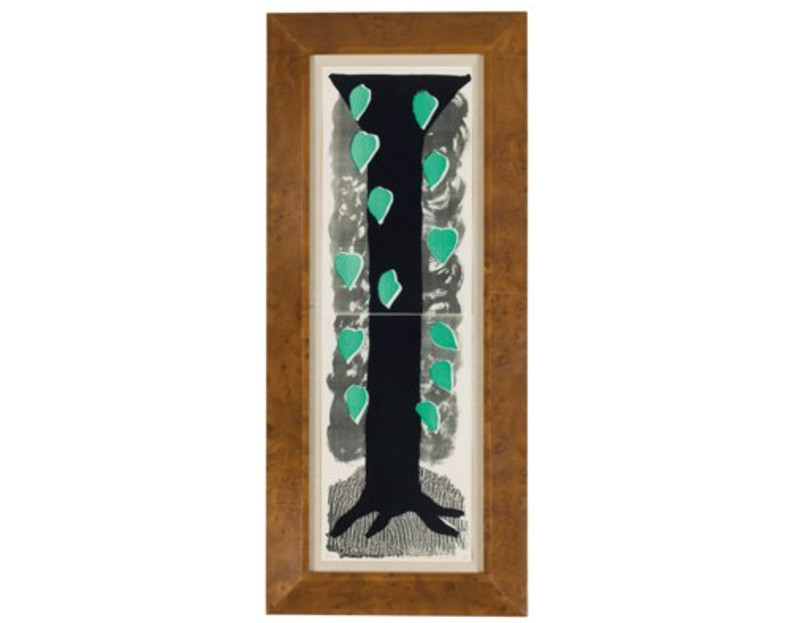 He explained how he got interested in using photocopiers: "Over the years I've made a lot of prints working with several different master printshops.
"It's an exciting process, but I've always been bothered by the lack of spontaneity: how it takes hours and hours, working alongside several master craftsmen, to generate an image…
'But with these copying machines, I can work by myself — indeed you virtually have to work by yourself; there's nothing for anyone else to do — and I can work with great speed and responsiveness.
"In fact, this is the closest I've ever come in printing to what it's like to paint: I can put something down, evaluate it, alter it, revise it, all in a matter of seconds."
Each colour is printed in separate layers, giving the design a depth of texture that's impossible to achieve by printing the whole piece at once.
The top estimates for each of the works span $3,000-6,000. The highest valuation is reserved for The Tall Tree (1986), a lyrical composition that shows the possibilities of this new technology.
Hockney is one of Britain's most venerated living artists (although he's spent much of his career living in California). The overall record for his work stands at $10.2m for Woldgate Woods, a work painted on his return to his native Yorkshire in the early 2000s.