The original Hogwarts robe worn by Daniel Radcliffe in Harry Potter and the Sorcerer's Stone is up for auction next month.
The screen-worn robe will be offered at Sotheby's, as part of an auction featuring the collection of the late comedian and actor Robin Williams.
The sale takes place in New York on October 4, where the robe is expected to sell for $10,000 – $15,000.
Williams was a huge self-confessed fan of the Harry Potter books, and was desperate to appear in the film series when it was first announced in 1999.
Although he lobbied hard for the role of Hogwarts' game-keeper Rubeus Hagrid, he eventually lost out as producers had a rule of only casting British actors.
"There were a couple of parts I would have wanted to play, but there was a ban on American actors," Williams later told the New York Post. "Maybe one day, say if [Harry] goes to Yale and becomes president."
However, despite being turned down he still managed to acquire a piece of Harry Potter history for his collection.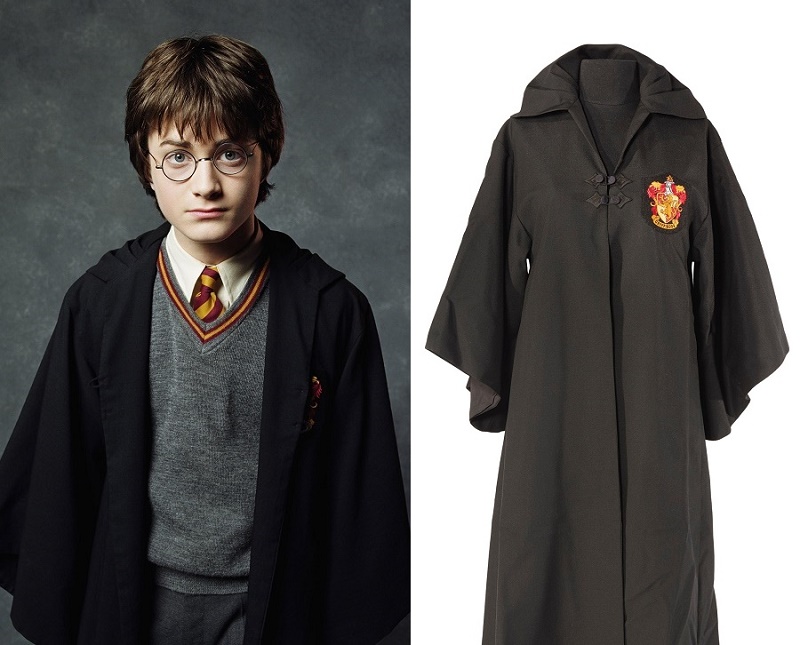 According to Sotheby's, the robe was originally owned by Chris Columbus, the renowned director of both Harry Potter and the Sorcerer's Stone and Harry Potter and the Chamber of Secrets.
Columbus was also a close friend of Williams, having directed him in the films Mrs Doubtfire and Bicentennial man.
In 2001, shortly after the film was released, Columbus donated the robe to a benefit auction at the Schools of the Sacred Heart And UCSF Children's Hospital.
Robin Williams was the winning bidder in the auction, and the robe had remained part of his collection ever since.
Major props from the Harry Potter series have rarely appeared at auction since the films were released, as most were kept and now form part of the Warner Bros Studio Tour in London.
However, the handful of items that have hit the open market were snapped up for large sums by devoted collectors.
These include a pair of Harry's glasses from the first film which sold at Julien's in 2012 for $18,750; his screen-used broom from the same film which sold at Premiere Props in 2012 for $11,500; and the elder wand used by Daniel Radcliffe in Harry Potter and the Deathly Hallows which sold at Premiere Props in 2013 for $10,100.
However, the iconic nature of the robe and Robin Williams' former ownership mean that it's likely to surpass all these previous sales, and achieve a new record price for Harry Potter movie memorabilia.