A 'Top Secret' battle plan used during the D-Day Landings will be offered for sale next month, during an auction of historic memorabilia at Profiles in History.
The plan, codenamed 'Operation Neptune', details the complete operation plan of the Ninth Air Force Troop Carrier Command for the Normandy invasion.
The historic 72-page document includes the full plans to deliver airborne troops as part of the Allied invasion, during which 13,100 American paratroopers and 3,937 glider troops were landed in France.
The plan also features maps of aircraft routes to the drop zones, and detailed information on the enemy forces expected to counterattack during the mission.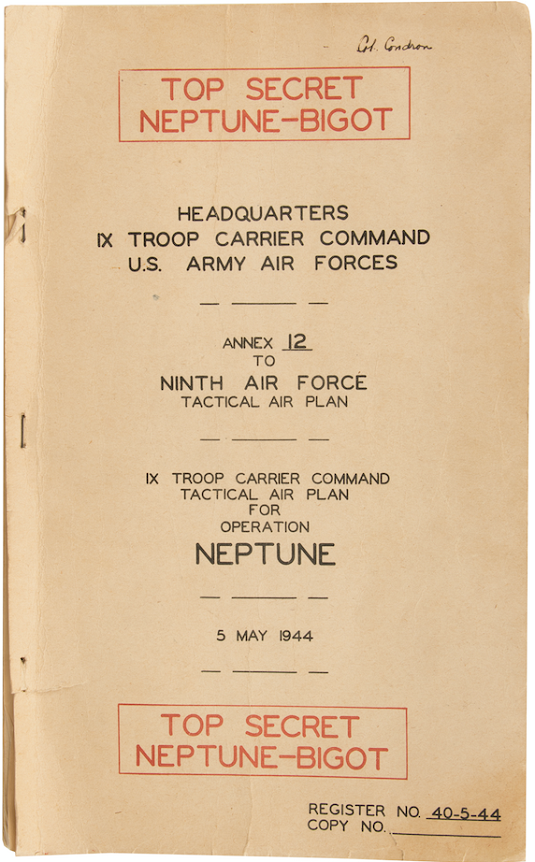 Another major piece of WWII memorabilia offered in the sale will be the personal telephone of Hermann Göring, the second-most powerful figure in Nazi Germany behind Adolf Hitler.
Göring used his position as head of the military and numerous government agencies to accumulate great personal wealth during the war, much of it stolen from victims of the Holocaust.
He was expelled from the Nazi party in 1945 for treason, when he offered to take command in the event of Hitler's death. Following WWII he was caught and convicted of war crimes, but committed suicide by ingesting cyanide the night before his execution.
The phone was recovered from Göring's private office at the Luftwaffe Hermann Göring Institute of Aeronautical Research.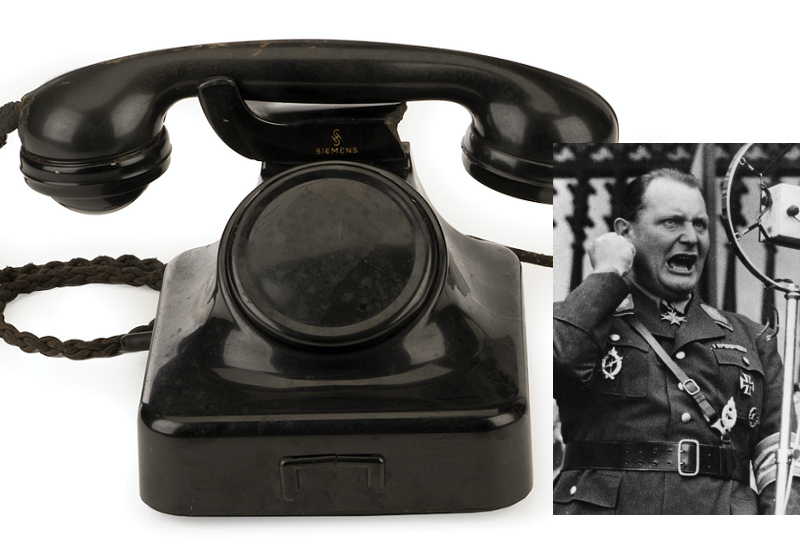 The 100-acre site was responsible for airframe, aircraft engine, and aircraft weapons testing by the Nazis, and remained so top-secret it was never targeted for bombing by the Allies.
In 1945 U.S Army photographer Sgt. Melvin H. Neft was sent to Germany recover documents and photograph the equipment at the facility.
He recovered numerous top-secret files and personal items from Göring's office, including the black telephone which he took as a memento for his own collection.
The phone is also accompanied by the original order, signed on May 8, 1945 (VE Day) by Brigadier General George C. McDonald, authorizing Sgt. Neft to inspect the institute; along with a letter Neft wrote to his brother using Göring's personal stationary.
The two fascinating pieces of military history will cross the block on July 11 as part of Profiles in History's 'Historical & Pop Culture Autograph Auction'.