A newly discovered photograph said to depict Billy the Kid is up for auction in the U.S, with a potential price tag of $1 million.
Only one genuine photograph of the outlaw, real name William Bonney, is known to exist, making this previously unseen image a potential 'Holy Grail' for historians and collectors alike.
The alleged photo will cross the block at Sofe Design Auctions in Texas on November 22, with a pre-sale estimate of $500,000 – $1 million.
The antique tintype photo features a scene of four men drinking and playing cards, clearly staged in a photographer's studio.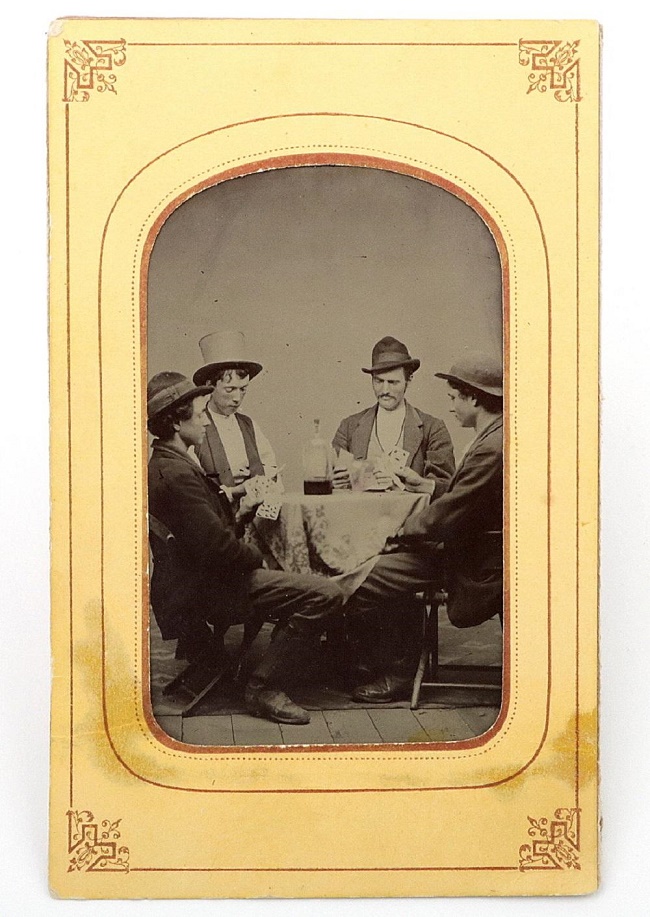 In addition to Bonney, the image is also said to depict his associates Richard Brewer, Fred Waite and Henry Brown.
The photograph is believed to date from mid-1877 to early 1878, when the four men worked together as cowboys on the New Mexico ranch of John Henry Tunstall.
It was Tunstall's murder in February 1878 which sparked the infamous Lincoln County war, a conflict between rival factions in which Bonney is said to have killed three men.
Several photographs purporting to feature the legendary Old West outlaw have surfaced over the years, although all but one have been debunked by scholars.
Most famously, a photo said to feature Bonney and his gang playing croquet at a wedding party in New Mexico was discovered in 2010 in a Fresno junk shop.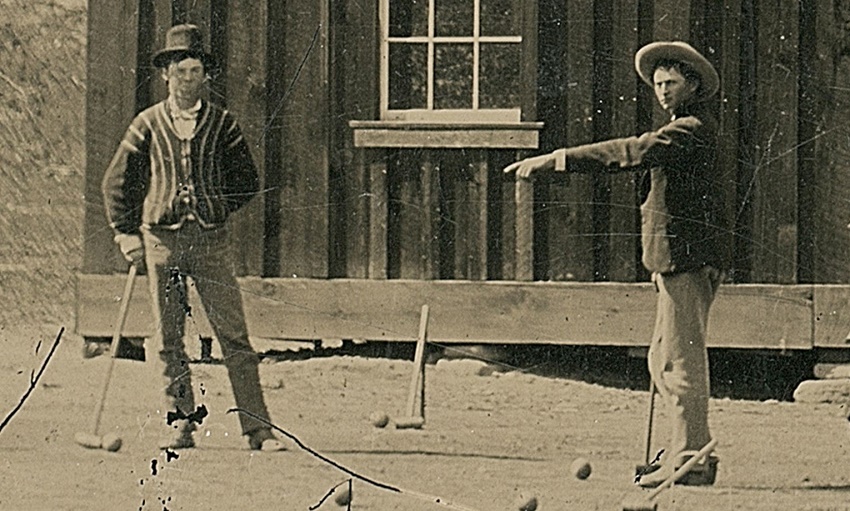 That photograph was the subject of a major National Geographic documentary, and made headlines around the world when it was valued at up to $5 million – although many experts have since dismissed its authenticity.
To date, only one photograph of Bonney has ever been authenticated by scholars and historians across the board.
That photo, dating from late 1879 or early 1880, depicts him posed in a studio wearing a distinctive cowboy hat and holding an 1873 Winchester rifle.
The photo was passed down through the family of Bonney's friend Dan Dedrick for generations and in 2011 it sold for a record $2.11 million – setting a record as the world's most expensive photograph.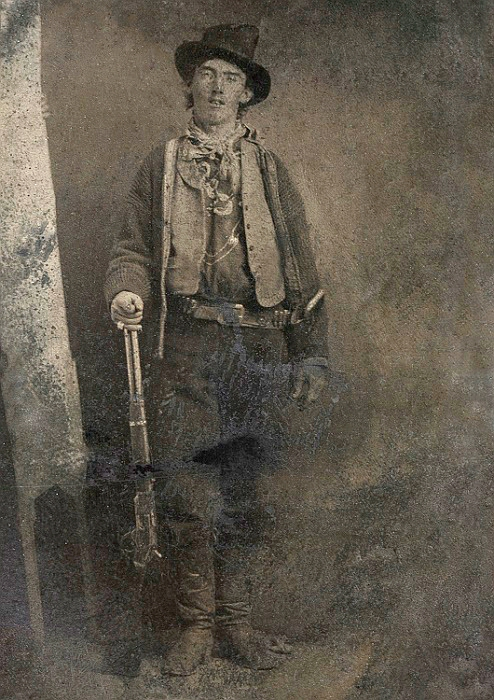 The photograph offered at Sofe Design Auctions has a similar back story, having reportedly passed down through the family of one of Bonney's gang members for over a century.
The photograph is said to originate from David Lawrence Anderson (1862 – 1918), also known as Billy Wilson, an outlaw who rode with Bonney's gang in Lincoln County.
Wilson was captured alongside Bonney and other gang members by lawman Pat Garret in December 1880, following the siege at Stinking Springs.
He later escaped custody and fled to Texas where he reassumed his birth name, raised a family and eventually became the much-loved sheriff of Terrell County.
When Anderson was shot and killed by cowboy Ed Valentine in 1918, his widow gifted a photograph album containing the tintype to his second cousin, and it has remained in the Anderson family collection ever since.
According to the auction house, the photograph has been examined by a leading Western photo forensic scientist, who used facial recognition techniques to positively identify Bonney and Fred Waite.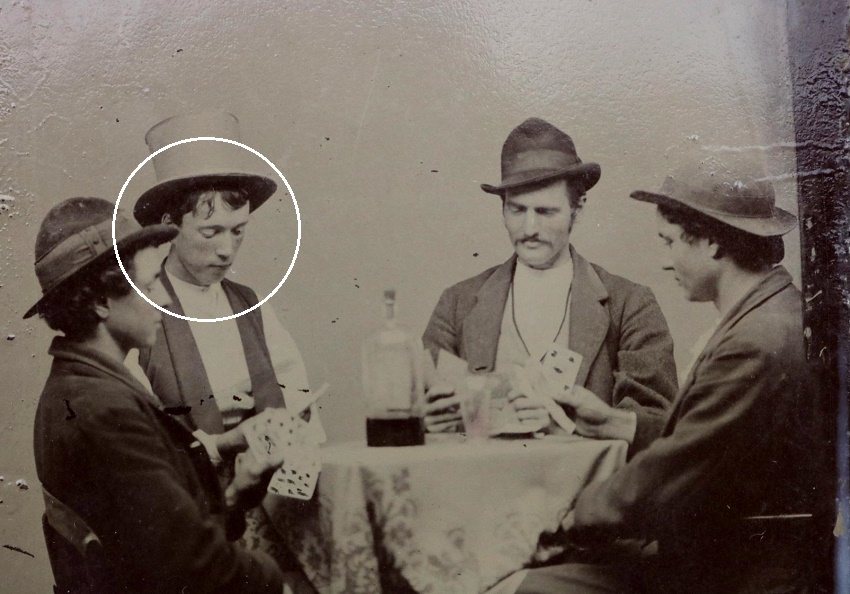 They also state that although the same techniques cannot positively Brewer and Brown, who appear in profile, other photographs of the two men show distinct matching similarities.
The new discovery is likely to ignite arguments and speculation between Old West experts, who have seen (and easily dismissed) numerous Billy the Kid photographs in recent years.
But unlike many of those photos, the example now up for auction comes with a strong link to Bonney and an unbroken history spanning over a century, which may be enough to spark further investigation at least.
Whether the photograph really does depict the Old West's most enigmatic outlaw remains to be seen – but if proved genuine, it could be one of the most remarkable discoveries of recent years.