A pair of Winston Churchill's favourite slippers could sell for over £10,000 when they go up for auction in the U.K next month.
The velvet slippers were worn by Churchill during the early 1950s, as he served his second term as British Prime Minister.
Churchill was often photographed wearing the shoes, which are monogrammed with his initials WSC.
They will now be offered for sale at Bellmans in Sussex on March 9, where they're expected to sell for £10,000 – £15,000 ($14,140 – $21,210).
"You can just imagine that they would have been very comfortable things for Churchill to wear, and very smart indeed," Bellmans' expert Julian Dineen told the BBC.
"Churchill himself touched these, he held these, he wore these, so to be sat here holding the very thing that Churchill held and wore himself, I think really makes people feel connected to the man."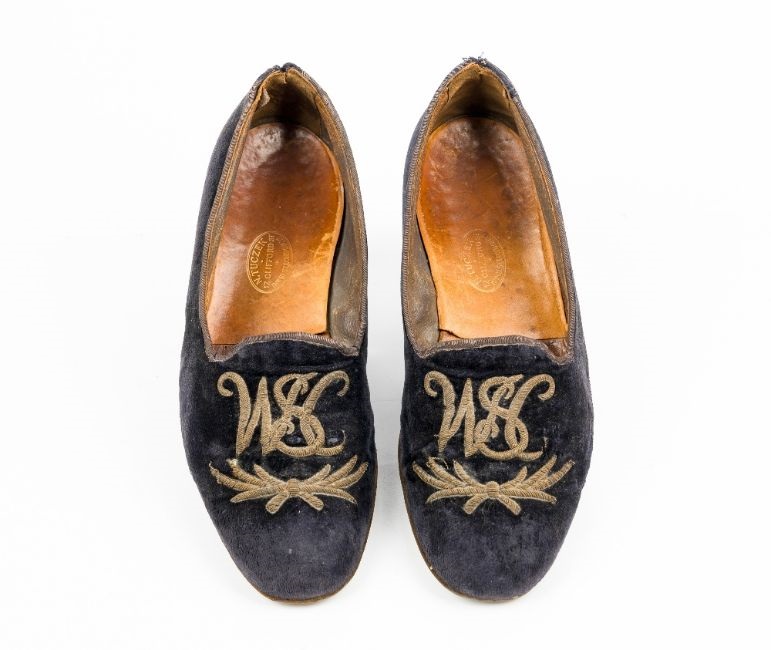 The auction will also include another rare and personally-owned item of Churchill memorabilia: his monogrammed brandy balloon glass, dating from the early 1960s.
Winston Churchill was well-known to enjoy a tipple throughout his life, and rarely went without an after-dinner brandy.
His well-used glass will now cross the block with an estimate of £7,000 – £10,000 ($9,900 – $14,140).
Both the slippers and the glass have been consigned by the same collector, who has owned them for more than 20 years since acquiring them at auction.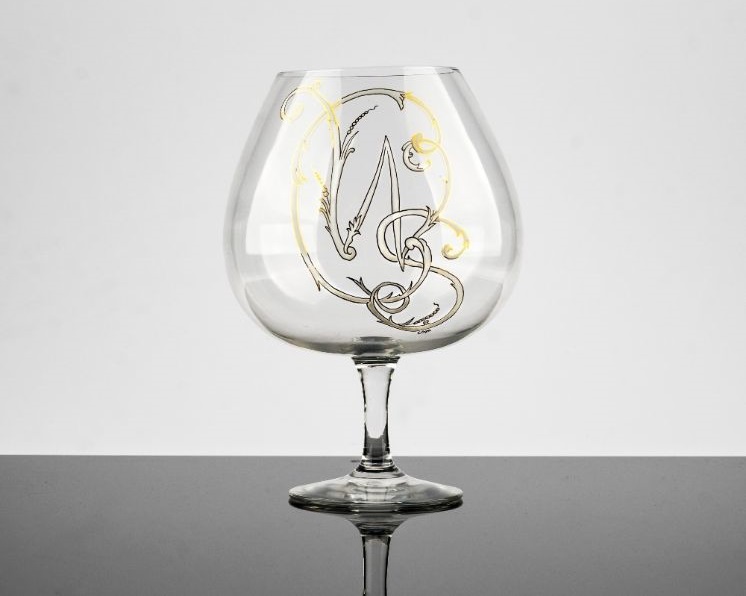 "I have always been a huge admirer of Sir Winston Churchill and when Sotheby's held their first political sale in 1998, I couldn't resist bidding for a couple of lots," said the current owner.
"It was a remarkable feeling to hold them in my hands after the auction. I often imagined the great man sitting in his chair with these slippers on and this very glass filled with brandy in his hand. You can't really beat that.
"Although I am sad to part with them now, I hope that they will be bought by someone who cherishes these items as much as I did."