The piano John Lennon used to co-write the Beatles album Sgt Pepper's Lonely Hearts Club Band has been bought by Jim Irsay, the billionaire owner of the Indianapolis Colts.
Irsay purchased the historic piano during an auction at music memorabilia specialists Gotta Have Rock And Roll on April 19.
Irsay's winning bid was reportedly $575,000, which rose to a final price of $718,750 (including a buyer's premium of 25%).
Lennon had used the upright Broadwood piano to compose classic Beatles songs including A Day in the Life, Lucy in the Sky with Diamonds, and Being for the Benefit of Mr. Kite.
It was also one of the four pianos used to record the famous final 40-second E Major chord that finishes the Sgt Pepper album, at the end of 'A Day In The Life'.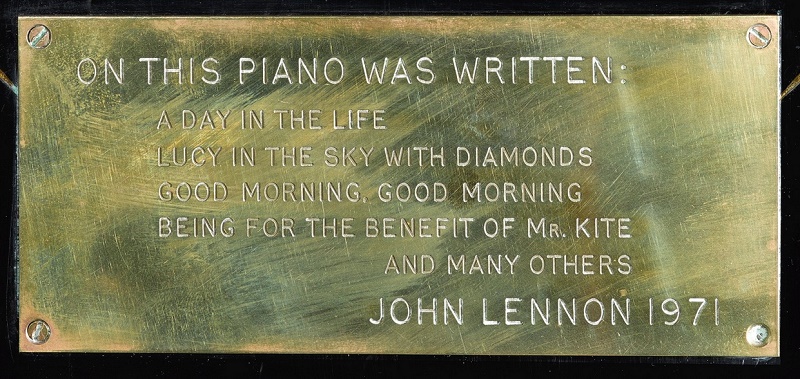 Lennon kept the piano for years at his Kenwood and Tittenhurst Park homes, before gifting it to a friend when he moved to the U.S in 1971.
Renowned collector and Beatles fan Irsay announced his latest purchase via Twitter on Saturday, saying:
"I'm elated to now be the steward of John's "Sgt. Pepper" upright piano. It's a responsibility I take seriously, with future generations in mind."
Irsay also used the hashtag #GettingThemBackTogether, which he has used previously to describe his ever-growing collection of iconic Beatles instruments.
These include a 1964 Gibson SG Standard that George Harrison played during the Beatles' last official UK performance, and a 1964 Rickenbacker that John Lennon gave as an apology to Ringo Starr, after he threatened to quit the band.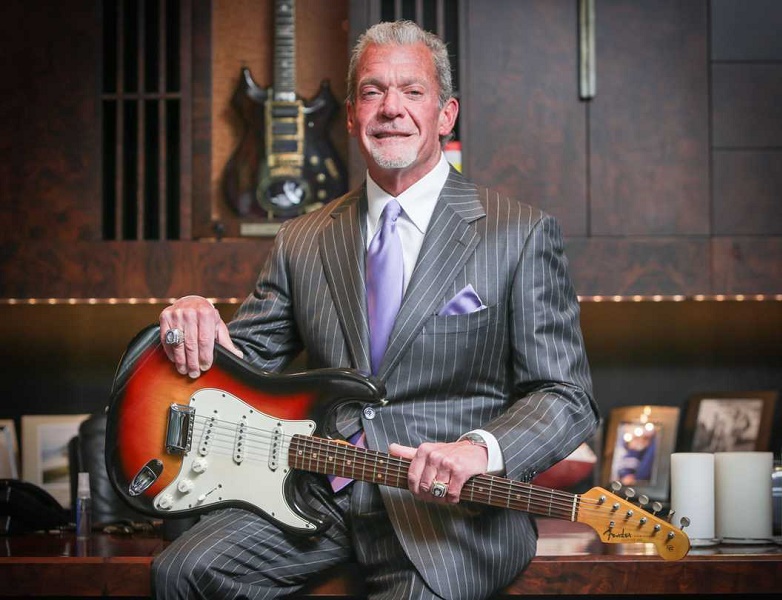 And in 2015 he paid a world-record $2.4 million for the stage-used drum kit Ringo Starr used to record hits such as 'Can't Buy Me Love', 'She Loves You', 'All My Loving', 'I Want to Hold Your Hand', 'Money' and 'I Wanna Be Your Man'.
Following his purchase of Starr's drum kit, he told Rolling Stone magazine: "I was 11 years old when the Beatles broke up… and there was always this dream of the Beatles getting back together; there was always this hope.
"It took over 4 million dollars and 45 years, but we finally got them back together. I know it's a symbolic thing, but it really means a lot to me."
In addition to his Beatles instruments, Irsay has assembled one of the world's most impressive collections of guitars once owned by rock and roll royalty.
It includes a Yellow Cloud guitar played by Prince; Jerry Garcia's unique custom-made 'Tiger' guitar; and the Fender Stratocaster used by Bob Dylan when he 'went electric' at the 1965 Newport Folk Festival, which Irsay bought in 2013 for $965,000.