Barack Obama's high school basketball jersey could sell for more than $100,000 when it goes up for auction in Dallas next month.
Obama wore the jersey during his senior year at Punahou High School in 1978-79, as a member of the 1979 Hawaii State Champion boy's varsity basketball team.
Back then, the 18-year-old future U.S President was known to his friends as Barry Obama, the basketball-loving student who turned up to school with his books in one hand and his ball in the other.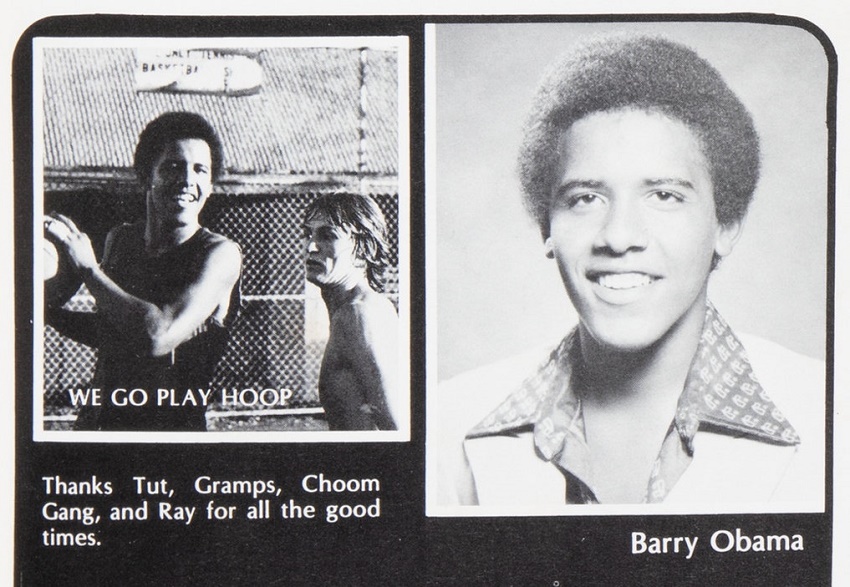 The jersey was later inherited by Peter Noble, a member of the junior varsity team who also wore the '23' jersey – a number coincidentally shared by basketball legends Michael Jordan and LeBron James.
Noble then kept the jersey as a memento of his own high school years, little realizing that he was also preserving a unique piece of American history in the process.
The jersey has been photo-matched to an image of Obama in his high school year book, which features the caption "Barry Obama goes up for a basket against St. Louis."
It will now cross the block on August 17-18 as part of Heritage Auctions' Summer Platinum Nights Sports Collectibles auction, and has been described as perhaps "the most important basketball jersey that exists".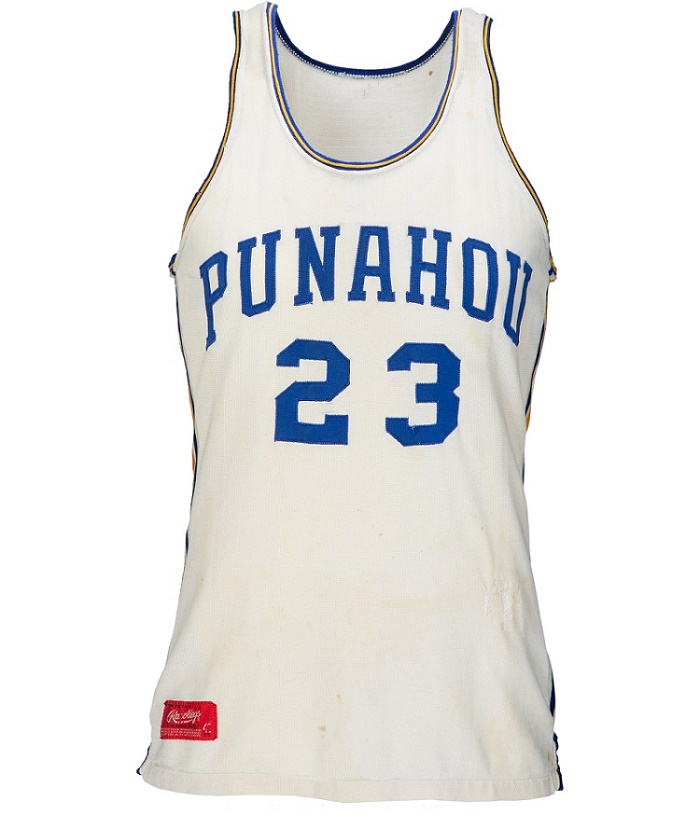 Obama continued to play after he left high school for Occidental College on Los Angeles, and in 2008 his former coach Mike Zinn told the Los Angeles Times:
"He was a good defender, definitely a good athlete. He had a nose for the ball, always came up with loose balls and rebounds inside. So if he got 10 points in a game, most of them were probably under the basket. He didn't hit jump shots from 15 feet or anything like that."
Barack Obama's love of basketball continued throughout his life, from high school and college all the way to the White House.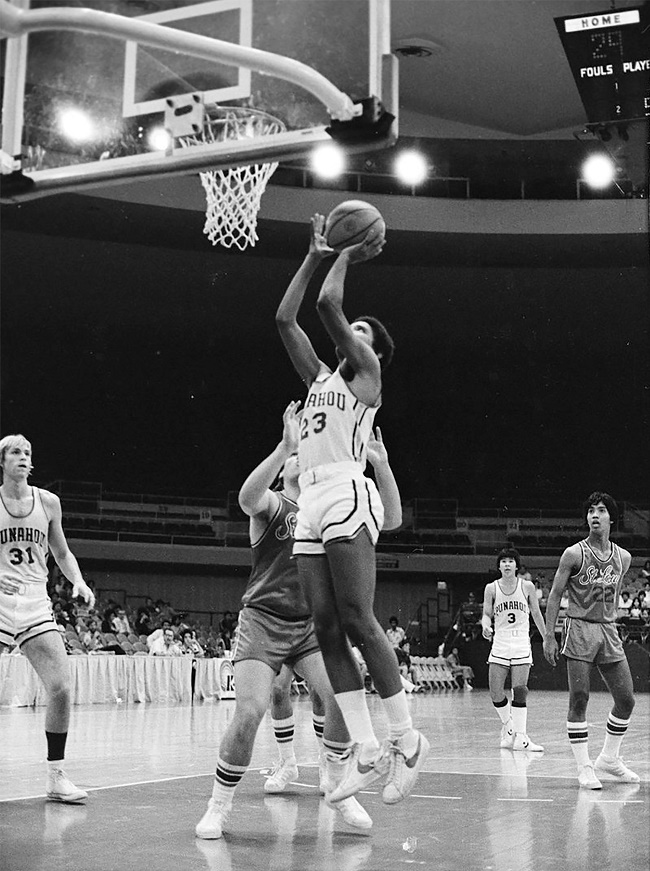 He remains the only U.S president to play team sports during his tenure, and would regularly host pickup games at the White House, playing alongside staffers, congressmen and the occasional former pro.
They included former Secretary of Education Arne Duncan, who recalled playing with Obama during an interview with For The Win in 2017:
"I don't say this lightly. He's a great teammate, he's the kind of guy you want on your team because it's all about winning, it's all about doing whatever it takes to win. And that can be big stuff or tiny stuff no one ever notices."
"When games were close, when things were tough, he wanted the ball in his hands. He lived for those moments."
His knowledge and passion has also translated into a variety of off-court involvement in the sport, ranging from coaching his daughter Sasha's youth basketball team to helping the NBA develop a twelve-team league in Africa.
Since leaving office in January 2017, Obama has regularly appeared courtside at both college and NBA games, although his own participation in the sport has been replaced by, in his own words, "the inevitability of golf".
According to Heritage Auctions, "this is far more than a simple article of sports memorabilia.
"The offered jersey survives as a symbol of the 'audacity of hope' that one of those kids on one of those playgrounds, hooping it up with his buddies, could indeed become the most powerful man on the planet."