Auction records tumbled during the latest Heritage sports sale in Dallas, led by two very different but equally important game-worn jerseys.
The sale on August 17-18 achieved a total of almost $11 million, with 17 individual lots including rare photos, autographs, game-used gear and trading cards passing the $100,000 mark.
"We've picked up a good number of high-end collectors in recent months," noted Chris Ivy, Director of Sports Collectibles for Heritage.
"The uncertainty in the financial markets is driving corporate money toward the safety of top-tier collectibles, so we're in the midst of a significant pricing boom here."
Prior to the sale two jerseys in particular had generated headlines around the world, and each fetched a new record price when it crossed the auction block.
First up was a Lou Gehrig game-worn New York Yankees jersey dating from 1937, which sold for a record-breaking $2.58 million.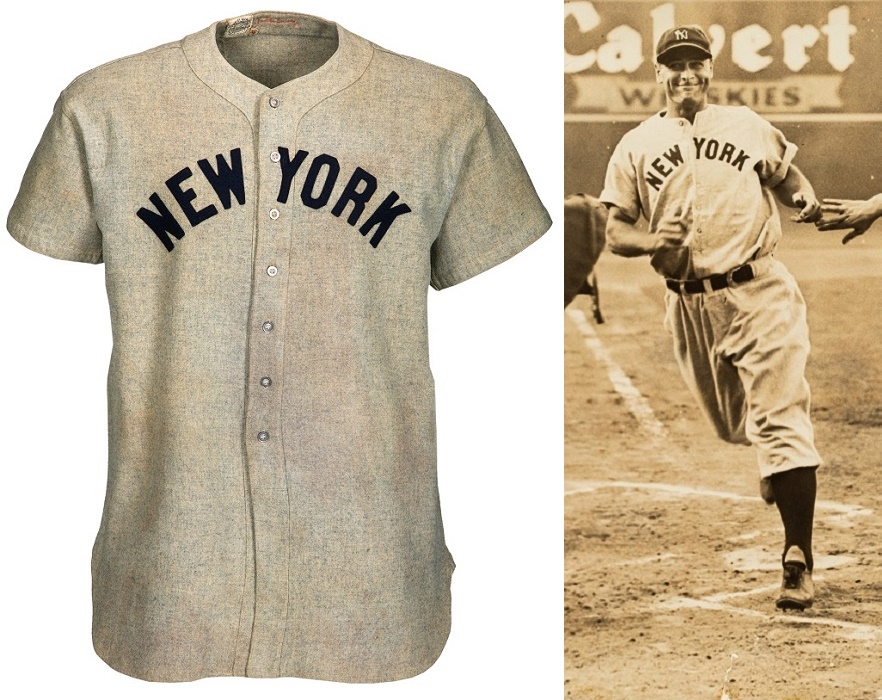 Not only did the jersey achieve a new top price for any item of Gehrig memorabilia, it also became the world's most expensive sports jersey not worn by Babe Ruth.
The jersey had been photo-matched to two games in the 1937 season, during which Gehrig hit home runs against the Boston Red Sox and the Detroit Tigers.
The road jersey was completely unaltered since Gehrig last wore it, and had spent decades hidden away in the collection of a single family, having originally belonged to a close friend of Yankees general manager George Weiss.
Less than 10 Gehrig game-worn jerseys are known to exist, and this rarity – combined with the superb provenance – helped it soar past the previous auction record of $870,000.
The second truly significant jersey was a high school basketball jersey once worn by one of the most famous men of the 21st century.
However, unlike most six-figure sports jerseys this example had never been worn by a star athlete. But it had once belonged to a Hawaiian high school student called Barry.
Back in 1976, future President of the United States Barack Obama was just another basketball-loving student at Punahou (HI) High School.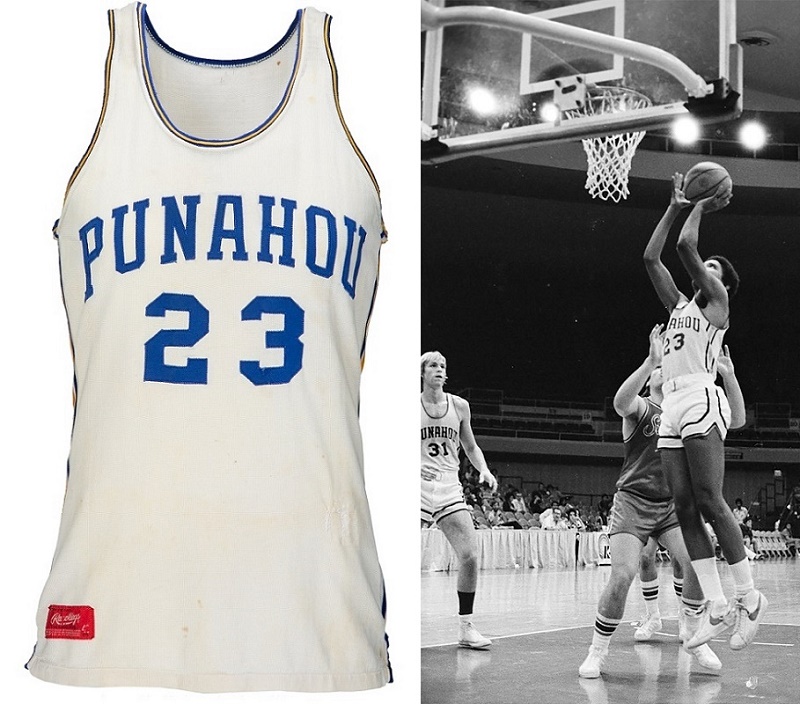 Obama wore the number '23' jersey on court during his senior year as a member of the school's Hawaii State Champion varsity basketball team.
It was later worn by Peter Noble, a member of the school's junior varsity team, who kept it as a memento of his own high school experience – without realizing he was also preserving a piece of American history.
Obama continued his life-long love of basketball throughout his presidency, playing a regular pickup game at the White House with staff and former players.
He was known as a major fan of college basketball in particular, and also took time out to help coach his daughter Sasha's own youth basketball team to a championship title.
Prior to the sale the auction house had described Obama's jersey as perhaps "the most important basketball jersey that exists", stating that it was "a symbol of the 'audacity of hope' that one of those kids on one of those playgrounds, hooping it up with his buddies, could indeed become the most powerful man on the planet."
The jersey achieved a final price of $120,000: the highest price ever paid for a sports jersey worn by a non-sports star.
Elsewhere there were also record breaking results for an iconic portrait of Ty Cobb by photographer Carl Horner which sold for $396,000, setting a new record for any unsigned sports photo; and a bat used by Roberto Clemente in the 1971 World Series which sold for $198,000.