An original Apple-1 computer is expected to sell for more than $300,000 when it hits the auction block in Boston next month, alongside a collection of rare Steve Jobs memorabilia.
The important piece of technological history will be one of the star lots at RR Auction's forthcoming Remarkable Rarities sale, which takes place in Boston on September 25.
The computer was one of around 200 examples hand-built by Steve Wozniak and Steve Jobs in a Paolo Aalto garage in 1976, and sold at The Byte Shop in Mt. View, California.
Today it's believed that around 60 of those computers remain in existence, and in recent years those surviving examples have soared in value.
The current record price for a working Apple-1 was set back in 2016, when another example sold at Bonhams for $815,000.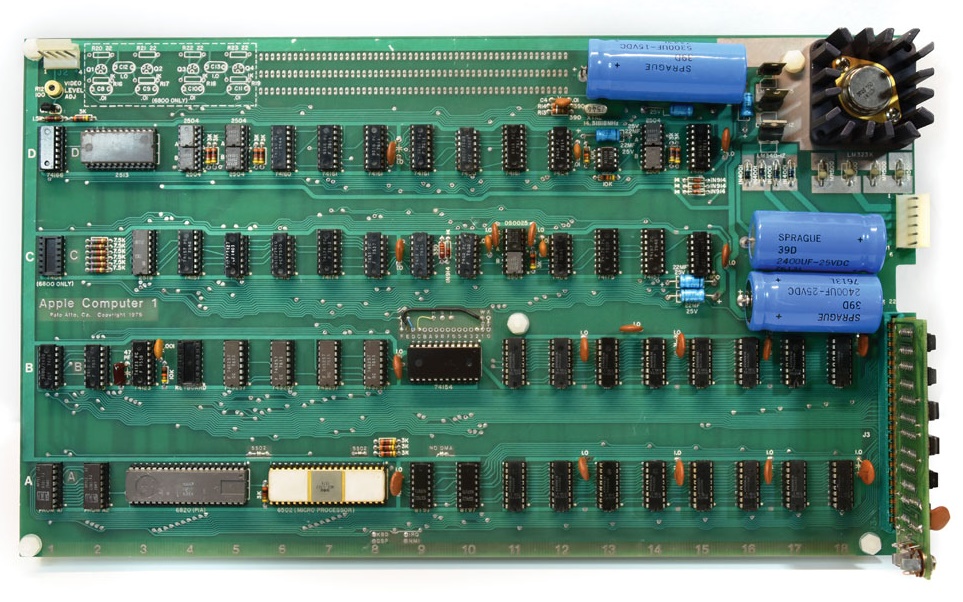 "The Apple-1 was the first in the evolution of products from Apple that would forever change the world we live in," said Bobby Livingston, Executive VP at RR Auction.
"This is the machine that launched Apple Computer, a company that would define an industry and was recently able to achieve a $1 trillion valuation milestone."
Remarkably, the example offered at RR Auction still functions perfectly, having been restored and successfully tested by experts in June 2018.
According to the official Apple-1 registry, less than 10 examples are known to remain in working order.
With no modifications to the original board, and the original Cassette Interface, power cables and manuals included, the computer is one of the best-preserved examples ever offered for sale.
The auction will also include a selection of equally rare items signed by Steve Jobs himself.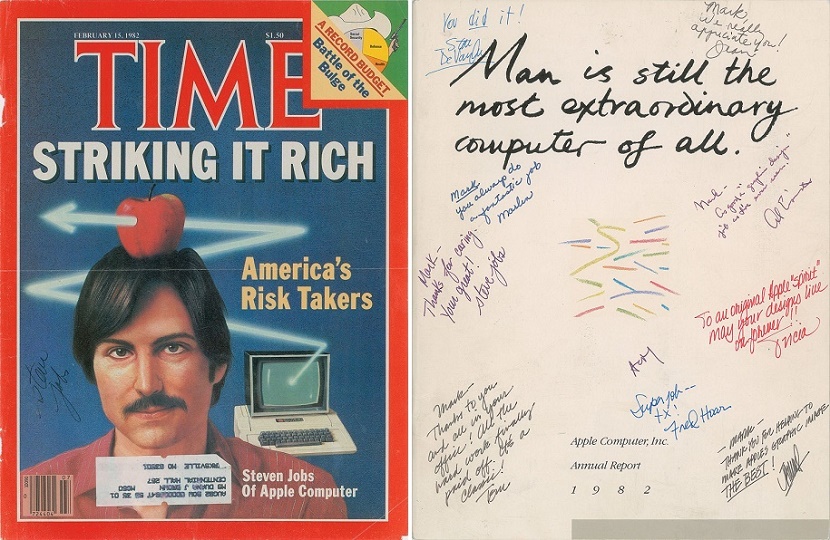 As Apple soared to become one of the world's most successful companies, Steve Jobs became far more reluctant to sign autographs, as he saw it as taking sole credit for the work of his entire team.
Later in his life he became even more elusive, making his signature both hard to find and highly sought-after today.
This rarity has seen Steve Jobs become one of the world's most valuable autographs, with examples fetching five and even six-figure sums at auction.
Back in March 2018, a job application filled out by Jobs in 1973 when he was just 18 sold for a record $174,757 at RR Auction, alongside a signed 2001 Mac OS X Administration Basics manual which fetched $41,806.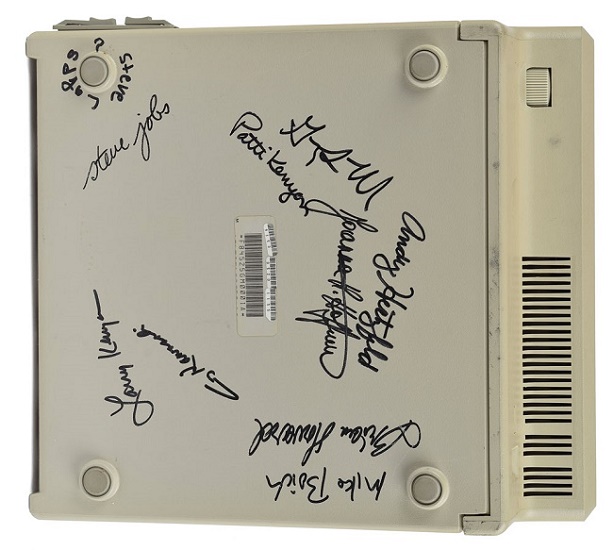 Next month's sale will include standout lots such as an autographed copy of Time Magazine dated February 15, 1982, featuring Jobs on the cover as one of "America's Risk Takers" (est. $15,000+); and a copy of Apple's annual report for 1982, signed and inscribed by Jobs along with other members of the team (est. $20,000).
The most valuable signed piece is an actual Apple Macintosh Plus 1Mb personal computer, signed by Jobs and nine other key members of Apple's Macintosh team.
Owned by Silicon Valley photographer Robert Holmgren, who acquired the autographs in person during photo shoots, the highly rare signed computer is expected to sell for upwards of $25,000.
However, the current market for Steve Jobs memorabilia means that even those pre-sale estimates could end up looking pretty conservative when the hammer comes down on September 25.