A library of 230 books owned by the late singer Amy Winehouse is for sale with an estimate of around £70,000 to £80,000.
The volumes, many of which feature Winehouse's notes and inscriptions, are being offered by Washington DC booksellers Type Punch Matrix via Catawiki, an online sales platform. The sale ends on Sunday, April 23rd.
London-born Winehouse died in 2011 aged just 27. She released two albums, the second of which, Back to Black in 2006, made her an enormous international star.
The books in this collection date back to 1982. Among them are volumes from school and public libraries, as well as from hospitals to which the singer was admitted.
Winehouse is said to have been an avid reader, and the titles are an eclectic mix. They include fiction (Maya Angelou to Jeffrey Archer), graphic novels (Watchmen, V for Vendetta, Love and Rockets) and a huge range of non-fiction titles.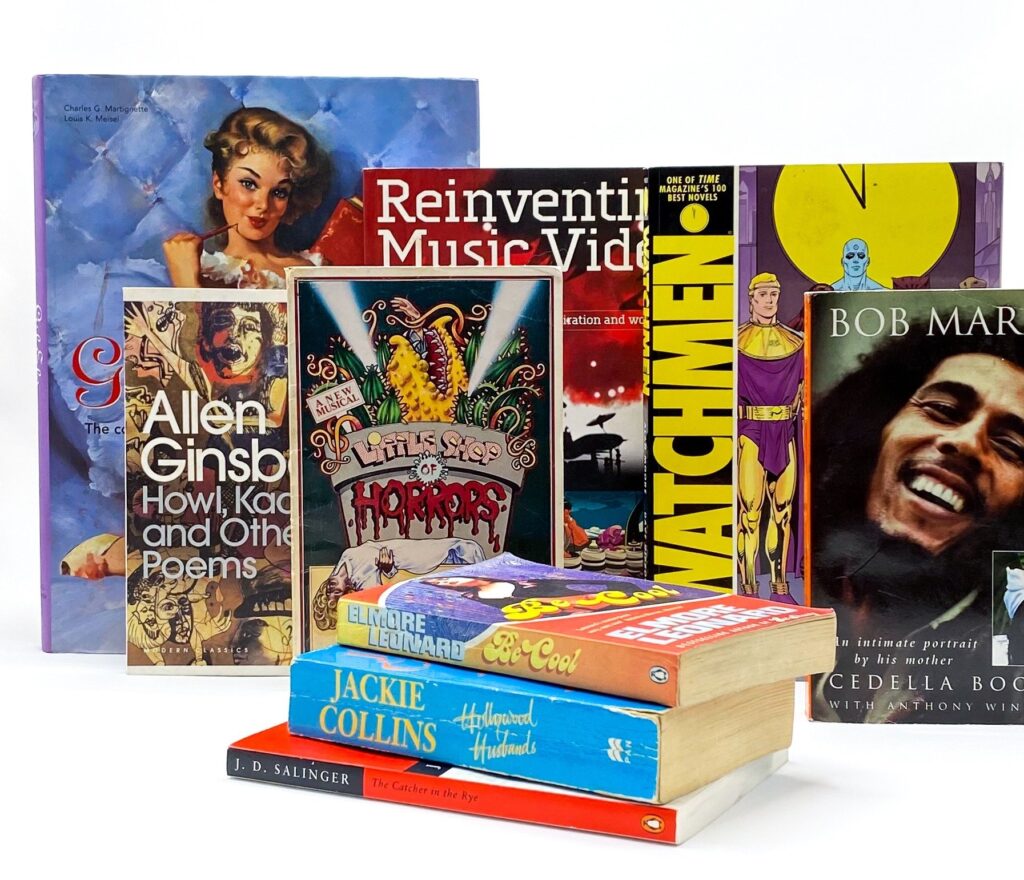 Pop music scholars and biographers will find much interest in notations and dedications on many of the books. A copy of Howl, by Alan Ginsberg, has the beginnings of a poem or lyric written across it.
The choice of books also help to explain Winehouse's life and talent. Was a true-crime book on British prisons bought to help understand what her incarcerated husband was experiencing? Many books touch on addiction.
Catawiki's books expert Mark Harrison said: "This personal library manifests much more than Amy's treasured love for books and literature, but many fragments of her daily life that not many got to witness.
"Many of the books exhibit signs of her love, carrying in them coffee and tea stains, lipstick marks, unfinished song letters, doodles and extensive personal notes.
"Her library reflects the way she was as a person: fierce and passionate."
This is an unusual sale. Many of the books are mass-market paperbacks that have little or no value in their own right. The value of these books lies in the notes on them and their personal connection to Winehouse. Unusually the poor condition – some volumes are stained with coffee, tea, lipstick – is a selling point in this case.
The books are being sold as a single collection.
The sale closes on Sunday. Bidding is currently at just under €41,000 and has not met the reserve price.