A card described as "the most important hockey card issued" is estimated to reach over $150,000 in a sale of sports cards by Heritage Auctions.
The card is a 1979 O-Pee-Chee Wayne Gretzky Rookie #18 card. It is rated as mint. Heritage say only 2 other cards of the 91 in this condition are in better fettle.
As we report, a $100,000 bid has been made for the card, which tops a huge list of lots on sale until April 22.
Gretzky, a left-handed centre, is probably the greatest ice hockey player of all time. He joined the Edmonton Oilers in 1979 and stayed there until 1988.
Sports collecting or trading cards can be traced back to the 1860s. Baseball was the first widely professional sport and its players the first stars to feature on cards. In the UK, Wills, a Bristol cigarette and tobacco company, gave away cricket cards with their products from 1896. The images encouraged smokers to come back to the product, while the card served as a protective part of the packaging.
The most valuable sports card of all time is a baseball card. In August 2022, a card made by the Topps company (who sold chewing and bubble gum) showing player Mickey Mantle realised $12.6 million. Anthony Giordano, a 75-year-old from New Jersey, paid $50,000 for the card in 1991.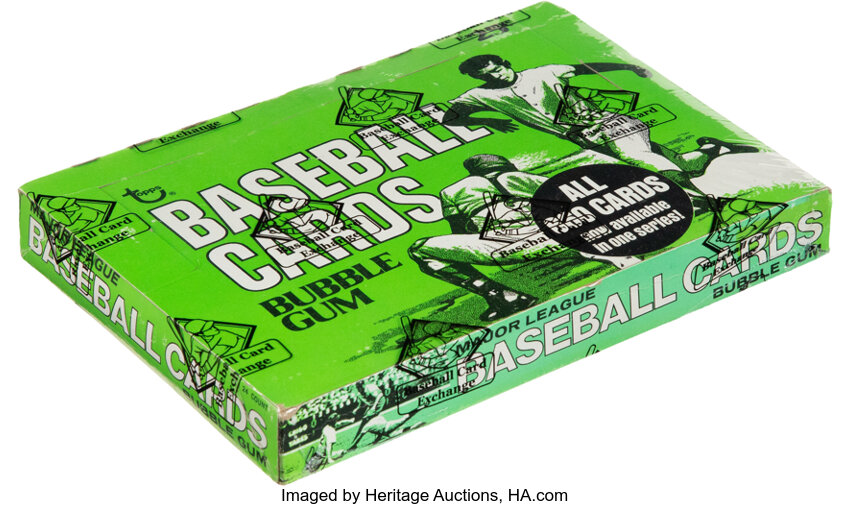 Mantle features in the Heritage sale. A 1952 Topps card of the New York Yankees star is on offer with an estimate of $100,000.
Cards are an interesting area for collectors, and illustrative of a number of similar items that were produced to be essentially disposable.
Sports cards were collected by children. In the US they were famously clipped to bike spokes to make a whirring sound. Topps ditched hundreds of thousands of cards off the coast of New Jersey to make space in their warehouses.
But as the first wave of cards became valuable collectibles in the 1980s, collectors began to buy new cards and to take care of them. This, and huge production numbers, destroyed their rarity value. In response the card companies began to limit production numbers and produce limited and special editions, introducing scarcity to protect their cards' potential long-term value.
The same pattern can be seen with a number of toys and children's collectibles, for example Star Wars figures.
It's probably too much to expect collectors to spot which currently ephemeral product will follow this pattern and which will end up in landfill. Betting on such trends is a relatively cheap game though.
The Heritage Auctions Showcase Sports Auction is open for bids now and closes on April 22.