Sotheby's have fired the starting gun on what could be one of the biggest rock-related auctions of recent years. Such is the extent of the collection of personal items owned by the late Freddie Mercury of Queen that it requires a series of 6 sales that are preceded by a world-touring exhibition.
Here are 5 items we've picked out from the sale to pique your interest.
1 – A Tiffany & Co moustache comb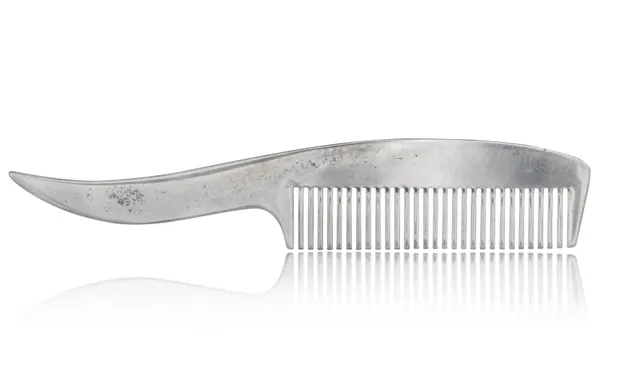 Probably the crowning moment for Queen was a triumphant spot at Live Aid in 1985. Mercury was front and centre, every inch the showman. And front and centre too was his moustache. Perhaps beautifully groomed with this £400-minimum-estimate silver comb.
2 – A crown
Mercury was something of a contradiction, with a quiet side that contrasted with his enormous public persona. The showman is perfectly exemplified in the crown (modelled on the Saint Edward crown UK monarchs wear) and cloak that he wore at his final performance in 1986. The headpiece is estimated to raise £80,000-100,000 along with the cloak Freddie wore with it.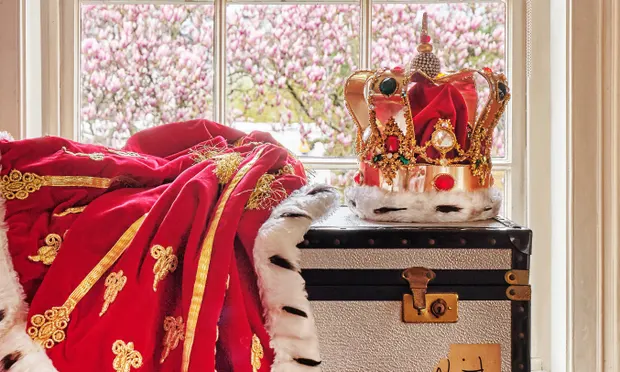 3 – We are the Champions lyrics
Freddie's demons are apparent in the lyrics to this musically triumphant and bombastic anthem: "I've done my sentence. But committed no crime," he starts. The 9-pages of notes and lyrics are fascinating for scholars of song writing. Hand-written, original song lyrics are reliable sellers, particularly for a universally acknowledged classic like this, and Sotheby's estimates the value at around £200,000.
4 – A cat waistcoat
Freddie loved cats. And costumes. They combine in this silk waistcoat made by Dunford Wood. Reportedly Mercury's favourite such garment, this piece was worn in the These Are the Days of Our Lives video, when the singer was very obviously unwell. As such it has social and historical importance as a record of HIV.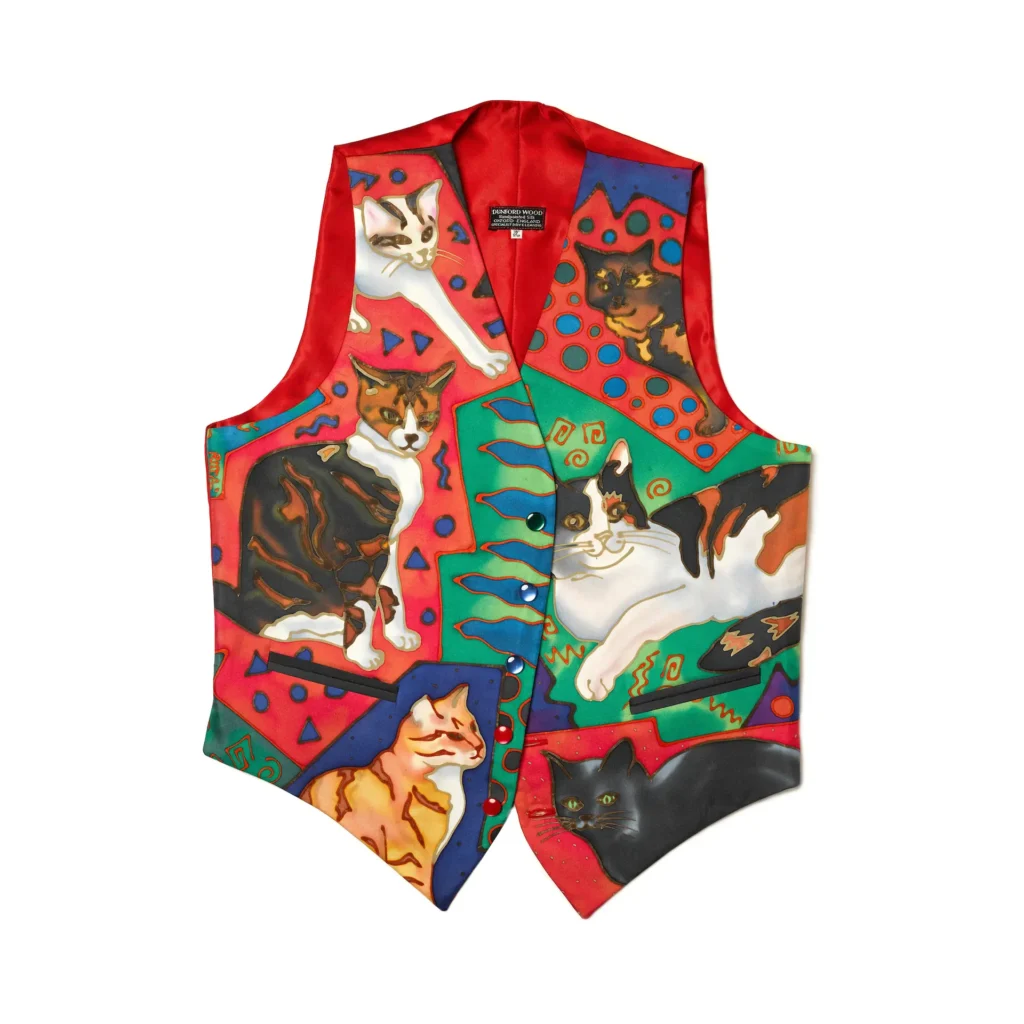 5 – A 19th-century painting
This isn't a rock music sale, it's the sale of a rock musician's effects, and Mercury was a voracious and informed art collector. There's an important Japanese collection up for grabs, to which a separate sale is dedicated. The most valuable item though is expected to be a James Tissot painting. Type of Beauty from 1880 could raise as much as £600,000.
This series of auctions promises to be a major event in a number of collecting worlds: music, but also art and design.
Comparisons with the sale of David Bowie's collections in 2016 are apt. Even the catalogues for those sales are now sought-after collector's items.
Everything in the catalogue is from Mercury's London home, Garden Lodge, which has been preserved by his friend Mary Austin, to whom he willed the property and its contents.
There are around 1,500 lots being offered in a series of 6 sales under the Freddie Mercury: A World of His Own umbrella. They are: At Home, On Stage, In Love with Japan, Crazy Little Things 1 and 2, and an evening sale that takes place on September 6 at Sotheby's in London. You can register to bid now, and the touring exhibition from the sales opens in New York in June before travelling to Los Angeles, Hong Kong and arriving in London on August 4.