Heritage Auctions will offer one of the finest collections of African-Americana ever assembled.
Titled "Say It Loud: The John Silverstein Collection of African American Social History", the January 15 sale will include 380 items.
Cheryl Finley, associate professor of art history at Cornell University, described it as "a treasure trove ripe with rare and iconic photographs, albums, posters, books and documents that tell the story of why African American social and cultural history is so vital, especially today."
The highest valuation is for a copy of James Van Der Zee's Eighteen Photographs.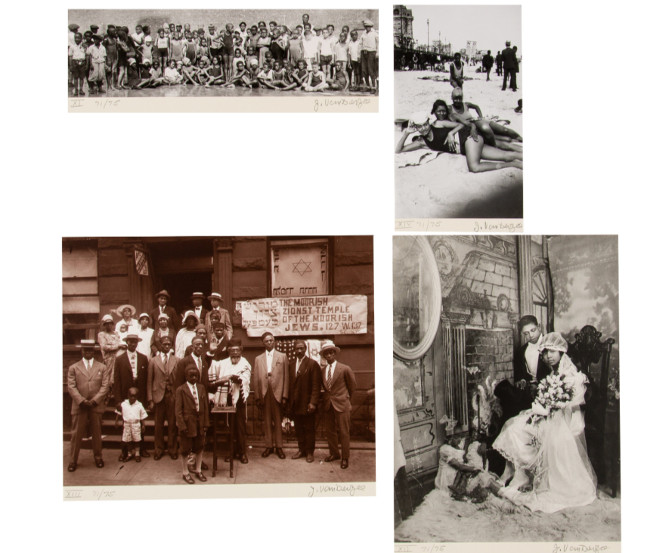 Van Der Zee opened a photography studio in Harlem, New York City in 1915. This district was a beacon for black Americans. Thousands moved there to escape discrimination across the country.
It would be the site of a flowering of African-American culture known as the Harlem Renaissance. Van Der Zee captures many of the main figures in the movement, like Marcus Garvey and Florence Mills. He also photographed everyday events in the neighbourhood, from weddings to days at the beach.
The lot has an opening bid of $10,937. Van Der Zee's record was set in 2012, when a single print of a scene in West 127th Street sold for $52,500 at Christie's.
The collection offers an excellent overview of black American history, but experts agree it excels in one area. Finley again: "the most remarkable aspect of the Silverstein Collection is in its unparalleled emphasis on the activities, leaders and artistic production of the Black Panthers."
The star of this section of the sale is a superb and impossibly rare "Move on over…" poster issued by the Lowndes County Freedom Organization (LCFO) in Alabama in 1966.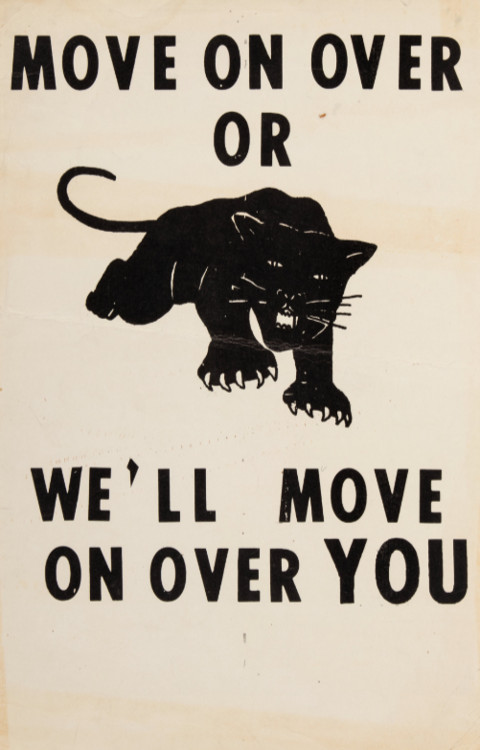 The symbol has an intriguing history. The LCFO went up against the incumbent white Democrats in 1965. The groups' chairman, John Hullet, explained the group chose the panther because it's "an animal that when pressured moves back until it is cornered, then it comes out fighting for life and death."
The following year, Black Panthers founders Huey Newton and Bobby Seale got the LCFO's permission to use the symbol.
Heritage will offer the poster with an opening bid of $5,000. It's only the second time one has appeared at auction. The other made $12,500 when it crossed the block at Swann Auction Galleries in 2016.