A unique journal which tells the inside story of the most famous POW escape of WWII is heading for auction in the U.K this month.
The journal belonged to RAF Flight Lieutenant Vivian Phillips who was part of the secret plan to escape from the German Stalag Luft III camp in 1944.
His 'Wartime Log' includes his personal account of the plot along with poems, sketches, cartoons and photographs, which together paint a vivid picture of life in a POW camp.
The ingenious plan later inspired the classic 1963 Steve McQueen film The Great Escape, which includes many famous scenes which Phillips describes first-hand.
The journal will be offered for sale along with Phillips' medals, including a Distinguished Service Order, and together they're expected to sell for £15,000-£18,000 ($19,500 – $23,500) at Hanson's Auctions on March 22.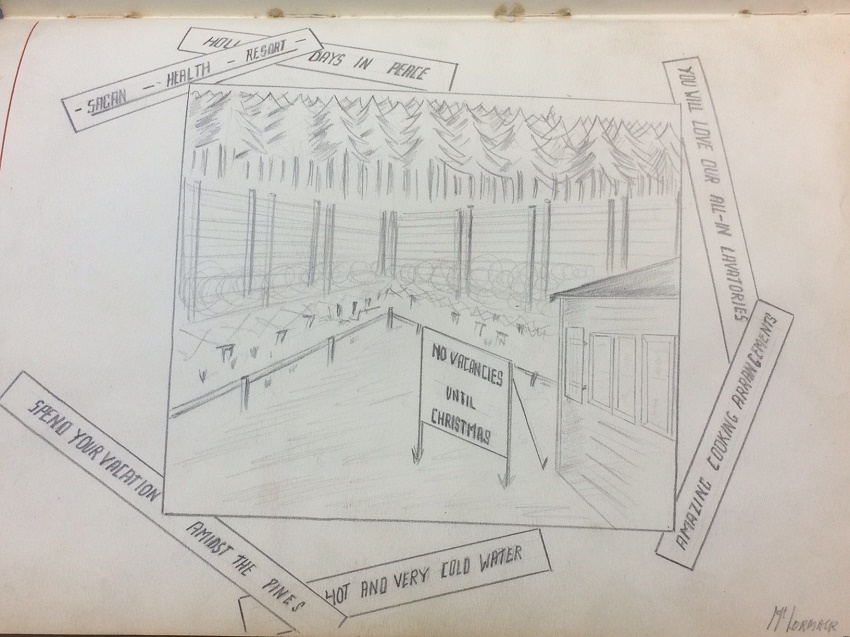 "It's an incredible find and absolute gold dust for any militaria collector," said Adrian Stevenson, a militaria expert at Hansons.
"This journal, which is being sold by the family to honour Mr Phillips' memory and 'do him proud', beautifully captures camp life and the gritty resilience of the prisoners.
"It's so compelling, I read the journal cover to cover in one night. Everything in it reminds me of the film – the sketches of the camp, the humour and the stories of how the inmates joined forces to build a tunnel to escape Stalag Luft III.
"Ultimately, the journal underlines a deep camaraderie among men caught up in a terrible situation."
Phillips was initially captured by the Germans in May 1943, after his plane was shot down during a bombing raid over Amsterdam.
Having remarkably survived the crash, he was then taken to Stalag Luft III near the German province town of Sagan (now Żagań, Poland) where he became engaged in the daring Allied plan.
"The code for the tunnels was Tom, Dick and Harry and the whole thing was most efficiently run …
"During the summer we were working on a tunnel… but unfortunately it was discovered… Anyway, it provided one laugh … When the German engineers laid an explosive charge in the tunnel to blow it up there was a bit of a backfire … How we cheered. Unfortunately for the Germans, we had two more tunnels going at the same time.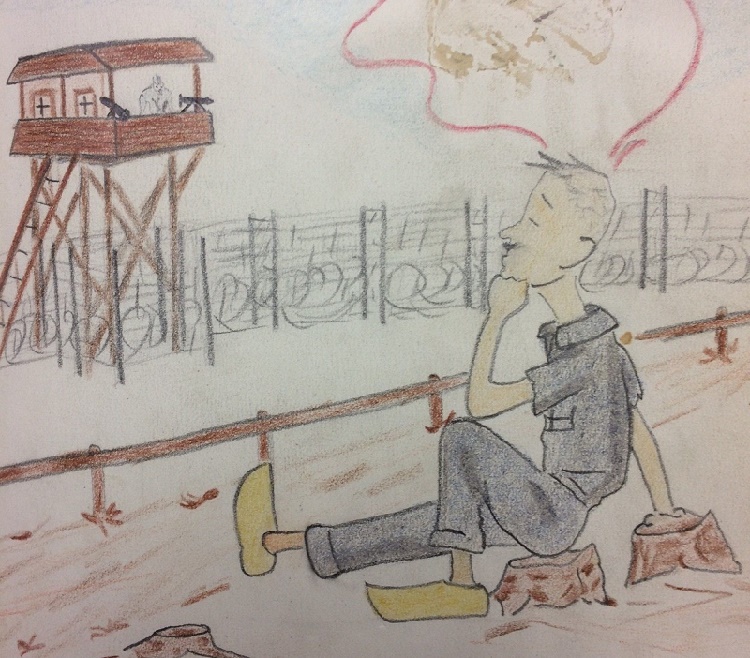 "It was our job to make the frames which shored up the tunnel. All this work was done underground and after long hours in cramped conditions we really did feel done in. But at the same time, we felt it well worth while doing."
Phillips describes in detail how the officers dug holes and dispersed of the soil, using secret bags and pulley systems hidden inside their trousers.
"My role in the tunnel was varied. I began as a member of a group of fellows who played for hours and hours with a medicine ball.
"At odd times we were joined by fellows who played for a little while and then departed. These fellows were dispersers and in place of pockets they carried two small bags – one either side inside their trousers – supported by a string around their necks. By putting their hands in their support pockets they were able to pull a string which acted as a quick release … All this was done under the very noses of the guards.
"From this I graduated to a kind of foreman. I had charge of a gang of eight fellows whose job it was to pretend to be lolling about lying on great coats. In reality they were digging holes in preparation for their disperser."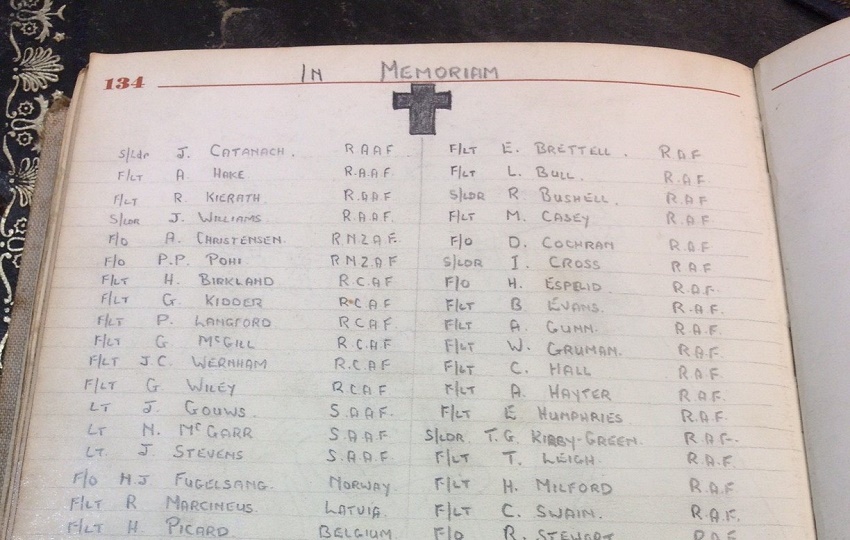 When the time finally came to make their 'Great Escape', the names of those who would venture through the tunnel were drawn from a hat. Phillips' name wasn't drawn, and he initially considered himself unlucky.
But in reality it turned out to be a fortunate escape. Of the 76 men who escaped, only three made it to freedom. Seventy-three were quickly recaptured, and 50 were then executed on the personal orders of Adolf Hitler.
The journal includes Phillips' handwritten 'In memorium' page, which lists the names of those men who died at the hands of the Gestapo.
It also features several touching poems about his experiences, along with cartoons which illustrate the defiant sense of humour that carried many of the men through until the end of the war.
"This is a wonderful journal and a remarkable chance to bid for victory," said Charles Hanson, owner of Hansons Auctioneers.