A 1962 Ferrari 250 GTO looks set to rewrite the record books yet again this summer, when it hits the block at RM Sotheby's in Monterey, California.
The Ferrari will go up for sale on August 24-25 with a pre-sale estimate in excess of $45m, making it the most valuable car ever offered at auction.
The current record auction price for a car was set back in 2014, when another 1962 Ferrari 250 GTO sold at Bonhams for $38.1m.
And earlier this month we reported that yet another GTO had sold privately to U.S businessman David MacNeil for a stunning $70m, making it the most expensive automobile in the world.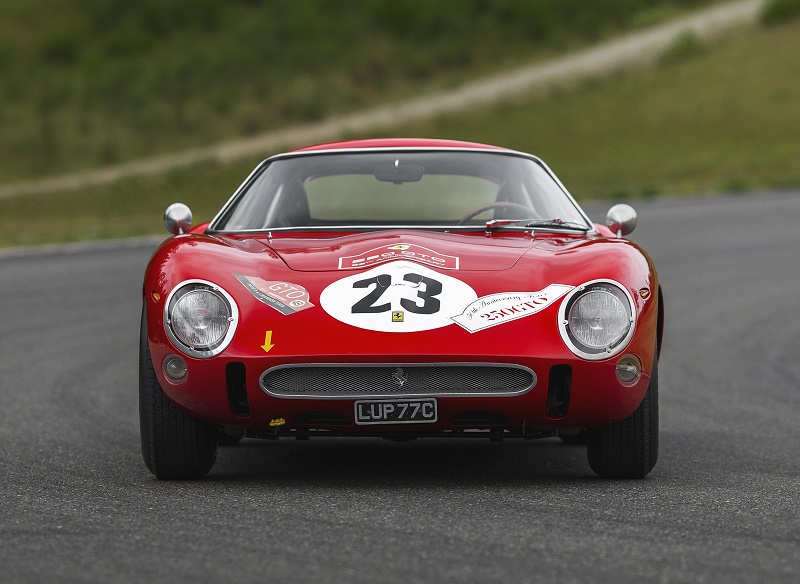 With just 36 examples ever built, the Ferrari 250 GTO is considered the 'Holy Grail' for classic car collectors, and the winning bidder will be guaranteed entry into an exclusive club of fellow owners.
This group, which includes fashion designer Ralph Lauren, Pink Floyd drummer Nick Mason, and several billionaires, is known to meet once every five years for an international driving and dining tour in their multi-million dollar rides.
"We are thrilled at the rare opportunity to offer a legendary Ferrari 250 GTO at auction," says Shelby Myers, Car Specialist, RM Sotheby's.
"Due to the evolution of technology and safety regulations that followed, the GTO was essentially the final true road racer, marking the end of an era when drivers really got their hands dirty. This was the last car that you could park in your garage, drive to the track, win the race, and then drive home."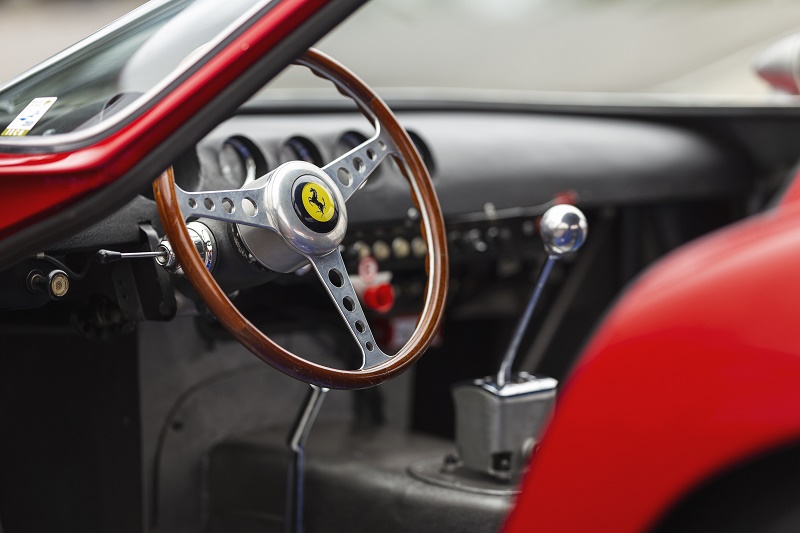 The 1962 Ferrari 250 GTO on offer at RM Sotheby's, chassis no. 3413 GT, is the third of the 36 examples built, and was originally used as a Ferrari factory team test car by driver Phil Hill, in preparation for the 1962 Targa Florio road race.
It was then sold to the Italian gentleman racer Edoardo Lualdi-Gabardi, who drove it to victory nine times that year, securing himself the Italian National GT championship.
In 1963 he sold it to Gianni Bulgari, a wealthy Italian playboy with a passion for racing, who achieved first class in the 1963 Targa Florio before joining his family's business as head of the renowned Bulgari jewelry company.
Since then the Ferrari has passed down through some of the world's finest car collections, with an unbroken chain of provenance that leads to Dr. Greg Whitten, an American computer engineer who acquired the car in 2000.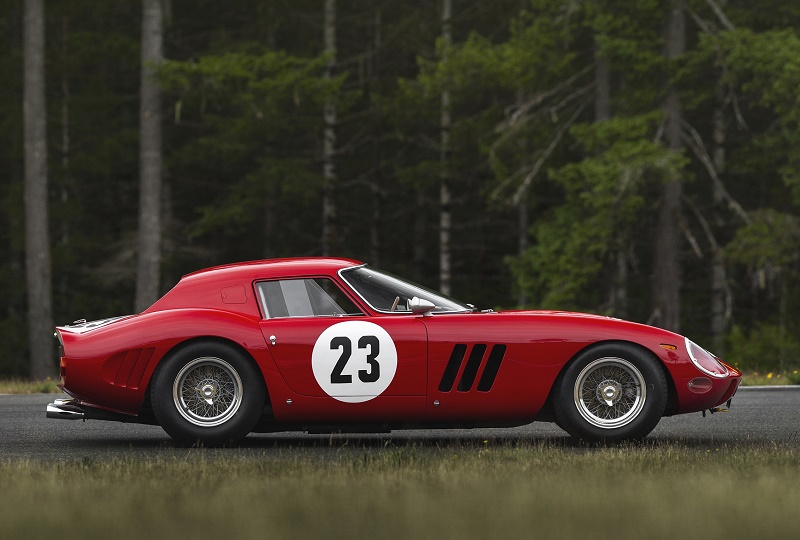 Having never once crashed during its racing career, the GTO remains in remarkably original condition and has been maintained to an impeccable standard.
"This marks just the third time that a GTO has been offered for public sale in the new millennium," said Myers. "I can think of no better place than our flagship Monterey event, an auction that has borne witness to the record-smashing sale of some of the most important cars in history, for the presentation of the world's most sought-after collector car, full stop.
"The fact that the GTO exists as it did in period, along with Dr. Whitten's long-term, enthusiastic ownership, only adds to the car's impeccable pedigree."