A world-record estimate for Michael Jordan's shoes shows that younger buyers are driving demand for a new generation of sporting memorabilia.
Sneakers – or trainers if you prefer – are a major draw for these buyers.
Jordan's name is an obvious attraction. And these Airs come sprinkled in star dust. Enough to boost the estimate from Sotheby's to $2 million to $4 million. 
They were worn in his title-winning season in 1998 and are featured in The Last Dance, the Netflix series focussing on Jordan's career and this climatic season with the Chicago Bulls in particular.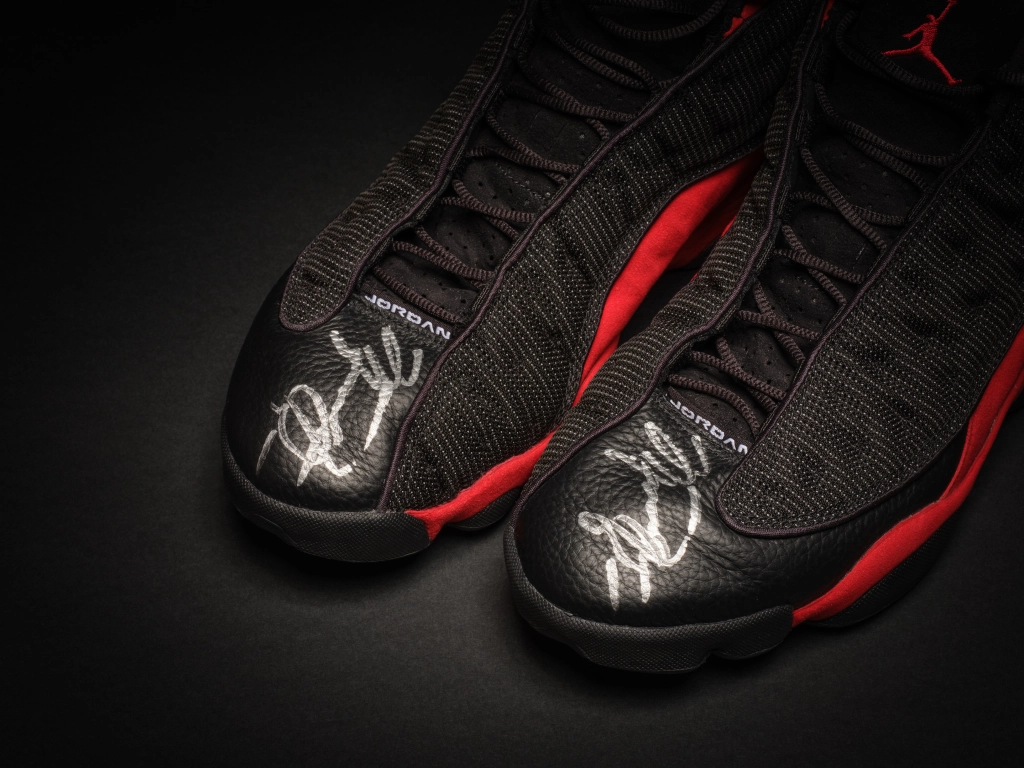 Jordan wore these Air Jordan 13s in Game 2 of the 1998 NBA Finals. They floated Jordan to a 37-point personal total in that game, and the Bulls to an easy 93 – 88 win.
Jordan came off court, signed them, and handed them to a ball boy at the Vivint Arena, Salt Lake City, home of the losing Utah Jazz side.
What a gift they have turned out to be.
Michael Jordan can claim to be among the most famous living sports people. With that fame comes an enormous premium on memorabilia associated with him.
Brahm Wachter, Sotheby's head of streetwear and modern collectibles, said: "Michael Jordan game-worn sports memorabilia has proven time and time again to be the most elite and coveted items on the market."
These shoes: signed, in very good condition, very strongly authenticated, and tied to a compelling moment in the icon's career have lots of added-value must-haves. They are such a crowd puller that they are the only item in the Sotheby's Victoriam Part 1 sale on April 8 in New York. 
The record Jordan item is a jersey, worth $10.1 million – from this same series of games.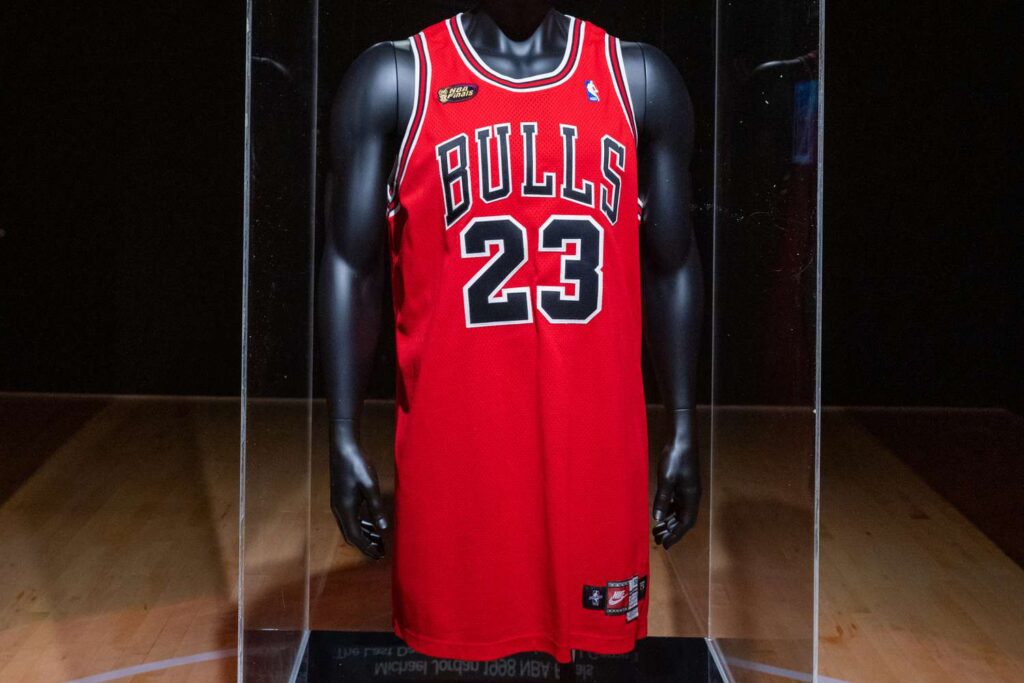 The most expensive pair of sneakers – so far – were sold in 2021 for $1.4 million. They are Nike Michael Jordan Air Ships. The earliest known example.
A fervent community of collectors has been trading sneakers for years.
Air Jordans from Nike are among the most valued.
And they don't need to be linked to Jordan or anyone famous to raise a decent price. A steady stream of limited edition buys helps Nike sell new shoes and keeps the resale market in a healthy state. 
Other desirable Jordans – including baby shoes – are well into the four figure bracket. 
Despite being mass-market, mass produced items, off-the-shelf sneakers from big brands can have value.
Among the top-value Adidas sneakers are the Chips Ahoy! Adidas Forum Lows worth $5,000. They were produced for a snack food promotion. 
But if you want to make real money you probably need to be pitch-, court- or track-side when a legend comes off after some great sporting feat. Or you need $2 million at least.