A legendary 1943 copper Lincoln penny described as "the most famous error coin in American numismatics" will be offered for sale at Heritage next week.
The much-storied coin, known as the 'Don Lutes, Jr. Discovery Specimen', will now be offered for sale for the very first time by the same man who found it back in 1947: Don Lutes, Jr.
It will cross the block as one of the highlights of Heritage Auctions' U.S Coins Signature Auction, which takes place at the Florida United Numismatists Show from January 9 – 14.
The story of the legendary Lincoln cent begins at the height of WWII, when copper was used extensively in almost every aspect of military production, from radio wiring to ammunition casings.
In order to aid the war effort and save the strategic metal, the Treasury Department ordered the U.S Mint to strike all 1943 Lincoln cents using steel planchets instead of copper
But as soon as the new steel cents entered circulation, rumours began to circulate that a handful of copper examples had somehow slipped through the net.
When it was reported that Henry Ford was offering a new car to anyone who could find him a 1943 copper cent, the public went wild and the hunt was on across the nation.
Despite this new craze, which saw everyone from grade school kids to grandmothers rifling through their loose change, no copper examples were found.
And having proved wildly unpopular with the public, the steel cents were once again replaced by copper in 1944, using brass recovered from spent shell casings.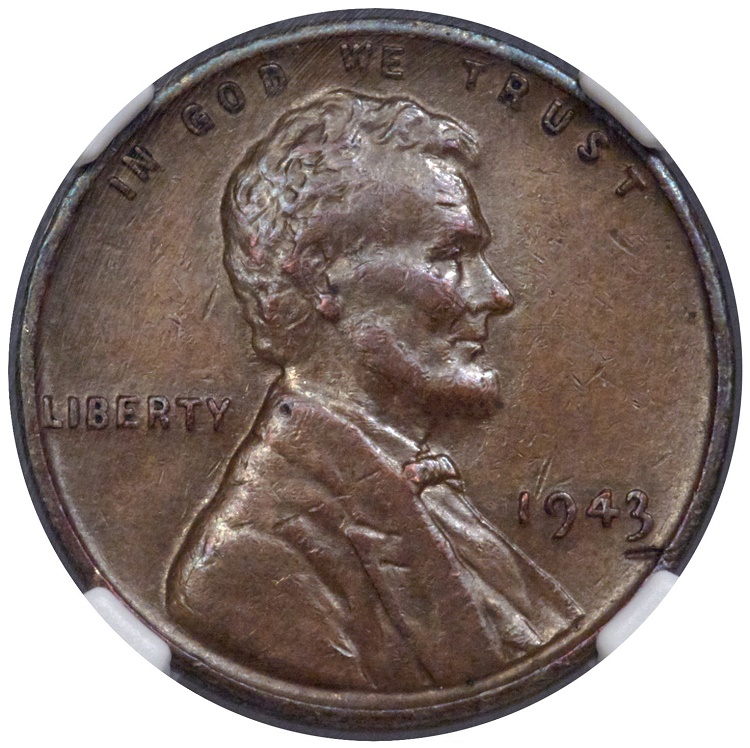 But in 1947, 16-year-old student Don Lutes, Jr. made a major discovery in his high school cafeteria when he found what appeared to be a copper 1943 Lincoln cent in his change.
Remembering the rumours from a few years earlier, he made a call to the Ford Motor Company to see if it would win him a new car – but when they told him the story was false, he simply stashed the coin away with others in his collection.
It wasn't until 1958, when he heard about another copper example selling at a coin convention for an incredible $40,000, that he went public with his discovery.
Dealers, however, remained suspicious, and for years many still refused to believe in the existence of the 1943 copper penny.
But over the past sixty years, further genuine examples have been discovered, and are now amongst the most sought-after pennies in U.S numismatics.
It turned out that a handful of copper planchets had become lodged in the chutes that fed them into the coin press at the end of 1942. When production resumed in 1943, they were dislodged by the new steel planchets, and ran unnoticed through the machinery.
The result was that a small number of copper examples were accidentally produced and circulated – although the U.S Mint officially denied their existence.
It's believed around 20 1943 copper Lincoln cents survive today, but none are more famous than the original 'Don Lutes, Jr. Discovery Specimen'.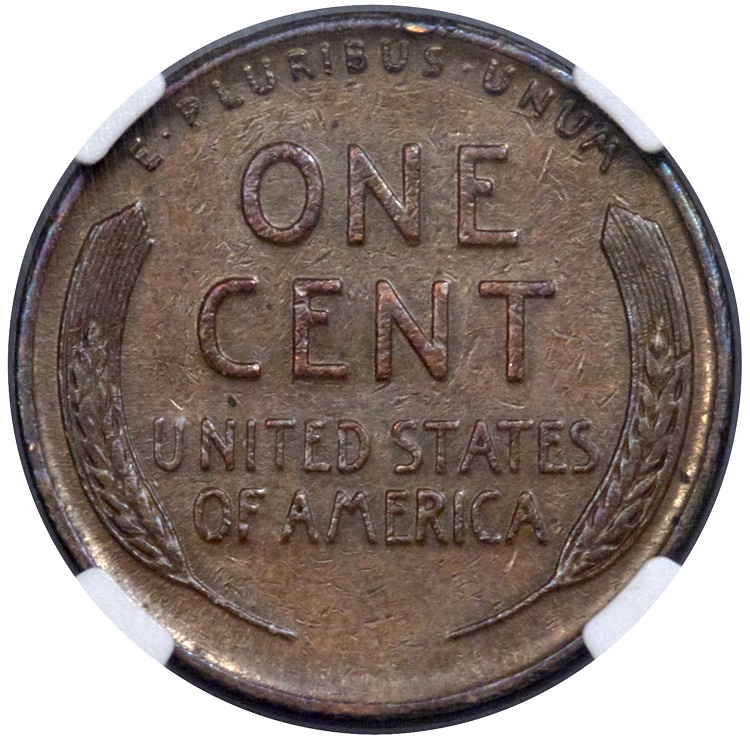 "While a number of other examples have surfaced over the years, no other specimen has been celebrated and written about as much as this remarkable coin," stated the auction house. "This piece inspires a special pride of ownership not equaled by any other example."
Despite numerous offers over the years, and having been featured in countless coin publications, the coin has remained with its original owner until now.
"Like so many other young coin collectors growing up in the 1970s, there was always the dream of finding a 1943 copper cent," commented David J. Camire, NGC Grading Finalizer and a mint error expert who helped authenticate the coin.
"This coin, for me, is certainly the 'Holy Grail' of mint errors. Rarely today does a discovery piece come to market, after all these years, still in the possession of the original owner. A 'dream coin' to many, soon someone will become only the second owner of this legendary rarity."
Back in 2010, the only-known 1943 copper Lincoln cent struck at the Denver Mint was sold privately to an anonymous U.S collector for a staggering $1.7 million.