The fifth auction of coins from the legendary D. Brent Pogue Collection skyrocketed to a total of more than $15 million at Stack's Bowers Galleries in Santa Ana last week.
The auction on March 20 was a white glove affair, with every one of the 420 lots sold, and the vast majority of bids coming via the phone or online due to restrictions surrounding the Corona Virus pandemic.
Combined with the previous four sales at Stack's Bowers, that took the D. Brent Pogue Collection to a combined total of $131.3 million, making it by far the most expensive rare currency collection in numismatic history.
The sale's leading lot was a 1854-S Liberty Head 'Half Eagle', a $5 gold coin minted in San Francisco during the California Gold Rush.
As one of only three examples known to exist, the coin had been described as "one of the most famous rarities in the world of American coins" and achieved a price of $1.92 million.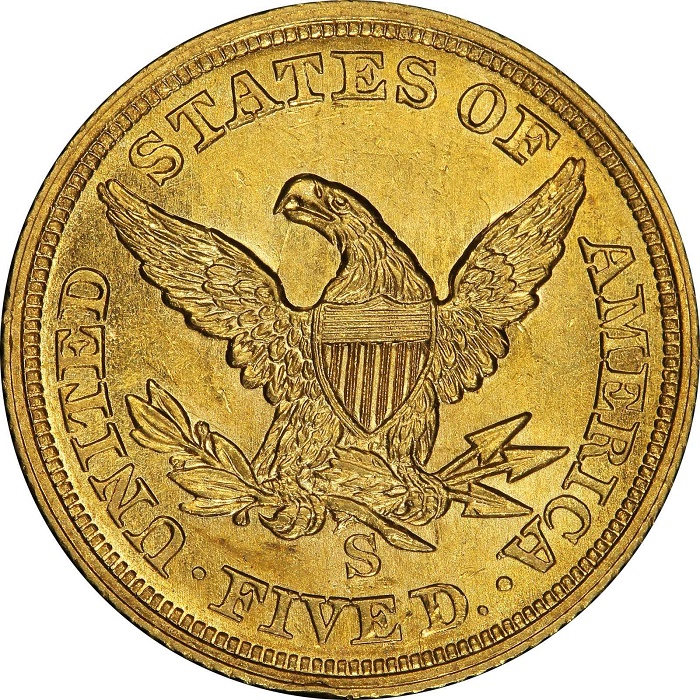 It was followed by a rare 1804 silver dollar known to collectors as "the King of American Coins".
With just 15 known examples, the coin – which was actually secretly produced circa 1859 by U.S Mint Director James Ross Snowden – sold for $1.44 million.
Further rare gold coins to achieve strong prices included an historic 1841 quarter eagle known to numismatist as "the Little Princess" that sold for $408,000; the finest known example of the 1854-S quarter eagle which sold for $384,000; and a high grade 1875-S $20 'Double Eagle' which sold for $432,000.
One of the oldest coins in the sale, a superb example of an early American copper half cent struck in 1796, also sold for $336,000.
"In his lifetime, D. Brent Pogue became one of the most prominent figures in American numismatics," said Stack's Bowers President Brian Kendrella.
"Year by year, item by item, with the eye of a connoisseur he gathered the most valuable collection ever to cross the auction block.
"He always enjoyed sharing his knowledge and collecting pursuits with other hobbyists and dealers. Stack's Bowers Galleries is pleased to honor Brent's legacy as we present this magnificent collection to a new generation of numismatists."