A collection of British error stamps and rarities will lead JustCollecting's inaugural stamp auction, which concludes on Thursday February 27.
The online sale features more than 200 lots spanning over 150 years of philatelic history, from important examples of the world's first postage stamp to modern-day British errors.
"For our first dedicated stamp sale we've assembled a catalogue which will appeal to every level of collector," said Just Collecting's Dan Wade.
"We've got beautiful stamps to get new collectors hooked on the hobby, and high-grade rarities to help experienced philatelists complete their collections."
The most notable error lot of the auction is a rare GB Queen Elizabeth II 1970 5d Literary Anniversaries error block of four, issued to mark the centenary of Charles Dickens' death.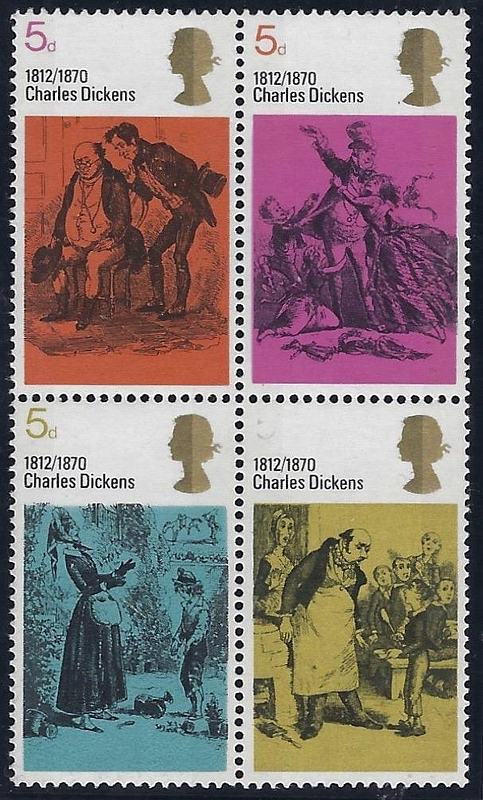 The block depicts four of Dickens' most famous characters – Oliver Twist, Mr Micawber, Mr Pickwick and David Copperfield – with their names missing from the stamps.
The block, described as "one of the great rarities of QEII philately" is one of only two known to exist in mint condition, and is expected to sell for up to £30,000.
"Items relating to Charles Dickens are always popular with collectors across the board, and postage stamps are no exception," said Wade.
"Dickens' timeless works are renowned for their highly memorable characters – which is ironic, as printers apparently forgot their names when they produced these rare error stamps."
Another notable error is the GB 1965 3d Post Office Tower stamp, produced to commemorate the opening of the iconic London landmark.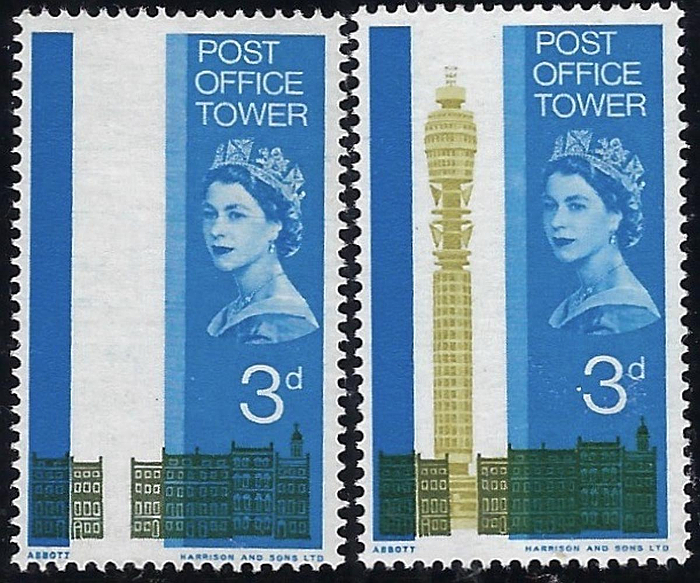 The visually striking error was printed without the one thing it was created to celebrate – the tower itself – and comes with an estimate of £3,000 – £4,000.
Not only does the 581 ft-tall tower not appear on the stamp, it also didn't appear in the London A–Z street atlas until 1984, almost 20 years after it was opened.
Despite being seen by literally millions of people every day, the location of the tower was technically classified by the British Government, due to its major role in the nation's communications network.
"This is one of our favourite lots in the sale," said Wade. "We know the existence of the tower was an official secret, but you would at least expect it to appear on its own commemorative stamp!"
A third notable error comes in the form of a 1 penny stamp depicting one of Britain's most elusive monarchs, King Edward VIII.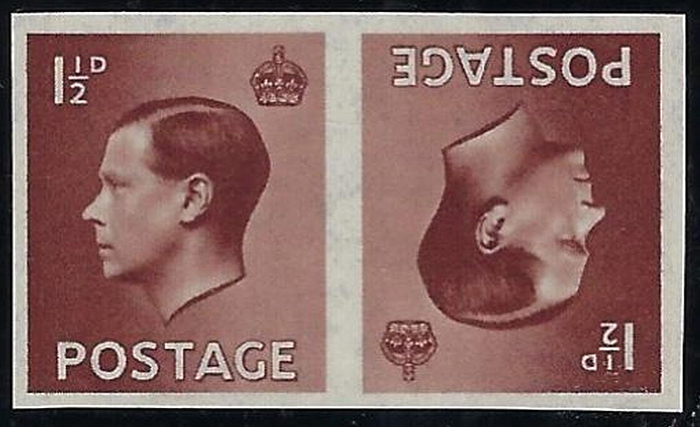 Edward abdicated the throne in 1936 after just 326 days, in order to marry the American divorcee Wallis Simpson, meaning stamps celebrating his reign were printed for less than a year.
This rare block of two features one of the stamps originally printed upside-down on the sheet, creating what collectors call a "tête-bêche pair", and is valued at up to £7,750.
The most valuable lot offered in the sale is a block of four unused 1840 Penny Black stamps, estimated at £75,000 – £85,000.
Although historically significant, the Penny Black is by far from rare as more than 68 million were printed, and single used examples are relatively easy to find.
However, unused blocks or strips which survived intact for 180 years are infinitely rarer, and can command five or even six-figure sums.
Further top lots sure to excite GB stamp collectors includes a GB 1840 1d Rainbow Trials sheet in blue, one of only two sheets in private hands printed on gummed paper, estimated at £20,000 – £24,000; a GB 1878 10s Greenish grey Plate 1 imperforate imprimatur, one of only 18 examples in private hands, estimated at £17,500 – £20,000; and a GB Queen Victoria Surface Printed 1884 £1 brown-lilac, unused with its original gum, valued at £12,000 – £14,000.