William Shatner's phaser rifle from his first appearance as Captain Kirk in Star Trek is up for sale at Heritage Auctions next month.
The sci-fi weapon is expected to sell for more than $250,000 when it hits the block as part of the renowned Azarian Collection of television memorabilia.
Shatner used the one-of-a-kind rifle in the the second pilot episode of the original series, which first aired in September 1966.
It was his debut as Captain Kirk, and marked the birth of one of pop culture's most famous fictional characters.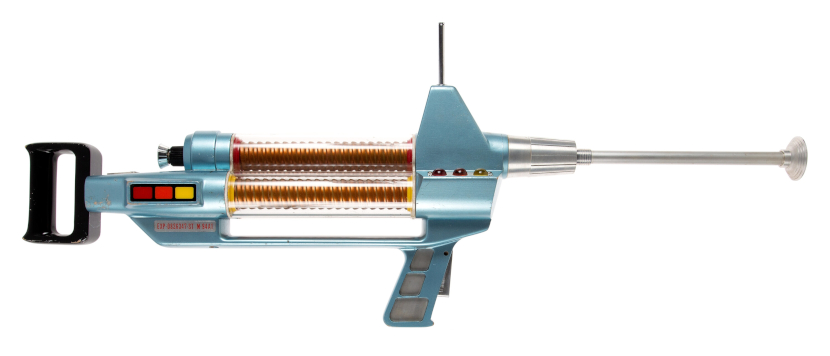 The prop weapon was designed by Reuben Klamer, the famous toy inventor and creator of The Game of Life.
Star Trek creator Gene Roddenberry asked Klamer to create the gun after network executives demanded the show was more action-packed.
It featured heavily in the promotion of the show, but was never used again after the first episode and vanished for decades.
It was eventually discovered by John Azarian, who spent 25 years building one of the world's greatest private collections of iconic TV props and costumes.
"Over the years you would see the same stuff coming up, and I would be offered the same things at auction houses over and over, yet that rifle was always elusive," said Azarian.
"No one talked about having it. No one talked about it existing. The consensus was it had disappeared for whatever reason, and to see it come up was breathtaking.
"For being 55 years old, it's in incredible shape, and to see it in person was, well, breathtaking. That was a key piece."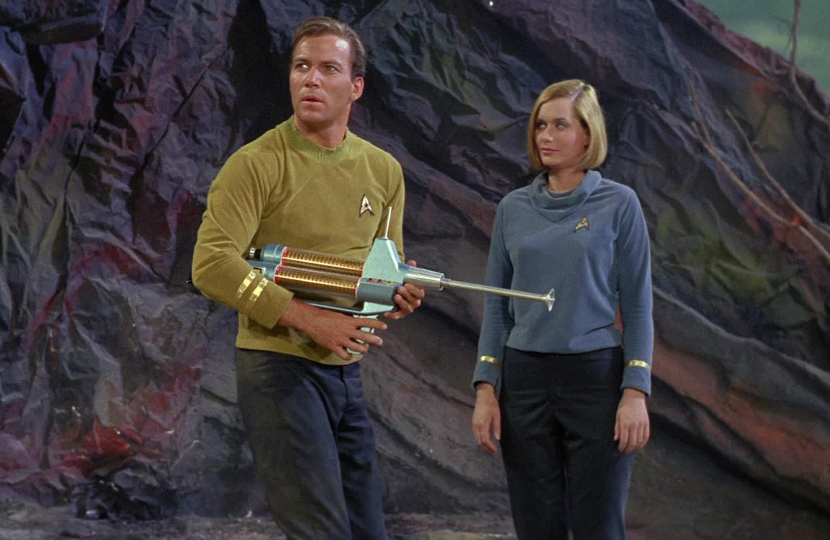 Original screen-used Star Trek weapons are amongst the most valuable television props in the hobby.
In July this year a screen-used phaser pistol from the show sold at Heritage for $250,000 – and it's expected the unique rifle will exceed that impressive price.
The Heritage auction will offer more than 100 items from Azarian's collection, including many from the Star Trek original series.
Amongst the notable lots are William Shatner's Captain Kirk signed tunic, worn during the show's third season; and the screen-worn costumes of iconic characters Mr Spock, Dr McCoy, Scottie and Chekov.
The sale takes place in Dallas on November 4 – 7.