Holy nostalgic TV memorabilia! The original Batman and Robin costumes from the iconic 1960s television show are up for sale at Profiles in History.
As worn onscreen by Adam West and Burt Ward, the two costumes are expected to sell for up to $200,000 when they hit the auction block with a "KAPOW!" in Los Angeles on December 17.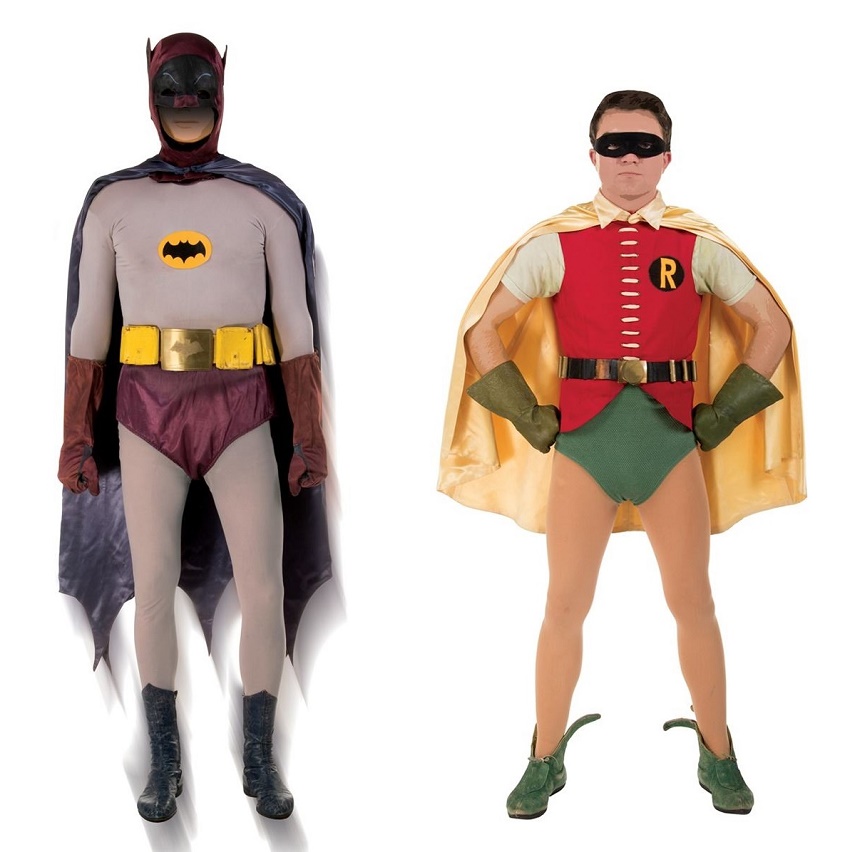 The Batman and Robin costumes are the only two complete examples in the world, including the original masks, gloves, boots, trunks, capes and all-important utility belts, in which the Dynamic Duo stored a seemingly endless array of crime-fighting gadgets.
The costumes are amongst the star lots of the Azarian Collection, the world's most important collection of vintage TV memorabilia which also includes relics from Star Trek, Happy Days, I Dream of Jeannie, Lost in Space and many other classic shows.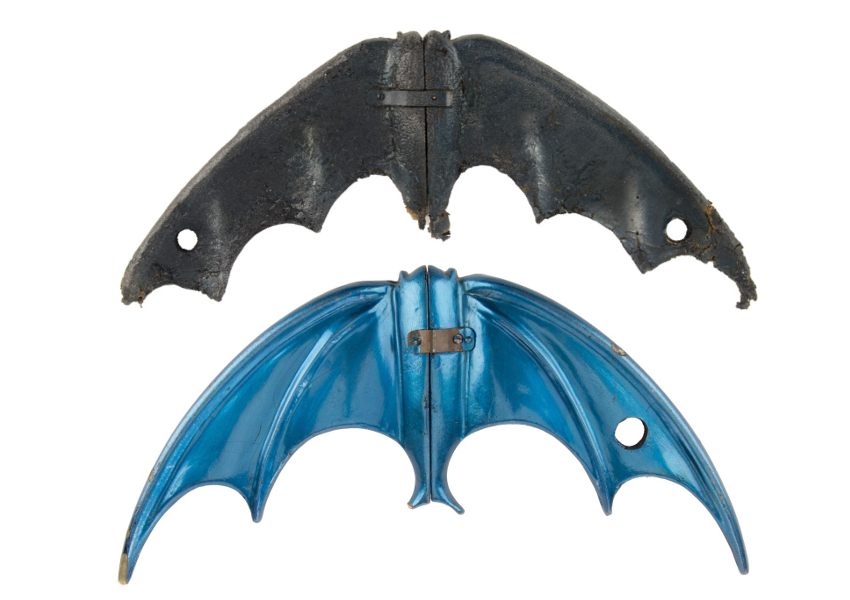 The collection was assembled by John Azarian, who was inspired by his childhood love of Batman acquire the costumes from Profiles in History almost 25 years ago.
Bat-fans seeking to accessorize the outfits will also be able to bid on Batman and Robin's Batarangs, both of which fold away for easy storage in-between crime fighting missions.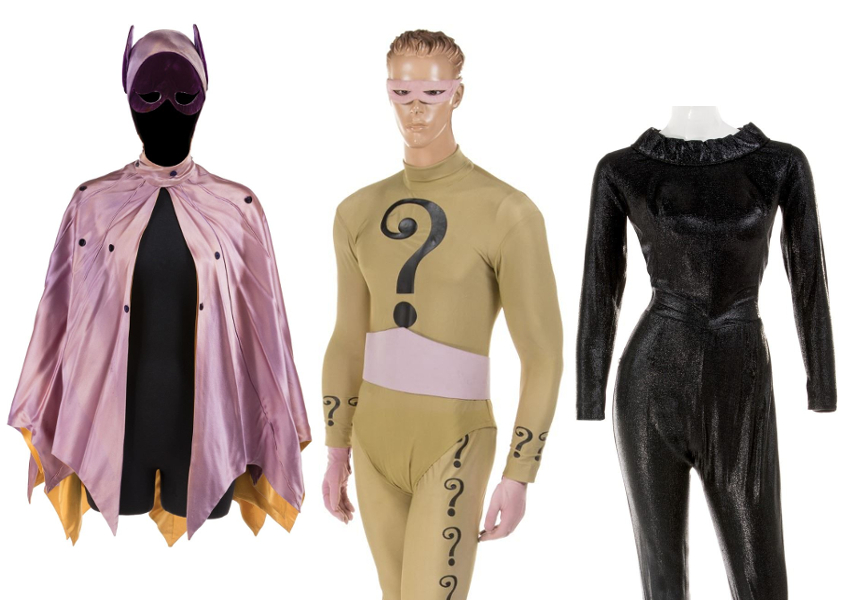 Further famous costume on offer from the show include Yvonne Craig's Batgirl outfit, including her cowl, cape, gauntlet gloves and belt buckle ($12,000 – $15,000); Frank Gorshin's complete Riddler costume, as worn in both the TV show and the 1966 movie ($15,000 – $20,000); and Julie Newmar's black lurex Catwoman costume ($10,000 – $15,000).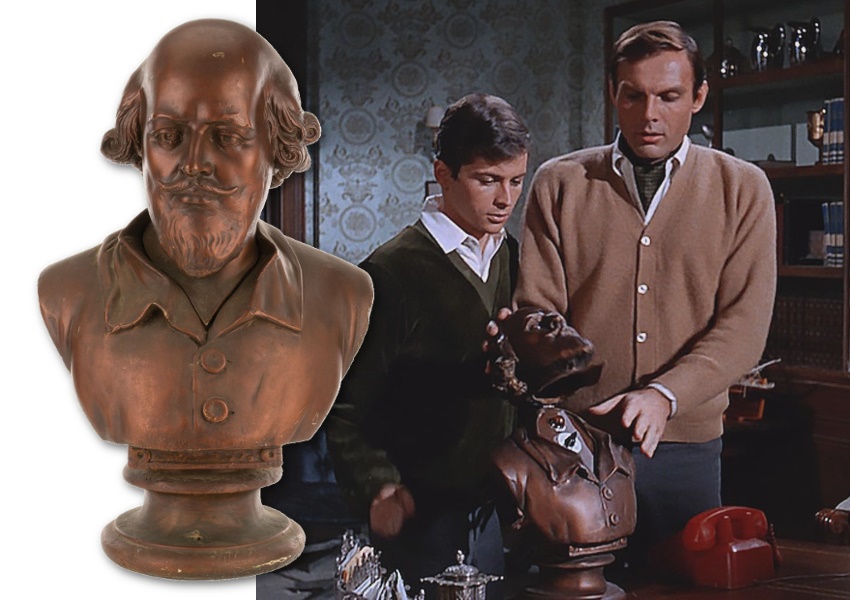 In addition to costumes, the Azarian Collection includes some instantly-recognizable props which appeared throughout the show's three seasons.
Most notably, there's the bust of William Shakespeare which sat in Bruce Wayne's study for almost every episode of the show, concealing the switch which opened the entrance to the Batcave.
Estimated at $40,000 – $60,000, the bust is a must-have for any wealthy collector with a secret crime lab hidden beneath their mansion.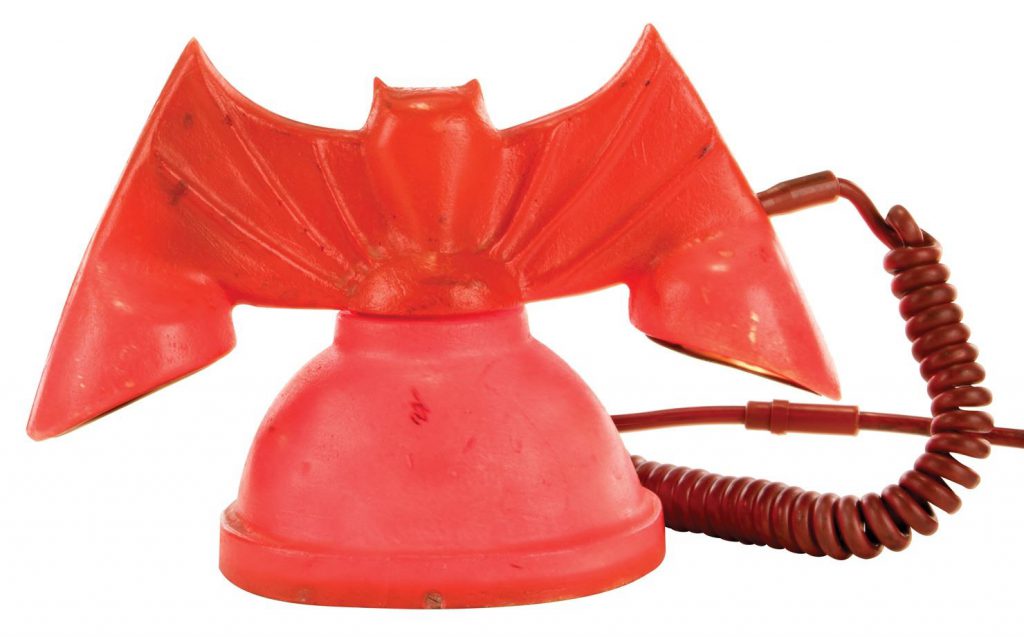 Further highlights include the red Batphone – described as "the most famous fictional phone of all time" – estimated at $30,000 – $50,000, the original Bat-radio, estimated at $8,000 – $12,000, and the parachute from the Batmobile, estimated at $5,000 – $7,000.