The world's first Penny Black stamp will be offered for auction at Sotheby's with an estimated value of up to £6 million.
The iconic stamp has been described as "the most important piece of philatelic history in existence".
It will cross the block for the first time in 30 years as part of Sotheby's Treasures sale in London on December 7,
Launched in Britain in 1840, the Penny Black was the first postage stamp and heralded the birth of global mass communication.
It is now regarded as "one of the most significant inventions in human history.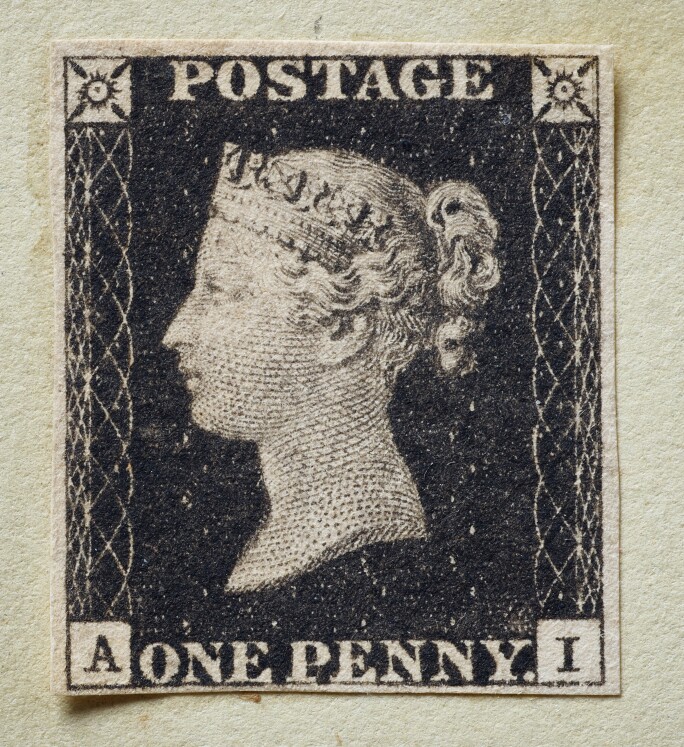 The stamp offered at Sotheby's is marked A-1 and comes from plate 1a – meaning it's the first example printed on the first sheet.
"This is THE FIRST ever stamp, the precursor to all stamps, and unequivocally the most important piece of philatelic history to exist," said Henry House, Head of Sotheby's Treasures Sale.
The first penny black is part of the Wallace Document – a single page from an album once owned by the 19th century postal reformer and MP Robert Wallace.
The page also includes a proof of the 'Mulready Stationery' – a specially-designed envelope which the government intended to replace pre-paid postage.
Both items were given to Wallace by the Chancellor of the Exchequer, Francis Baring, for his work overhauling the postal service.
Wallace's collection was later owned by the Caldwell family in Scotland in 1855, before disappearing from view until it was sold in 1991.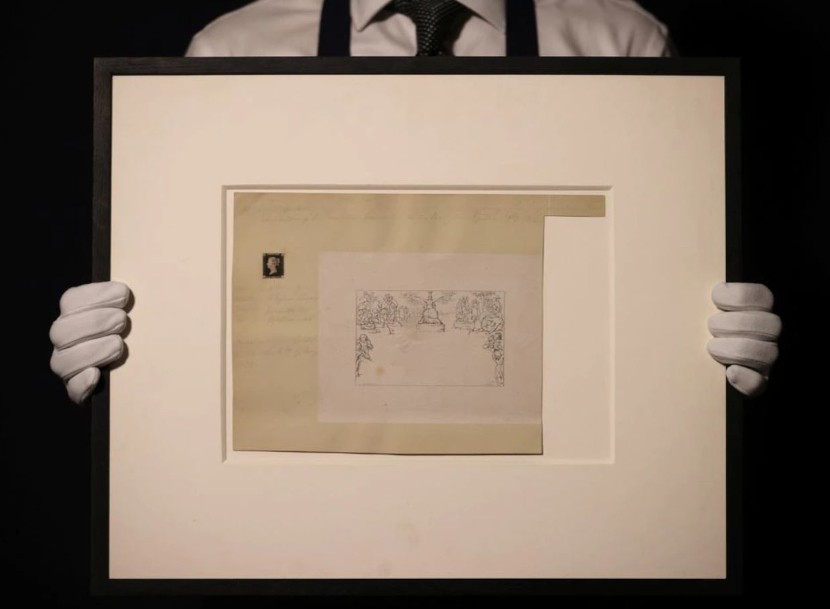 In 2011 the Wallace Document was acquired by the British collector Alan Holyoake, who spent three years researching the piece.
It was subsequently authenticated by The Royal Philatelic Society and The British Philatelic Association, and then exhibited at the Smithsonian National Postal Museum in Washington DC.
"The Wallace Document represents the very dawn of social communication, and this stamp was a game-changer, allowing people to communicate from all levels of society and business to flourish," said House.
"This is an extraordinary opportunity for a collector to acquire an object bursting with history; an object that is the earliest known of an iconic design; an object produced by the highest levels of technical excellence; and an object that is the progenitor of mass and global communication."