This week's sale comes from Hake's Americana, and features a treasure trove of rare pop culture, political and music memorabilia, vintage toys and advertising, comic books and rare posters.
The sale runs online until July 10-11 – and here are 10 of our favourite lots up for grabs…
1940s Mighty Mouse vinyl doll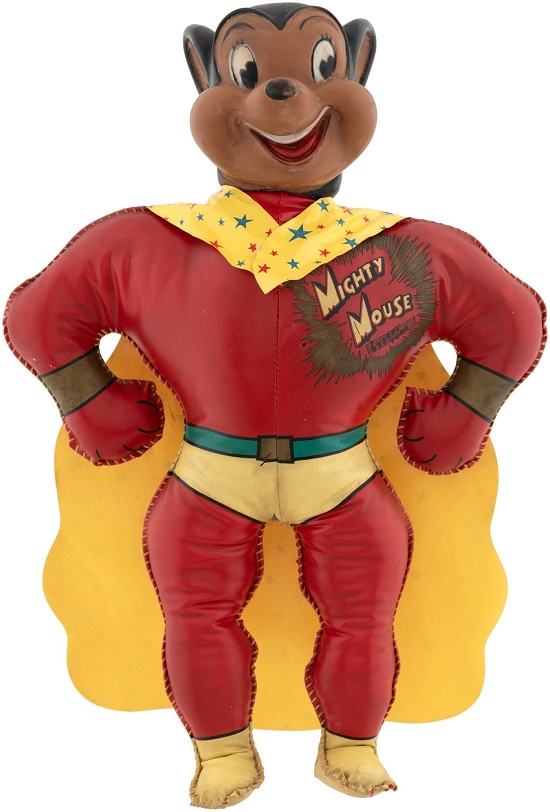 Estimate: $700 – $1,000
A supremely rare 1940s Mighty Mouse doll, measuring 14″ tall with a stuffed vinyl body, soft rubber head and a vinyl cape.
The doll was one of the first pieces of official merchandise based on the popular Terry Toon cartoon character, and is the only example seen by Hake's experts in over half a century of sales.
WWII "Nuts" store display with Hitler, Mussolini & Stalin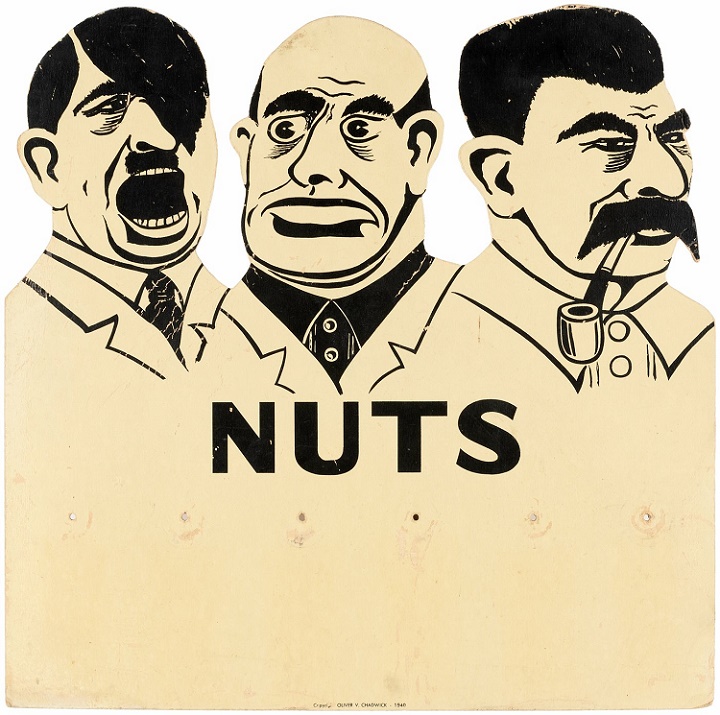 Estimate: $400 – $700
An original American peanut store display depicting caricatures of Hitler, Mussolini and Stalin, created in 1940 by Oliver Chadwick.
Interestingly, the display was produced and used in-store soon after the Soviet/German Molotov-Ribbentrop Pact of non-aggression was signed in 1939 – and two years before the U.S officially entered WWII.
House Of Secrets #92 (DC, 1971)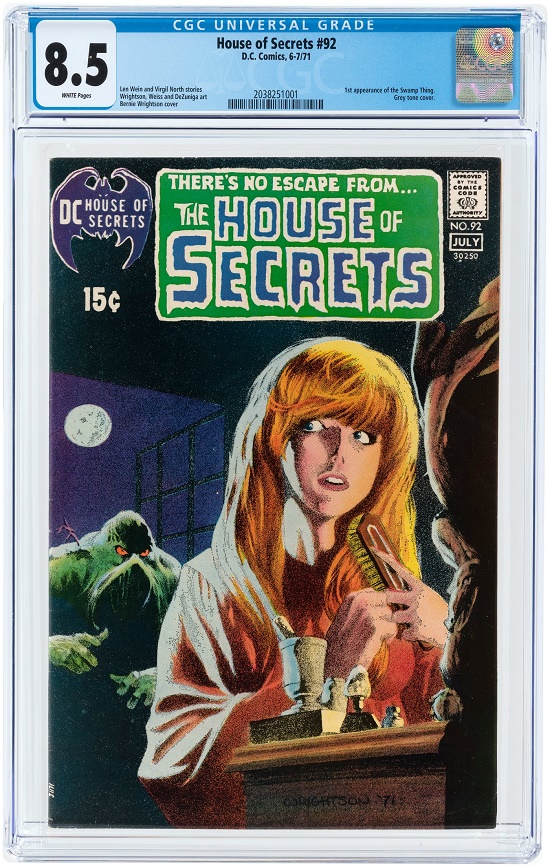 Estimate: $2,000 – $5,000
A copy of DC Comics' House of Secrets #92, published in June/July 1971, featuring the very first appearance of Swamp Thing.
The character was created by writer Len Wein and artist Bernie Wrightson, and has appeared in numerous comic book runs, several TV and animated shows, and two feature films.
He initially appeared in a stand-alone story as Alex Olson, a scientist in the early 1900s who is transformed into the plant/human hybrid following sabotage by a fellow scientist and love rival.
A key Bronze Age comic book title featuring one of DC's most popular characters, graded CGC 8.5 VF+.
Bastian Brothers Kennedy Family sample button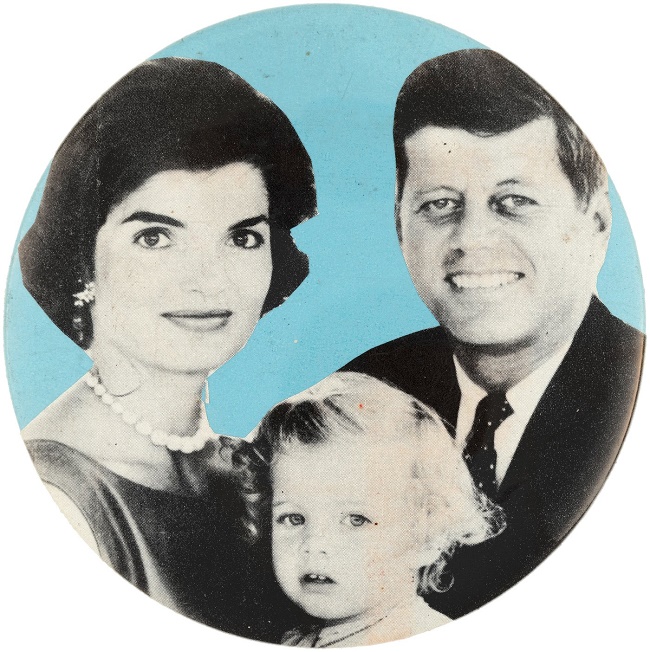 Estimate: $2,000 – $5,000
A unique button depicting President John F. Kennedy, his wife Jackie and their son John, produced by Bastian Brothers of Rochester, New York.
The button was made as a manufacturer's sample circa 1960, when the company attempted to colorize their line, and is one of only two known examples.
Indiana Jones Raiders Of The Lost Ark 'Well of the Souls Action Playset'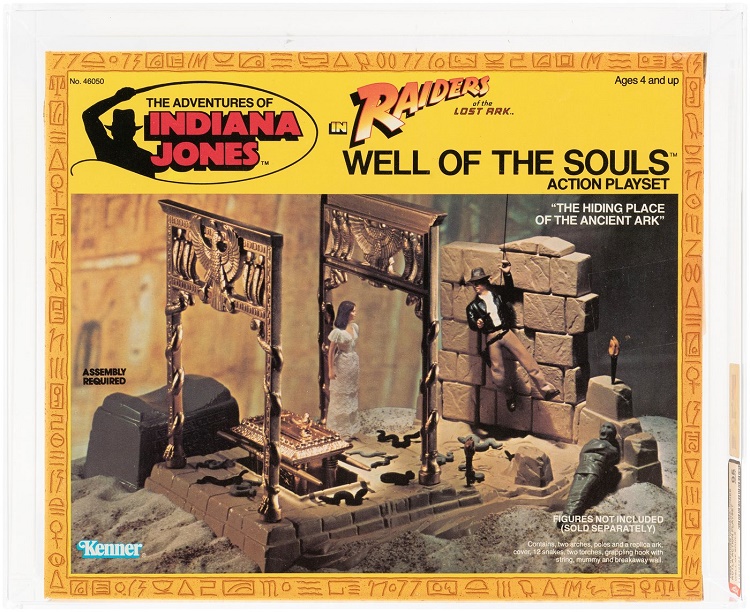 Estimate: $2,000 – $5,000
A complete, original Indiana Jones 'Well Of The Souls Action Playset', released by Kenner in 1982 as part of the Raiders of the Lost Ark toy line.
The set is graded AFA 95 Mint, with no examples graded higher.
Janis Joplin 1969 Ann Arbor, Michigan concert poster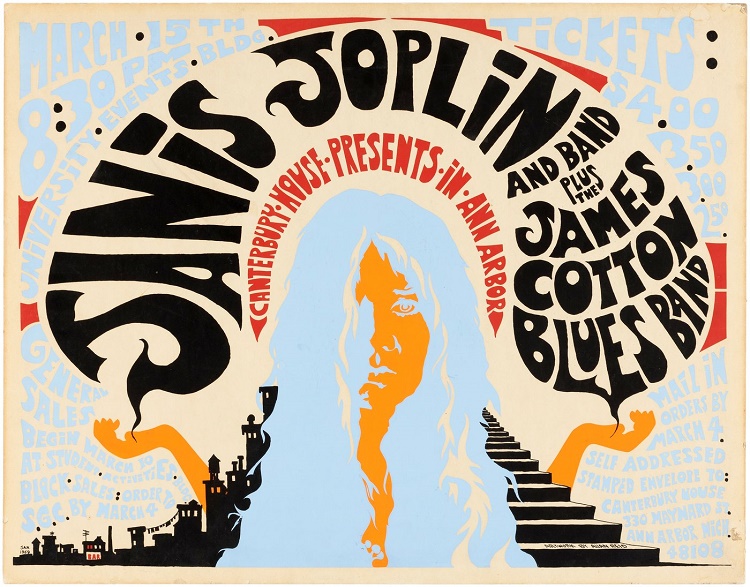 Estimate: $10,000 – $20,000
A highly rare Janis Joplin concert poster for a performance at Canterbury House in Ann Arbour, Michigan on March 15, 1969.
The poster was designed by Allan Reid, who produced just 100 hand-pulled silkscreen prints for display around the University of Michigan campus.
This copy is one of less than 10 examples known to have survived.
1952 Gilbert Nuclear Physics No. U-238 Atomic Energy Lab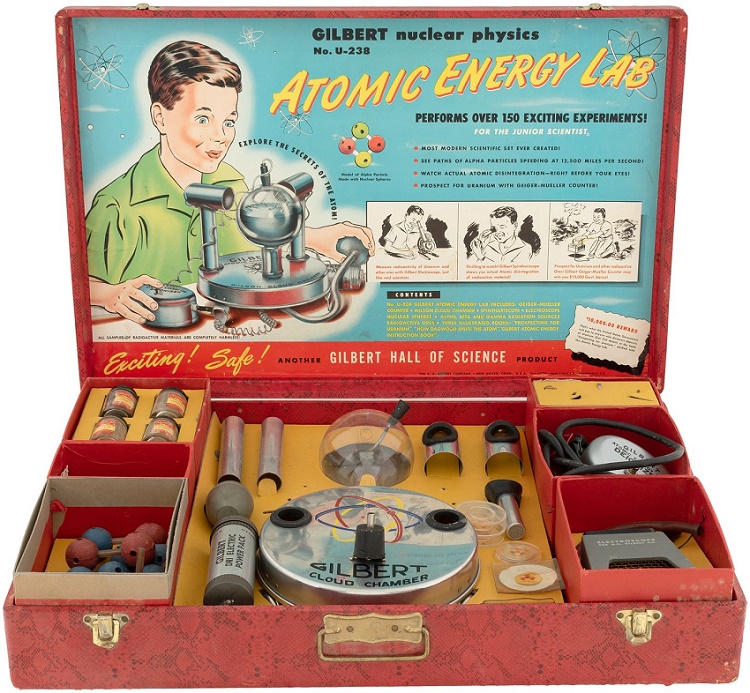 Estimate: $5,000 – $10,000
A 1952 Gilbert chemistry set which offered kids the chance to recreate chemical reactions using radioactive materials, as the Atomic Age swept through popular culture.
The set featured a cloud chamber, a Geiger counter, a spinthariscope and an electroscope, along with various small samples of Uranium ore with which to conduct experiments.
Despite the company's claims that the set was completely safe, it sold poorly and was removed from toy store shelves in 1952 after just two years of production.
1941 Adventures Of Captain Marvel movie serial six-sheet poster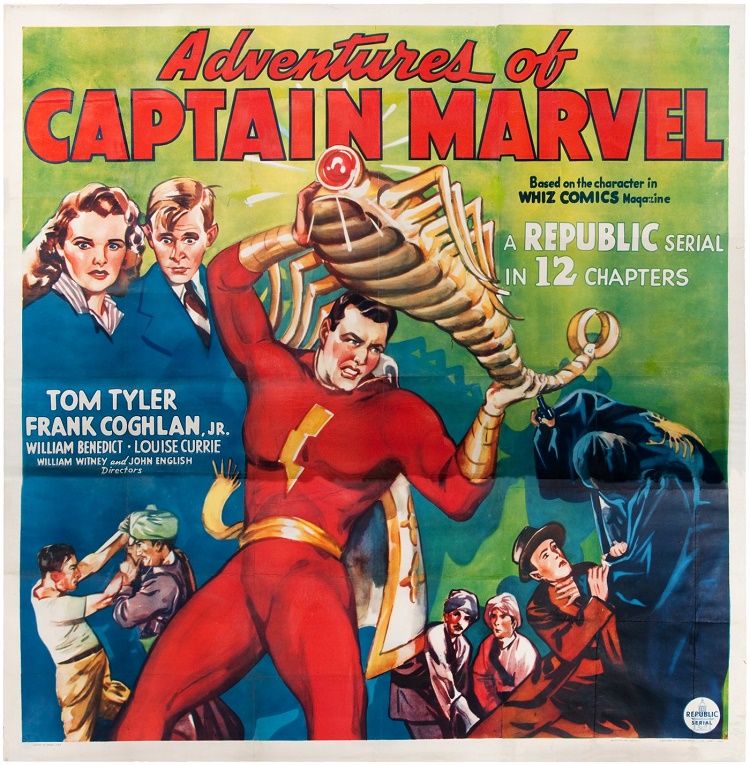 Estimate: $10,000 – $20,000
A rare and monumental six-sheet poster for The Adventures of Captain Marvel, the 1941 12-part movie serial starring Tom Tyler as Captain Marvel and Frank Coghlan, Jr. as his young alter ego Billy Batson.
The huge linen-mounted poster measures approximately six feet by six feet, and is the only-known example of its kind.
1856 Fillmore & Donelson "Put none but Americans on guard" parade banner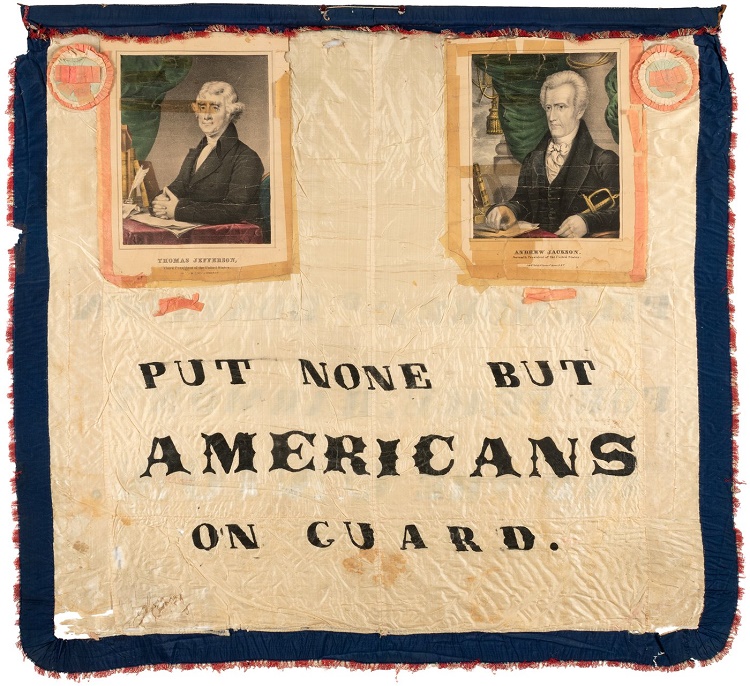 Estimate: $10,000 – $20,000
A highly important parade banner featuring Millard Fillmore and Andrew J. Donelson, who represented the American Party in the 1856 US Presidential election.
The American Party, also known as the 'Know Nothing' party, was the first major third party in US politics. Its campaign platform was xenophobic, anti-catholic and anti-immigration, and largely ignored the issue of slavery which would spark the Civil War just five years later.
The banner features the quote "put none but Americans on guard", which is widely attributed to George Washington during the American Revolutionary War.
The well-documented banner is described by experts as "museum quality" and "an icon of our hobby".
Star Wars Boba Fett rocket-firing prototype action figure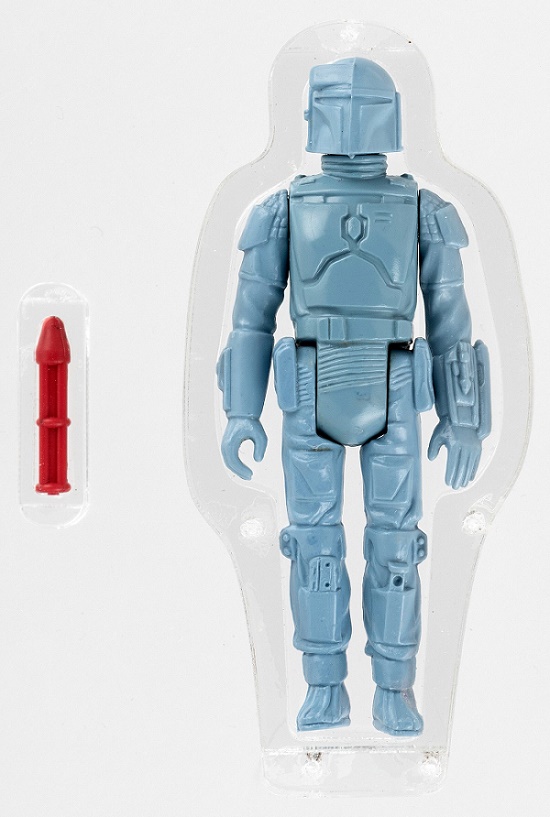 Estimate: $75,000 – $100,000
A highly rare, unpainted prototype Boba Fett action figure from the Kenner 1979 Star Wars toy line, graded AFA 85 NM+.
The figure is an early prototype for the rocket-firing version of the figure, which remained unreleased after the small rockets were judged to be a choking hazard for children.