One of the world's most important watches could sell for more than $1 million when it goes up for sale at Sotheby's in London next month.
Made in 1982, the Space Traveller I pocket watch has been described as "one of the most important watches of modern times".
The timepiece is the work of George Daniels, the British horologist widely regarded as the greatest watchmaker of the 20th century.
Offered from one of the world's pre-eminent watch collections, the Space Traveller I will cross the block on July 5 with an estimate of £700,000 – £1 million ($900,000 – $1.2 million).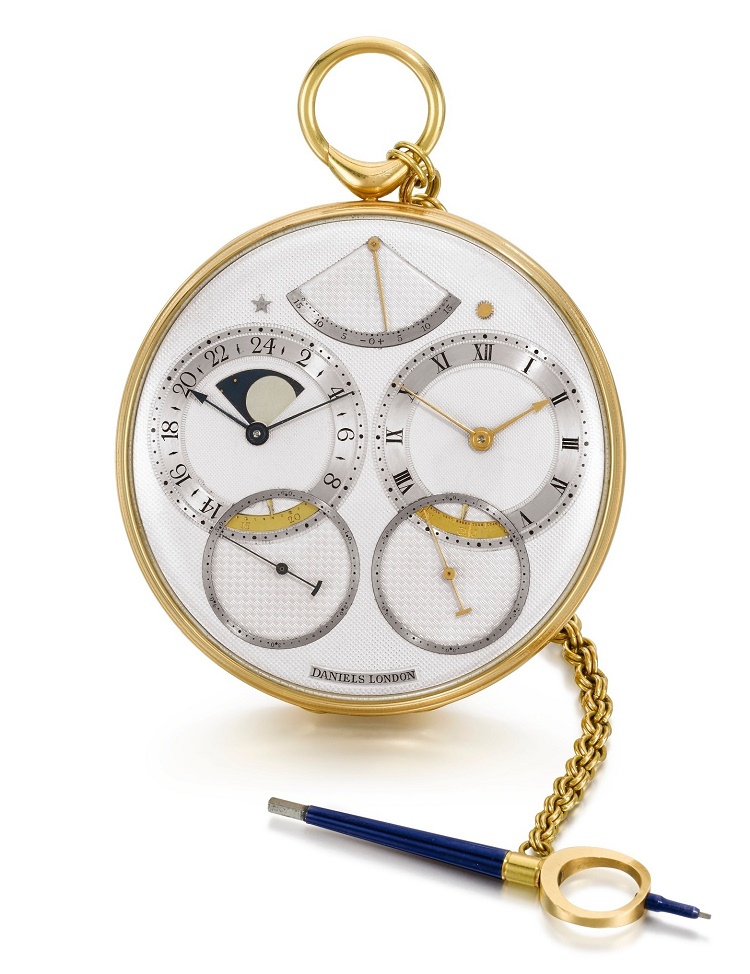 George Daniels (1926 – 2011) built just 23 pocket watches throughout his remarkable career, and the Space Traveller I is considered perhaps the most significant.
Daniels originally conceived the watch as a tribute to space travel, which had inspired him during the 1960s, and set about creating a timepiece which could be useful to an astronaut.
To this end the Space Traveller I features both normal mean-solar time and sidereal time – the standard used by astronomers, based on the amount of time it takes the Earth to turn on its axis.
It also includes Daniels' famous independent double wheel escapement, a mechanism which enables a watch to remain highly precise without the usual large number of wheels and trains.
Once completed in 1982, Daniels treasured the watch and often wore it to showpiece events. However, that same year he was persuaded over dinner to sell it to a private collector.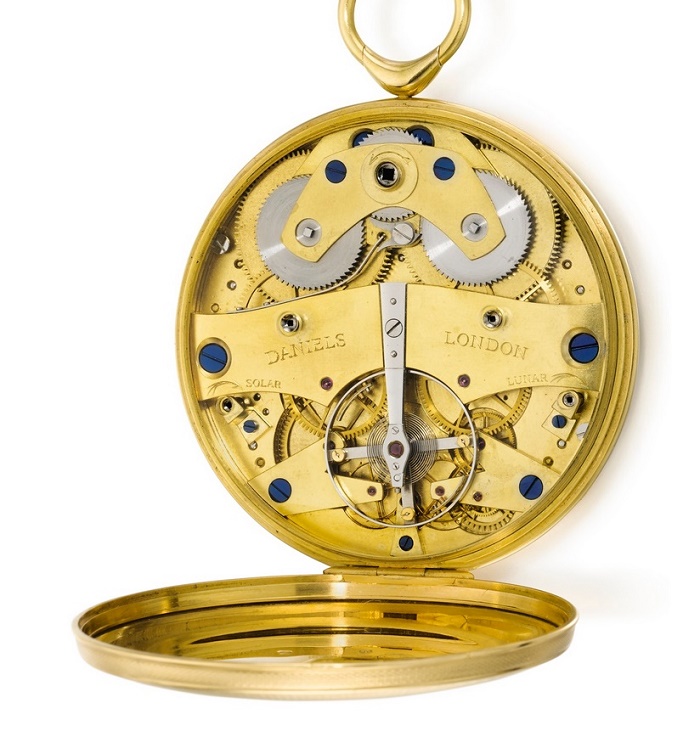 He regretted the decision almost immediately, and swiftly began working on a replacement – the Space Traveller II – which remained in his personal collection as one of his most treasured watches until his passing in 2011.
In December 2017 the Space Traveller II sold at Sotheby's for $4.3 million, almost doubling its pre-sale estimate.
The Space Traveller I passed through the hands of two collectors before being acquired by a third in 1988, during a Sotheby's auction in Geneva.
For over 30 years it has remained unseen in the same private collection, the entirety of which will now be sold at Sotheby's across four sales in London, Geneva, Hong Kong and New York.
"For me, 'Masterworks of Time', as we've called it, is absolutely one of the best private collections ever formed," said Daryn Schnipper, Chairman of Sotheby's International Watch Division.
"It is a collection put together by someone who wanted to tell the story of time through watches; someone who knew his subject, trusted his eye, and had a real sense of what was ground-breaking, both in terms of technology and of artistry. It's a collection that's unrivalled in its scope and breadth."