Moon rocks collected from the lunar surface in 1970 by a Soviet robot could fetch up to $1 million at Sotheby's in New York next month.
The three small rocks were part of a sample taken during the unmanned Luna-16 mission, and are held in a special sealed container with a magnified lens.
In 1993 the rocks made history when they became the first lunar samples ever offered to the public, during a landmark auction of Soviet Space memorabilia at Sotheby's.
Originally valued at $30,000 – $50,000, they soared to a final price of $442,500, and have remained in the private collection of the anonymous winning bidder ever since.
Twenty five years later the rocks are still the only lunar samples ever legally sold at auction, and will head to the block once again on November 29 with an estimate of $700,000 – $1 million.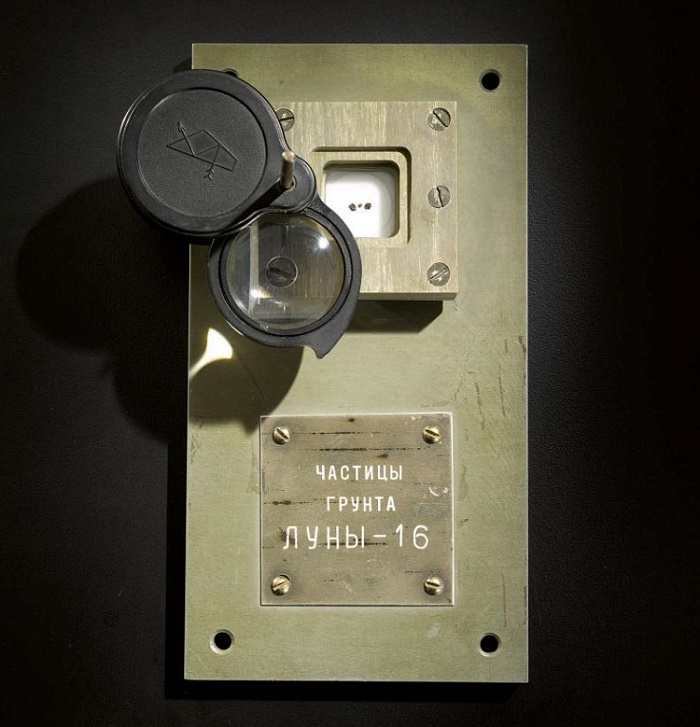 The Soviet Luna 16 probe landed on the Moon on September 20, 1970, following five previous unsuccessful attempts, and proved to be a landmark moment for the Soviet space program.
Using an extendable arm, the robotic probe spent seven minutes drilling for a core sample 14 inches deep, containing approximately 3.5 ounces of lunar rocks and soil.
The sample was then deposited into a hermetically sealed container inside a re-entry capsule, which blasted back off to Earth and landed in Kazakhstan on September 24.
The three lunar rocks were presented as a gift by the Soviet government to Nina Ivanovna Koroleva, whose late husband Sergei Korolev was the Chief Designer of the Soviet space program.
It was under Korolev's charge that the Soviets had initially leapt ahead of the U.S.A in the 'Space Race', as they launched the world's first satellite Sputnik 1 in 1957 and sent Yuri Gagarin into space aboard Vostock 1 in 1961.
Korolev passed away in 1966 before he could see the fruits of his efforts culminate in the successful lunar landing, but his work paved the way for the future of Soviet space exploration.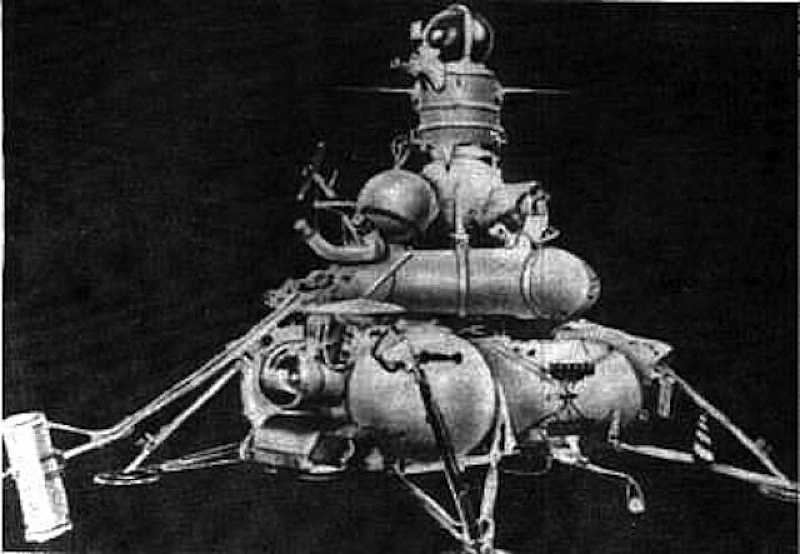 The incredible rarity of dust and rocks collected from the lunar surface means that when genuine samples appear for sale, they achieve huge sums at auction.
In 2017 a sample bag used by Neil Armstrong during the Apollo 11 mission was auctioned at Sotheby's, following a lengthy legal battle over its ownership.
The bag still contained traces of lunar material, but disappeared from the NASA archives and turned up years later in a Kansas space museum.
When the museum owner was prosecuted for stealing artifacts, the bag was sold in a government auction for just $995 without anyone realizing its historic importance or true value.
Winning bidder Nancy Lee Carlson spent two years fighting NASA for legal ownership, before a judge finally ruled she could keep it.
The bag was described as "the most important space artefact to ever appear at auction", and achieved a final price of $1.7 million, setting a new world record price for any item of U.S space memorabilia.