Paul Fraser Collectibles pioneer Dutch auctions in the sector with this week's sale of a Henry VIII signed document. The 1513 warrant is up for grabs now for a starting maximum of £65,000. The price will reduce by £5,000 tomorrow, Friday, 6 October.
The Dutch Auction concept is simple.
In all auctions the seller names a starting price. In a traditional auction, that would be a minimum. Bidders would raise their offers until the last one standing takes the item. In a Dutch auction, the seller lowers their demand from a maximum until a bidder comes in to meet their price and wins.
The sale style is one of a number of market innovations from the "Tulip Fever" in the 18th-century Netherlands. Chaotic sales with lots of bidders and high volumes of bulbs were sped up by reversing the pricing dynamic.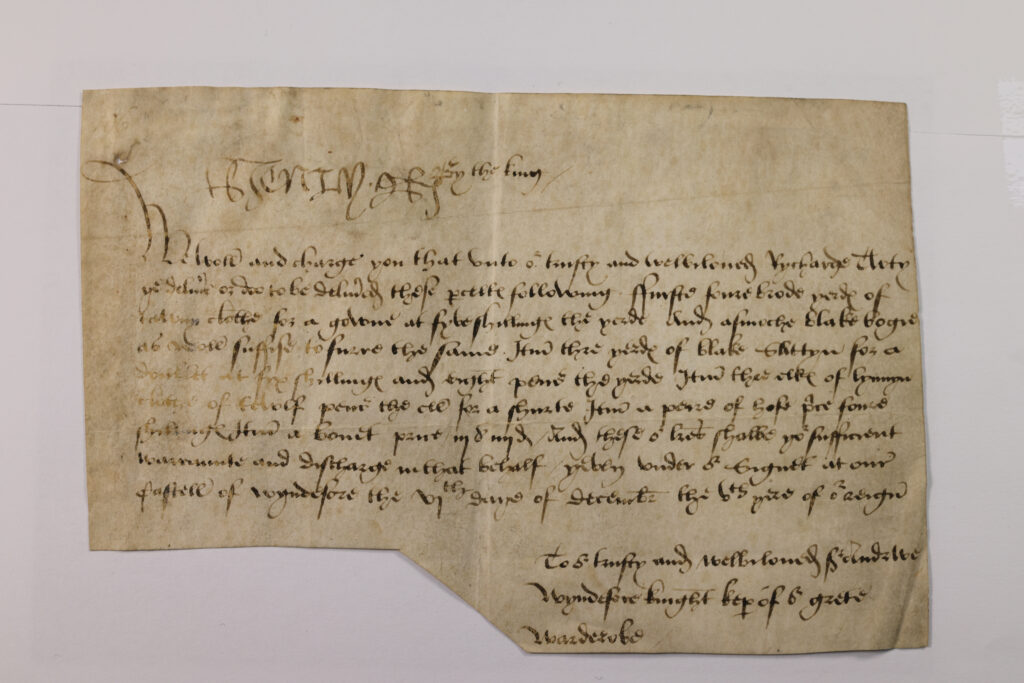 This 1513 Henry VIII signed document will sell for a maximum of £65,000 in a unique Dutch auction.
Mike Hall, CEO of Paul Fraser Collectibles describes the format as a "test of nerve".
He said: "This auction gives collectors – and people who might not normally bid in auctions – the chance to own an important piece of English history for a low price.
"Every day at 4pm, we reduce the price by a further £5,000. And we'll keep reducing the price until someone buys it.
"It's a real test of nerve. Will you wait for the price to fall even lower and risk missing out to a rival bidder?"
Certainly the item, which is being offered without buyer's commission that usually adds 25% to the price, is one that will attract interest.
It is a warrant signed at Windsor Castle on 6 December, 1513.
Henry VIII was 22 when he boldly wrote "Henry R" on the vellum document. The R stands for Rex Omnibus, Latin for "king of all". Henry, already 5 years into a reign he began as a 17 year old, confidently orders Sir Andrew Windsor to supply cloth for the court.
Henry VIII is one of the most well-known and notorious of British monarchs. His personal life is the stuff of nursery rhymes. His break from the Catholic Church one of the most consequential decisions in British history.
Henry VIII memorabilia is enormously collectible.
Signed documents are at a particular premium because of their rarity.
That's in part because of the king's volcanic temper – no-one wanted to ask him to sign documents. Age takes out many more documents. And the majority reside in official collections. Private sales are extremely rare.
The Henry VIII 1513 Warrant Sale is live now at the Paul Fraser Collectibles website. Bidders can register to bid online or make phone and email bids immediately.