A 400-year-old table made from parts of a shipwrecked Spanish galleon has sold for more than $400,000 at auction in Dublin.
The Armada Table had been described as the most famous piece of 16th century furniture in Ireland, and featured grotesque wooden figurative carvings from a ruined Spanish Armada vessel.
It was offered for sale by Adam's Auctioneers of Dublin on Tuesday (October 16) with a pre-sale estimate of €100,000 – €200,000, but soared to a final price of €360,000 ($418,108).
The historic table had spent 300 years at Dromoland Castle in County Clare, before being moved to Bunratty Castle in the 1960s, where it attracted thousands of tourists each year.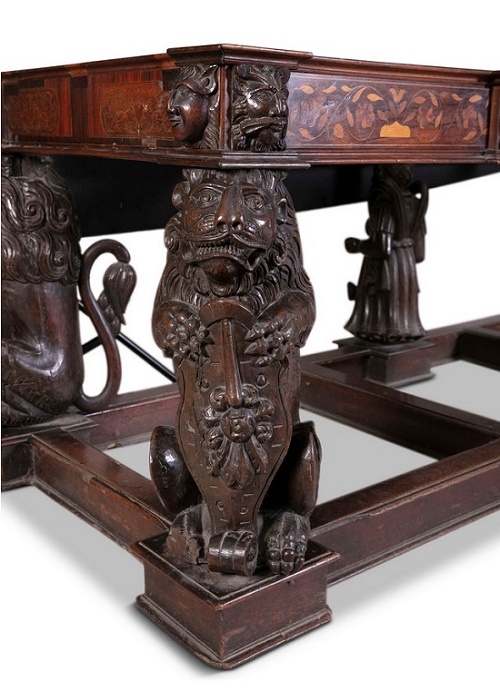 Its owner Lord Inchiquin stated he had been forced to sell the table for financial reasons, and the auction had stirred up controversy amongst locals, who believed it should remain in County Clare.
The huge table measured three metres long, and had to be removed from the castle by crane prior to the auction, where it was snapped up by an anonymous telephone bidder.
The Armada Table may be one of Ireland's most celebrated pieces of antique furniture, but its origins lay in a particularly bloody moment of County Clare history.
It's believed that up to 27 Spanish ships were wrecked off the coast of Ireland, as they fled following a disastrous attempt to invade Britain in 1588.
The English fleet, led by Sir Francis Drake, chased the Armada up the east coast into the North Atlantic, where many ships were caught in ferocious storms as they attempted to navigate their way back to Spain.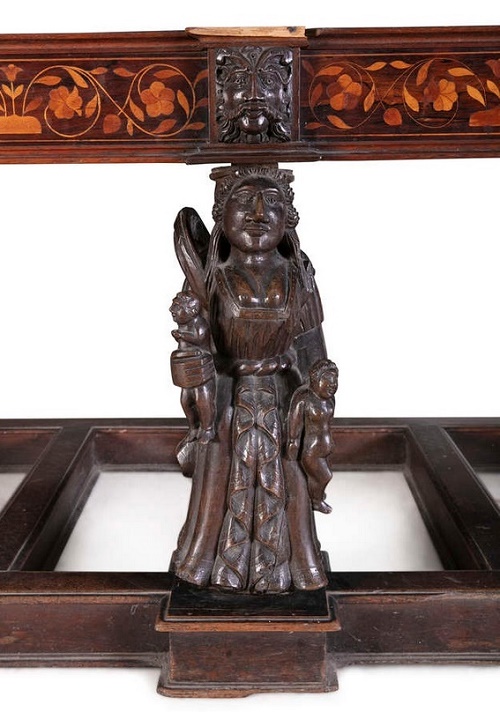 Hundreds of men died in the shipwrecks, and many more were caught and executed when they made their way to shore. Their ships were plundered as they ran aground, and remnants continue to be discovered to this day.
Two of those Spanish ships, the San Marcos and the San Esteban, were wrecked off the coast of Doonberg, County Clare, in western Ireland.
The county's High Sheriff Boetius Clancy was under strict orders "to take all the hulls of ships, stores, treasures, etc. into your hands and to apprehend and execute all Spaniards found there of what quality so ever."
He captured around 70 survivors who made it to shore, and had them brutally tortured and hung on a hill near from Doonagore Castle, before burying them in a nearby mass grave.
He also salvaged numerous decorative carvings and ship's timbers from the wrecked ships, and had them assembled into a refectory table which was gifted to the O'Brien clan.
430 years on, that table remains as one of the few surviving relics from the Spanish Armada's ill-unfortunate visit to Ireland – although whether it will stay in the country remains to be seen.