Property from the estate of Playboy founder Hugh Hefner will be offered in a special sale at Julien's Auctions next month.
The two-day sale takes place in Los Angeles on November 30 – December 1, will include hundreds of items from Hefner's personal collection
All proceeds from the auction will benefit the Hugh M. Hefner Foundation, an organization which defends civil rights, civil liberties and First Amendment rights in the U.S.
"Julien's Auctions is honored to present this extraordinary auction event that celebrates pop culture icon Hugh Hefner, whose life and legacy truly embodied the American dream," said Martin Nolan, Executive Director of Julien's Auctions.
Hefner passed away in 2017 at the age of 91, having risen from a high school newspaper cartoonist to become one the biggest American cultural icons of the 20th century.
After serving in the U.S Army and working as a copywriter for Esquire, he decided to launch his own magazine using $8,000 raised from family, friends and investors.
The first issue in December 1953 featured a pin-up calendar shot of Marilyn Monroe and was an instant hit, selling more than 50,000 copies across the U.S. It marked the beginning of a publishing empire and a global brand which remains successful to this day.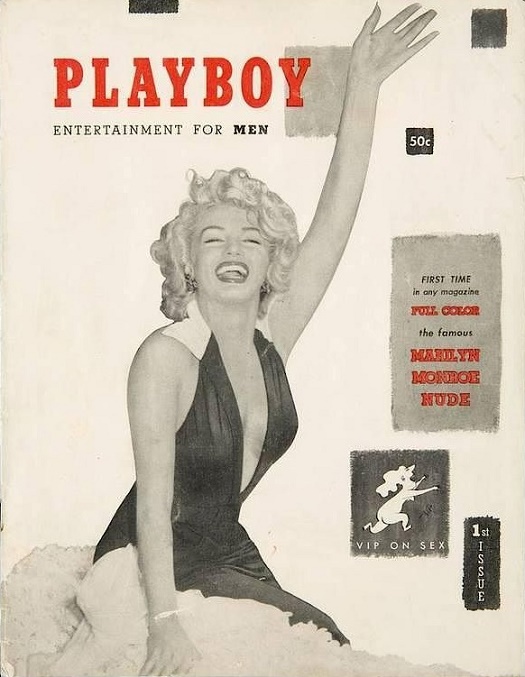 The sale at Julien's will include Hefner's personal copy of that historic first issue (est. $3,000–$5,000), along with his complete set of bound volumes of every Playboy magazine published during his lifetime (est. $20,000 – $40,000).
The auction will also include pairs of Hefner's silk pyjamas, his smoking jacket and his yacht captain's hat, along with his carved briar Playboy pipe which he was rarely seen without.
Further notable highlights will include items from the Playboy Mansion, such as a vintage 1946 coin–operated Wurlitzer packed with original 78s chosen by Hefner himself (est. $10,000–$20,000); a unique Playboy Monopoly board with custom pieces representing Playboy Bunnies (est. $6,000–$8,000); and an engraved plate bearing the motto "Si Non Oscillas Noli Tintinnare", which translates to "If You Don't Swing, Don't Ring" (est. $400–$600).
The wide-ranging auction will also offer personal items such as Hefner's passport, the portable typewriter he used in college, a scale model of his childhood home and his Hollywood Walk of Fame Star.
"Whether it was building his company into one of the most recognizable global brands in history or standing up for social, sexual and civil rights causes, my father lived an extraordinary life as a publishing, social and cultural pioneer and left a legacy that his Foundation will perpetuate," said Christie Hefner, President of the HMH Foundation and former Chairman and C.E.O. of Playboy Enterprises.
"We are very proud to announce that 100 percent of the auction proceeds will benefit the Foundation that works to advance his life's commitment to individual rights in a free society."