A painting by Claude Monet has become the first Impressionist artwork to sell for over $100 million during a Sotheby's auction in New York this week.
On Tuesday (May 14) Monet's 'Haystacks', painted in 1890, sold for $110,747,000 to set new auction records for both the artist and any Impressionist painting.
It also became the ninth-most valuable artwork of any kind ever sold at public auction.
The painting was one of a series of 25 works created by the French artist in the early 1890s, and had been described as "one of the most recognizable images in art history".
When Claude Monet settled in Giverny in Northern France in 1883, he was quickly inspired by the region's beautiful landscapes and the quality of light.
For the next 40 years the majority of his works were painted within three kilometres of his home, and the haystacks were situated on the farm of his next-door neighbour Monsieur Quéruel.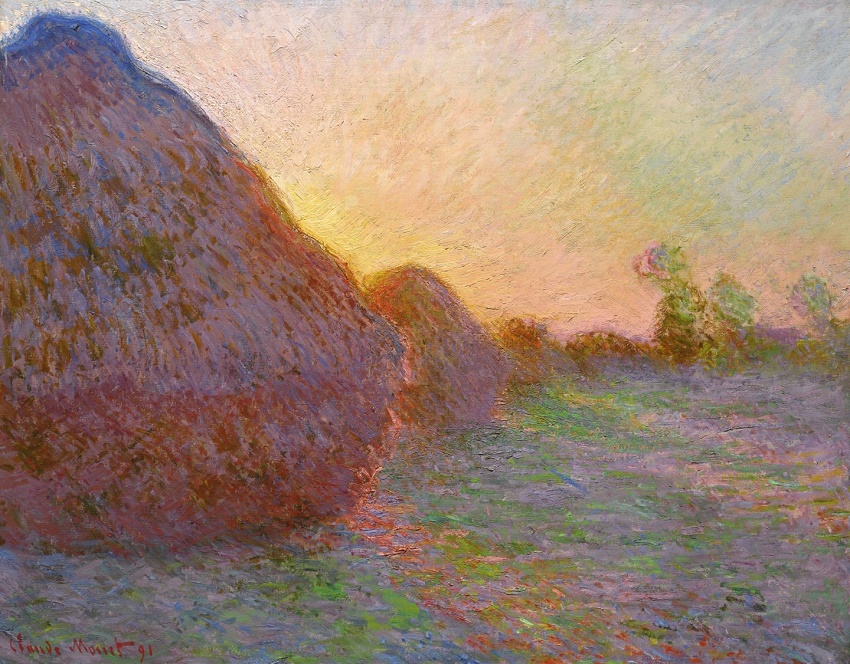 He used the series to explore changes in light, colour and atmosphere by painting the same subject of haystacks at different times of day, in different seasons and in all types of weather.
Today 17 of those paintings reside in museum collections, with eight owned by the Art Institute of Chicago. Only eight remain in private hands, and just four had previously been offered for sale this century.
The painting had originally been owned by Bertha Honoré Palmer, wife of the supremely wealthy Chicago businessman Potter Palmer.
Mrs Palmer had been captivated by the painting after first seeing it exhibited at the Galerie Durand-Ruel in Paris in 1891, and she acquired it directly from the gallery the following year.
According to art historian Richard Brettell, she quickly became "the most important 19th-century collector of Impressionist landscape painting outside France, as well as the first collector to grasp the importance of Monet's series paintings."
She later donated several Monet works to the Art Institute of Chicago, but Haystacks remained in her collection for the rest of her life, and later passed down to her son and daughter-in-law, Honoré & Grace Palmer.
The sale in New York was the painting's first appearance at auction since 1986, and sparked an eight-minute bidding war between six determined collectors.
The final price was a remarkable 44 times higher than the previous top price paid for the painting, and marked a strong 26.7% increase on the auction record for a Monet work.
That previous record had been set in May 2018, when his painting Water Lilies in Bloom sold at Christie's in New York for $87.4 million.