A highly rare Roman gold coin discovered with a metal detector has stunned auctioneers in the U.K after it sold for more than $700,000.
The 1,700-year-old coin was found earlier this year by a metal detectorist whilst searching a field in Kent, and had been authenticated by the British Museum.
It had initially been valued at £70,000 – £100,000 ($91,500 – $131,000), but soared to a final price of £552,000 ($701,730) during a sale in London on June 6 at Dix Noonan Webb.
"I am delighted with the phenomenal price achieved in today's sale," said Christopher Webb, Director and Head of DNW's Coin Department.
"This is the most expensive coin that we have ever sold at Dix Noonan Webb – as well as being one of the world's most expensive Roman coins, it is the most money ever paid for a coin of Allectus and it is now the most valuable Roman coin minted in Britain to have been sold at auction."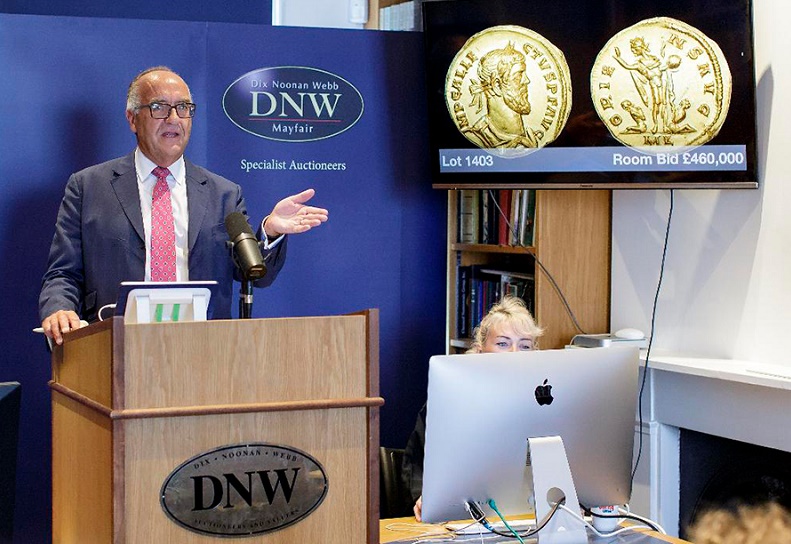 The small gold coin is known as an Aureus and bears the image of Allectus, a politician who briefly seized control of Britain and tried to liberate it from the rest of the Roman Empire.
He ruled the nation for just three years, from AD 293-296, before he was killed by troops sent to reclaim Britain for Emperor Constantinus I.
This short reign means coins with his image are rare, and the example found in Kent is just the 24th aurei of Allectus ever discovered.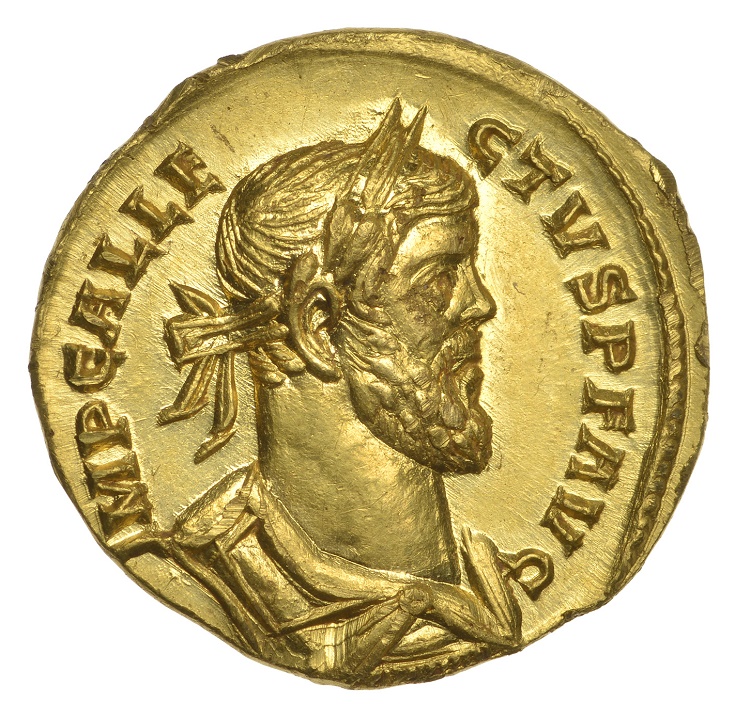 The coin was found near the site of an old Roman road by a 30-year-old metal detectorist who wishes to remain anonymous.
Prior to the auction he described his discovery:
"I had permission to be on the land by the owner and I spotted the newly ploughed area of a field – at first we found bits of old tractors and shotgun cartridges, but after 45 minutes I found the coin,"
"It is my greatest find by miles – I initially thought it was a half sovereign, but I gently sprayed it and it started to gleam."
He then contacted experts at the British Museum to help his authenticate the coin, which they were able to match to an existing example in their permanent collection.
However, despite the rarity, superb condition and the Museum's stamp of approval, nobody expected the coin to spark a bidding war and achieve a new record-breaking price.
"I cannot believe it, we are ecstatic!" said the detectorist following the auction.
"We expected it to sell for a little over estimate, but not five times the estimate! We are sharing the money with the farmer, who is also thrilled!"