The personal memorabilia collection of tennis legend Roger Federer will be offered for auction at Christie's in London next month.
The collection will be offered across two sales, with proceeds set to benefit Federer's own charitable organization The RF Foundation.
"Every piece in these auctions represents a moment in my tennis career and enables me to share a part of my personal archive with my fans around the world," said Federer.
"More importantly, the proceeds will support The Roger Federer Foundation to help us continue to deliver educational resources to children in Africa and Switzerland."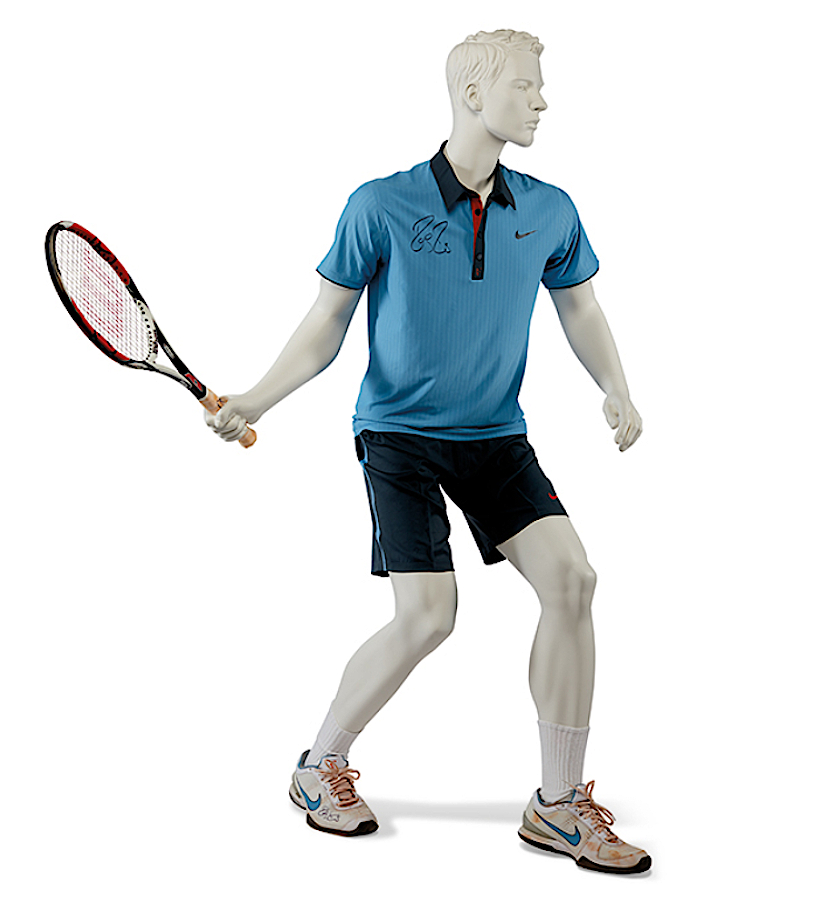 The live auction on June 23 will feature 20 prestigious lots, each signed and celebrating one of Federer's 20 record-breaking Grand Slam titles.
The top lot is Federer's outfit and racket from his famous victory over Robin Söderling at the 2009 French Open, estimated at £50,000 – £70,000.
The match, which Federer later described as his "greatest ever victory", marked his first victory in the tournament.
It also made him only the sixth player in history to win all four Grand Slams, and equalled Pete Sampras' record of 14 Grand Slam titles.
Further notable highlights will also include Federer's outfit and racket from the 2007 Wimbledon final, in which he defeated his great rival Rafa Nadal (£30,000 – £50,000); and his cardigan and racket from the 2012 final, in which he defeated Andy Murray (£40,000 – £60,000).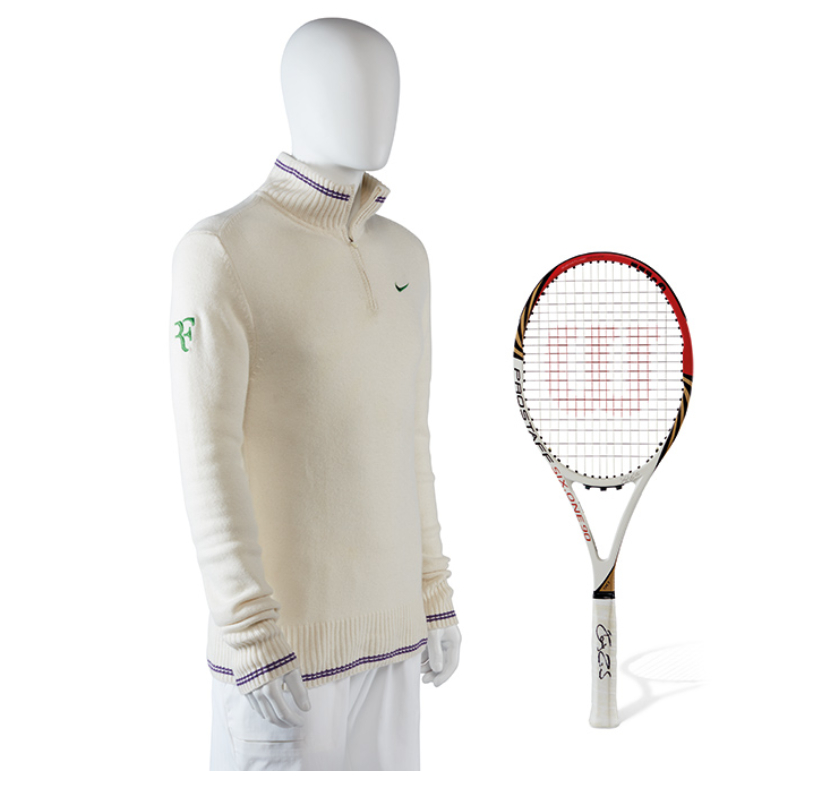 The second online auction will include memorabilia spanning the entire length of Federer's career, from the 2000 Olympics to matches played in 2021.
This sale, which runs from June 23 to July 14, features 300 lots, including tennis rackets, shirts, caps, wristbands, towels and even an iconic Wimbledon blazer.
"It is a great privilege for Christie's to offer this magnificent memorabilia of historic importance on behalf of Roger Federer, an active sporting legend, to support his philanthropic endeavours focused on early education in Southern Africa and beyond," said Bertold Mueller, Managing Director, Christie's Continental Europe, Middle East and Africa
"The sports memorabilia market has been booming for years, in particular for match-worn and signed pieces.
"The auctions will no doubt be a milestone in this ever-growing, worldwide phenomenon."