A pair of Inverted Jenny stamps crossed the block in stamp specialist Robert A Siegel's Rarities of the World auction in New York on June 27.
This 1918 24c is America's most iconic stamp error, one of few that people outside the hobby may be aware of.
Only 100 are known to exist. All originate from a single sheet, acquired by stamp dealer William T Robey at a Washington, DC post office on the day the issue was released (May 14, 1918). Like most stamp dealers, Robey had gone out that day hoping to find errors. Had the clerk noticed the defect, he would not have been allowed to sell the sheet and chances are it would have been destroyed.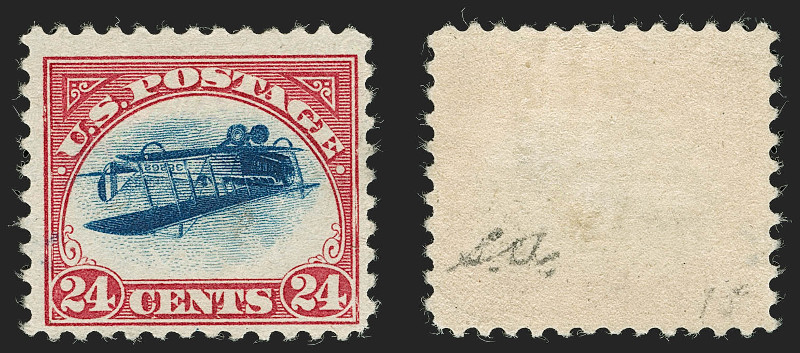 The sale featured Position 15 (from the original sheet of 100) which sold for $270,000. Position 6, which features an almost imperceptible crease, made $210,000. Each of these stamps has been carefully tracked over the years, with the finest specimens achieving enormous sums. The record is $1.3m, set for one particularly special example graded XF-superb 95.
The Inverted Jenny is an outlier in the stamp world. It's not even all that rare, other error stamps are only found in single digits. The real draw for buyers has always been the stamp's iconic beauty. Printed at the outset of the revolution in aviation it shows America's first mail plane, the Curtis JN-4HM, against a patriotic red, white and blue backing.
The first fleet of six Curtis planes began running mail from Washington, DC up to New York on May 15, 1918. This service was initially supplied by the US Army as a complement to its training scheme but was taken over by the Post Office in August that year.
The sale also featured a block of six regular 1918 24c Jenny stamps reissued as part of a Post Office competition in 2013. In a cunning twist on the original story, 100 non-inverted stamps were mixed in with approximately 2.2m souvenir sheets showing the Inverted Jenny.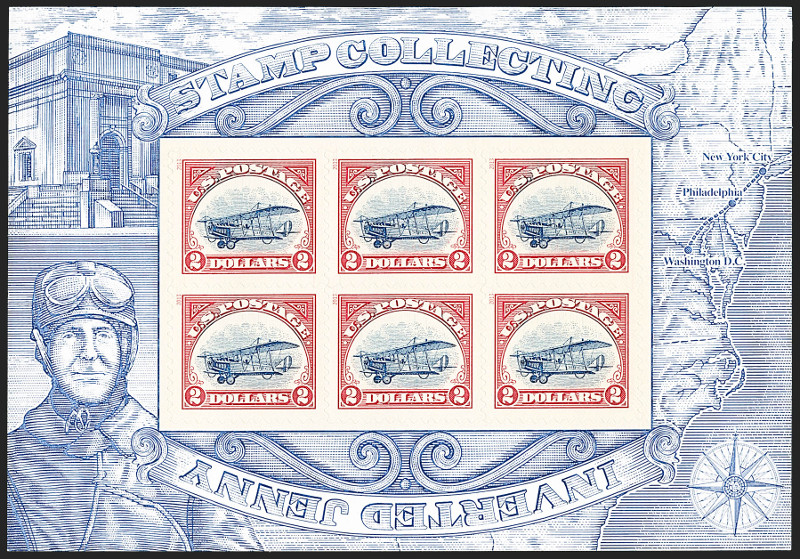 Only 32 have been found. This example sold for an impressive $40,000.