The final guitar ever played on stage by music legend Prince will be offered for auction at Julien's in Los Angeles next month.
Prince played the guitar during a tribute concert to Ray Charles, which took place in Minneapolis on March 12, 2016 – just a few weeks before his tragic death on April 21.
His brief appearance at the concert lasted less than two minutes, and was such a surprise that it stunned both audience members and the band on stage.
The guitar is now expected to fetch up to $80,000 at the 'Icons & Idols' Rock and Roll Sale at Julien's Auctions on November 9.
The night before the show at the Chanhassen Dinner Theater, Prince contacted the venue to let them know he would be attending.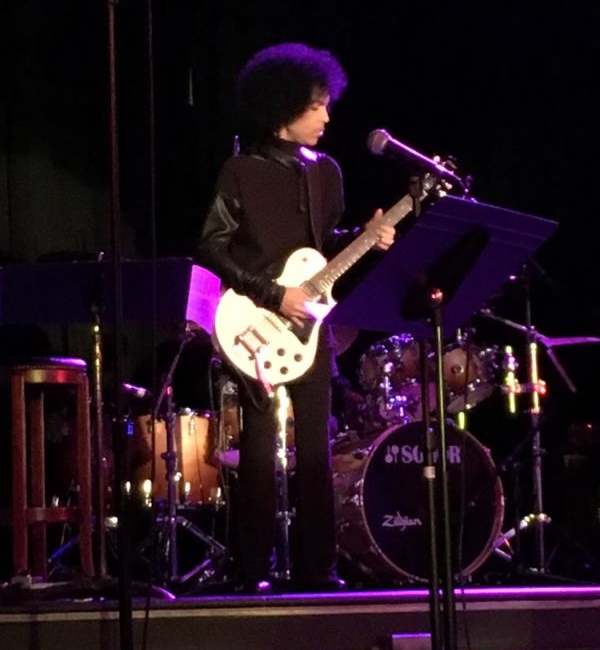 Despite it being such short notice, staff went to extraordinary lengths to ensure the star and his guests could be accommodated.
An interior wall was actually torn out from an upstairs dining room so that they would be able to see the stage, allowing Prince access to a private staircase so he could slip in and out without being noticed.
Several songs into the show, Prince and his bodyguard quietly made their way to the wings and stood out of sight next to guitarist Stephen Morgan.
Prince asked for a set-list, and chose the classic Chicago blues number 'Let The Good Times Roll' to make his appearance.
Having borrowed Morgan's white Collings 290 guitar, he wandered onto the stage unannounced and played three guitar solos which caused chaos in the tiny 236-seat theatre.
Keyboard player Scottie Miler and band leader Mick Sterling later recalled the remarkable performance in an interview with The Current:
"God, when he showed up it was such a surprise," said Miler. "I was in the middle of a piano solo, right? And Mick cued me to take another one… But right in the first bar of that second solo I hear the guitar come in. And I turn around and it's like, God that's a sweet solo. I turn around and noticed it was Prince, you know, two, three bars into it.
"And the crowd is gasping for air. It was just hilarious. I even turned to the audience, after I noticed it was him, I turned back to the audience and mouthed, 'What the f***?!' I remember doing that, vividly."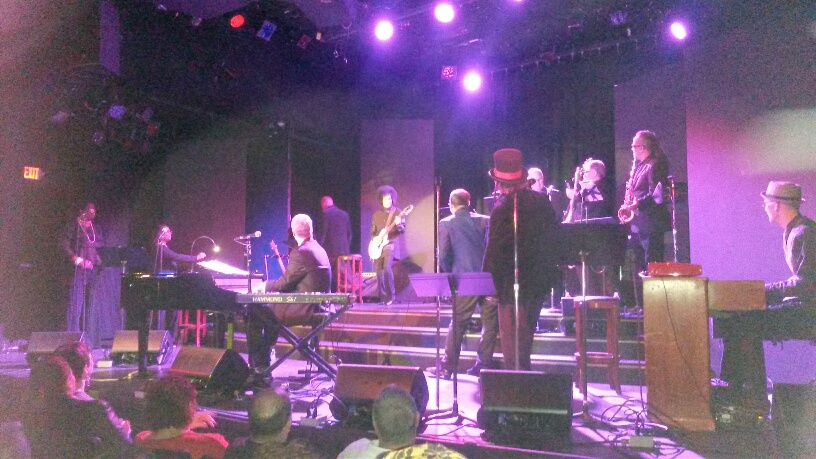 "It was lost on nobody what transpired. It was huge," added Sterling. "They will tell this story for the rest of their lives, that they saw Prince in Chanhassen. It's one of those moments that are just going to be etched in their brains forever.
"He played for like 90 seconds. I think the coolest part about it was, it was just so Minneapolis. You know? It was very loose and fun, lots of smiles. Prince was playing the bag, you know, he wasn't trying to showboat. He just wanted to play."
Prince disappeared from the stage as quickly as he had appeared, and returned to his seat to watch the show before leaving the theatre at the interval.
Although nobody knew it, his performance would be the last time he ever played on stage with a band before his death six weeks later.
The poignancy of this final performance makes the guitar an exceptional piece of musical history, and one that could easily surpass its pre-sale estimate.
The value of Prince memorabilia has skyrocketed in value since his passing, and stage-played guitars are amongst the most sought after pieces for collectors.
In November 2017 Julien's Auctions sold one of Prince's custom-made 'Cloud' guitars for $700,000, exceeding the estimate ten times over and setting an auction record that remains to this day.
H/T to Andrea Swensson / The Current