An original poster for the 1925 horror film The Phantom of the Opera, believed to be the only one of its kind in the world, is heading for auction at Bonhams.
The poster will be offered as part of the 'TCM Presents … Wonders of the Galaxy' sale in Los Angeles on May 14, with an estimated value of $200,000 – $300,000.
Original posters for Universal horror films of the 1920s and 30s are amongst the most sought-after in the hobby, and regularly achieve six-figure sums at auction.
The Phantom of the Opera is one of the earliest films in the Universal horror cannon, and Lon Chaney's hideous Phantom was its first truly iconic monster.
Chaney created his own make-up effects throughout his career, and his ability to transform himself earned him the title "The Man of a Thousand Faces".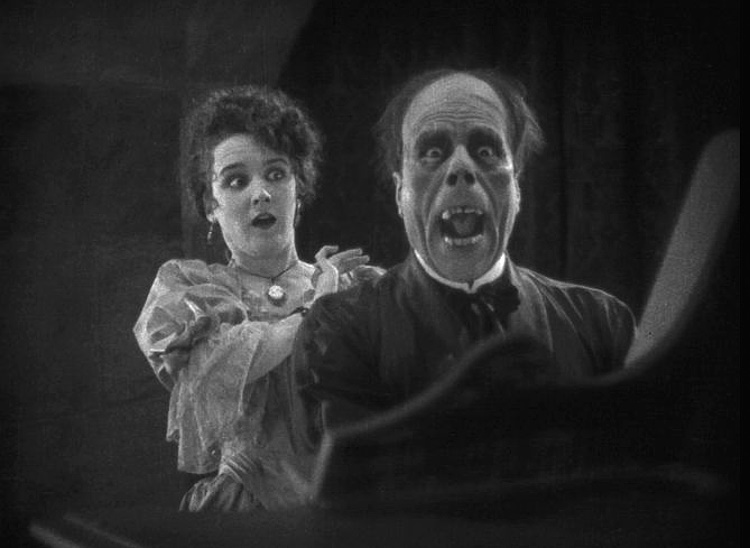 The monstrous Phantom is surely his most famous creation, and the scene in which his deformed face is revealed for the first time caused audience members to scream and faint.
Prior to the film's release, Universal kept Chaney's appearance secret by not featuring it in promotional materials such as posters or lobby cards.
The studio designed eight different one sheet posters for the film, but just two featured the Phantom and only one of those gave a tantalizing glimpse of Chaney's face.
Just four examples of that poster are known to exist, and in 2014 a copy owned by the Hollywood star Nicolas Cage sold at Heritage Auctions for $203,150.
Universal also produced a larger three-sheet poster design, but again Chaney's Phantom is nowhere to be seen.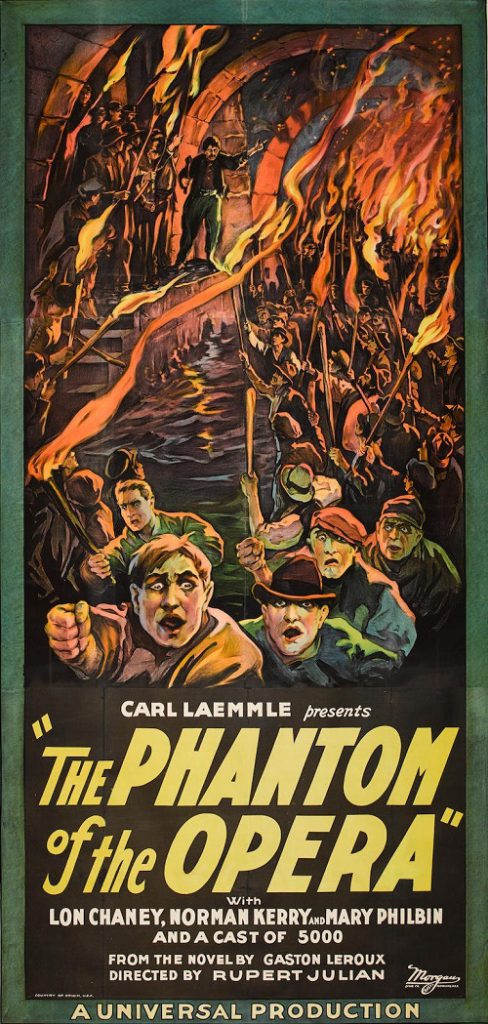 Instead, the poster's artwork depicted a mob bearing flaming torches as they search for the monster beneath the Paris Opera House – and only their terrified expressions offered audiences an idea of what they might encounter.
Three-sheet posters are amongst the rarest of all vintage movie posters, for two reasons: they were printed in far smaller numbers than the standard one-sheets, and they were designed to be pasted on billboards outside the theatre.
This scarcity and exposure to the elements means that few examples from the 1920s have survived to this day – and the poster offered at Bonhams is believed to be the only one of its kind.
Not only is The Phantom of the Opera one of Universal's earliest horror pictures, but it's also one of its most significant.
The film's box office success proved there was money to be made by scaring people, and paved the way for horror classics such as Dracula, Frankenstein, and The Mummy.
With its unique rarity and historic importance, the Phantom of the Opera three-sheet poster looks likely to attract bids from the world's leading collectors.