A highly rare poster from The Bride of Frankenstein will lead a sale of vintage movie posters at Heritage Auctions later this month.
The insert poster is one of only a handful known to exist, and could sell for up to $100,000 when it hits the block in Dallas on March 23-24.
Released in 1935, The Bride of Frankenstein is regarded as one of the greatest horror movies of all-time.
British director James Whale followed his original 1931 film with a darkly comic sequel, which proved a success with critics and audiences alike.
Almost 90 years on, the few surviving original posters are equally popular with collectors, and those that hit the open market have been known to achieve six-figure sums.

"What director James Whale was able to do with The Bride of Frankenstein is remarkable, as it became an enormously successful and popular film, and the images on the poster really capture the spirit of the film itself," said Heritage Auctions Vintage Posters Director Grey Smith.
"This is a must-have for any collector of horror film posters."
In addition to the insert poster, the auction will also include a window card from the film's original release – a format so rare that Heritage has never before offered one in its history.
Featuring artwork only previously found on the film's three-sheet poster, the window card is expected to fetch $30,000 – $60,000.
And for collectors who like their movie monsters a little more hairy, an insert poster for the 1941 Lon Chaney Jr. classic The Wolf Man comes with a price tag of $30,000 – $60,000.
Universal horror movie posters from the 1930s have long been considered the most sought-after in the hobby, with 11 of the top 20 most expensive posters ever sold featuring the studio's iconic monsters.
Away from horror, another leading lot is an exceptionally rare 'Style C' poster for the 1932 Jean Harlow drama The Red Headed Woman.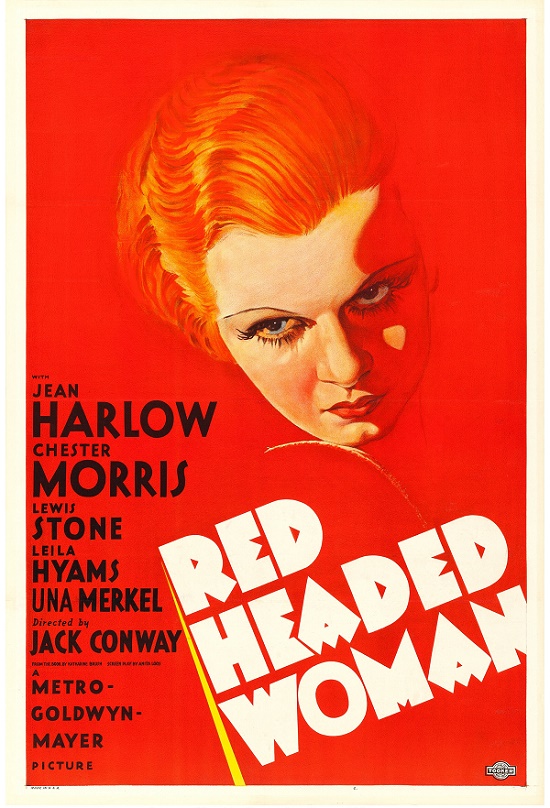 Described as "among the most desirable items any collector could put on their wish list", the striking poster was previously exhibited at the Whitney Museum of American Art, and comes with an estimate of $50,000 – $100,000.
Further notable lots will include a pair of half-sheet posters for one of the most popular Hollywood movies of all-time, The Wizard of Oz, estimated at $40,000 – $80,000 and $25,000 – $50,000 respectively; a large three-sheet poster for the 1937 Laurel and Hardy comedy Way Out West, estimated at $10,000 – $20,000; and a 1946 poster for the French post-WWII release of The Maltese Falcon, estimated at $8,000 – $16,000.