A collection of personal objects belonging to Oskar Schindler are currently up for sale at RR Auction, as part of an online auction of historic memorabilia.
The artifacts include Schindler's wristwatch and the compass he used to escape from Soviet soldiers at the end of WWII.
The collection is expected to achieve more than $25,000 when the sale concludes on March 6.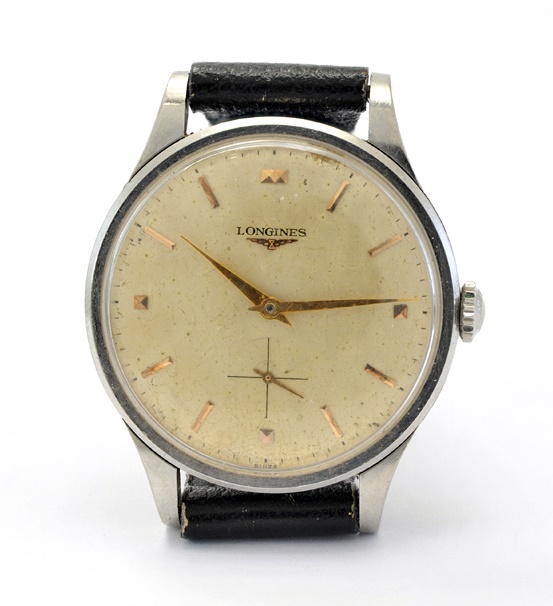 Oskar Schindler was a German industrialist and member of the Nazi party who owned an enamelware factory in Occupied Poland in 1939, employing workers from the nearby Jewish ghettos.
He used his connections to save more than 1,200 people from almost certain death, spending his entire fortune on bribes to Nazi officers to prevent his workers being transported to concentration camps towards the end of WWII.
His story was told in Thomas Keneally's fictional novel Shindler's Ark, which was later adapted by Steven Spielberg into the Academy Award-winning 1993 film Schindler's List.
Items from Oskar Schindler's remarkable life are highly sought-after amongst collectors, with many pieces having been acquired by Jewish museums.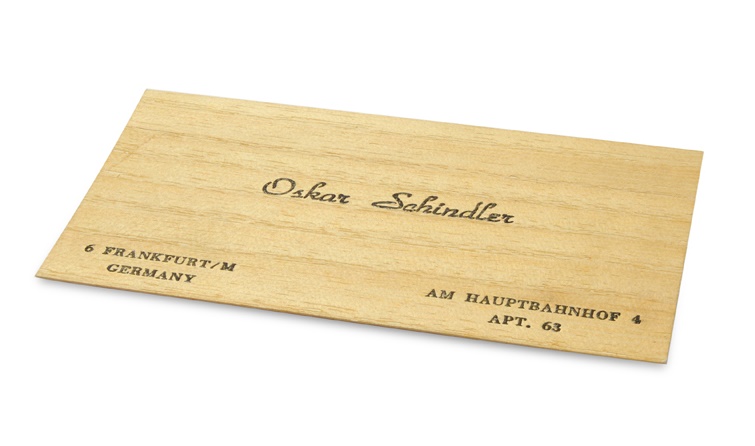 The remarkable personal collection on offer at RR Auction features his personally worn Longines wristwatch; his 1938 Sudetenland Medal, awarded for his duties as a Nazi spy during the invasion of Czechoslovakia; a compass; a pair of fountain pens; and a wooden business card dating from the 1950s.
Of particular note is the compass, which is said to have played a vital role in Schindler's survival in the aftermath of the war.
With the Nazis defeated, Schindler and his wife Emilie were forced to flee Brünnlitz as the Russian Army approached from the East.
Despite his subsequent actions, Schindler was still technically a member of the Nazi party and a former spy, and as such was in danger of being arrested as a war criminal.
Using his compass as a guide, the couple drove west in their two-seater Horch in search of U.S occupied territory.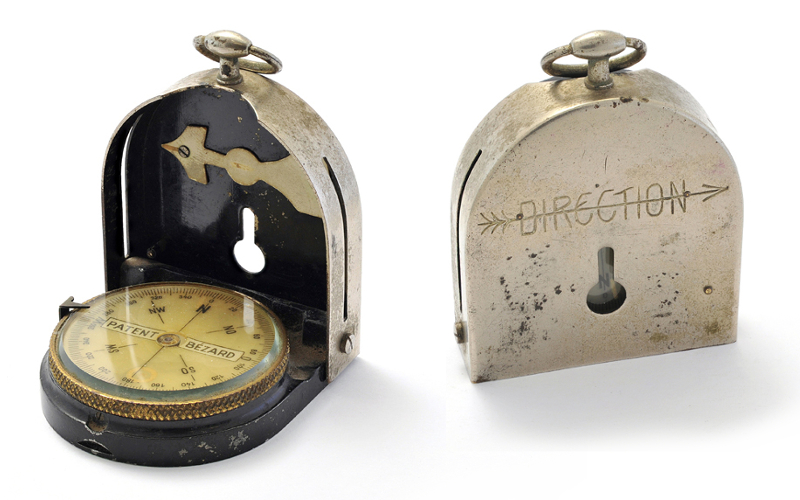 Despite having their car confiscated by Russian troops along the way, they managed to complete their journey by train and on foot until they reached the safety of American lines.
Schindler passed away in 1974, having been financially supported in his later years by many of the people he had saved during the war, a group known as the 'Schindlerjuden' (Schindler's Jews).
In 1993 the Israeli government Schindler and his wife Emilie were named Righteous Among the Nations, an honour bestowed upon non-Jews who helped save Jewish lives during the Holocaust.